Being Wealthy is Having Time
Happy 3pt Thursday! Here are 3 ideas to consider.
Wealthy Woman Quote of the Day
1. "Being rich is having money, being wealthy is having time." – Margaret Bonnano
(Margaret Bonnano wrote six Star Trek novels as well as other popular science fiction novels.)
Banish Worry With a Holiday Fund
2. ​Cut your holiday stress in half this year by planning ahead! ​Use the tips and article​ to build up your savings. You'll be so glad you did in December!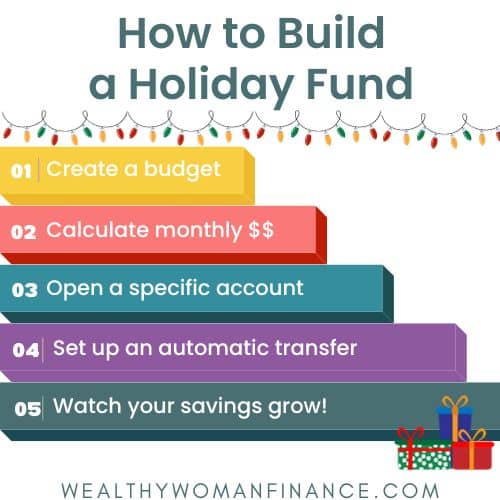 ​Snag this free printable to make it a fun challenge​ >>
---
Money Move of the Week
3. I set new November goals. After a month of travel and kid activities, it felt amazing to sit down and write financial, health, and family goals for the rest of the year. We all need direction to get us where we want to go!
What are you working on to finish out 2023 strong?
Love always,
Jenn Kropf
Founder of ​Wealthy Woman Finance​​​