Free Christmas Savings Challenge: Save $1000 in 2023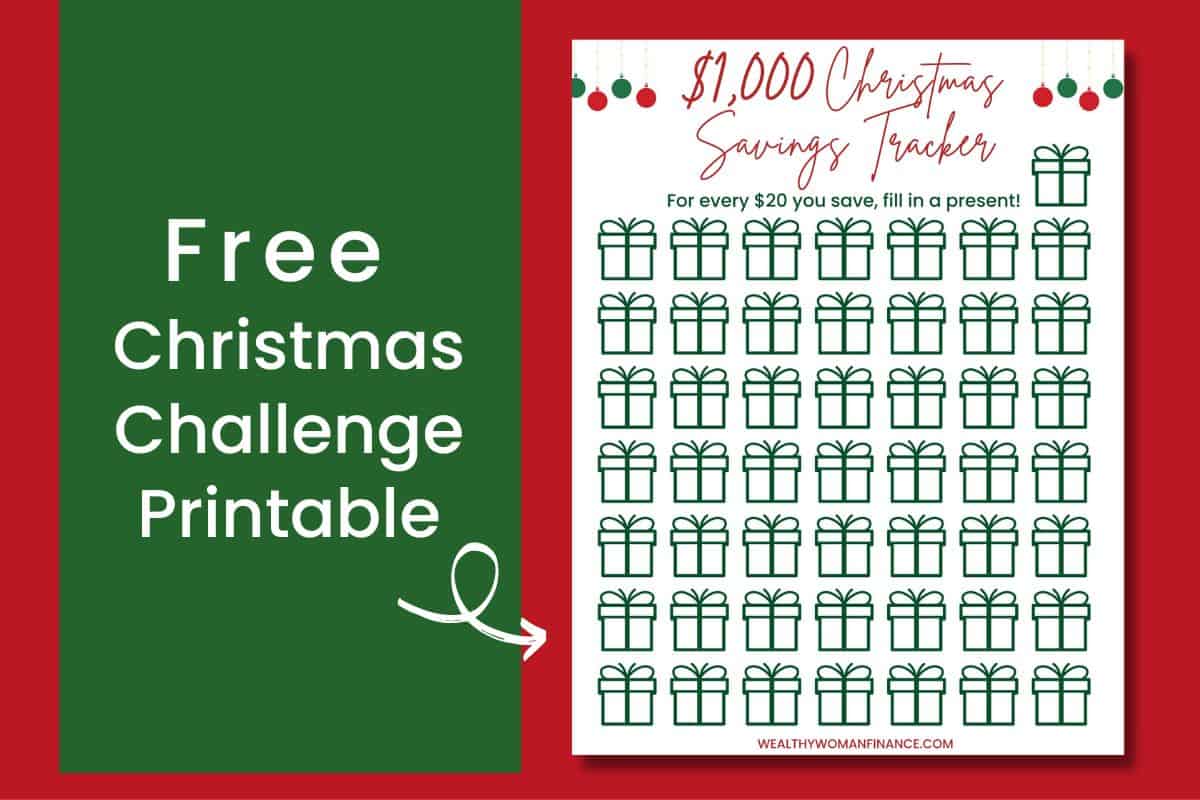 How amazing would it be to have your cash lined up for the holidays?
Imagine how organized and excited you'll feel, so that you experience the holidays without the stress!
Grab this Christmas savings challenge free printable and step-by-step instructions. Then, get started today!
Why You Should Try This Christmas Challenge
Drastically cut stress over the holidays
Spread out your savings instead of coming up with the money all at once
Avoid going into debt
Save for something big you've been dreaming about
Feel in control with your money and your life
How to Do The Christmas Savings Challenge
This Christmas challenge is simple and straightforward. Here's how to do it:
1. Choose how much you want to save.
First, figure out how much you'll need for the holidays. Consider if you should combine Thanksgiving and Christmas expenses. Then, don't forget these holiday-related expenses:
gifts
travel
decorations
food
miscellaneous (give yourself a little wiggle room for family activities, unexpected items, etc.)
Add it all up and write down your number. Then, write down when you want to have the money ready. If you have it by Black Friday, you'll be able to take advantage of early bird deals.
2. Break It Down Monthly
Decide how much money you need to save each week or month to reach your goal.
Use this simple calculator to run your numbers:
For example, if you want to save $1,000 and you have about 5 months, you will save $200 per month or $45.45 per week.
2. Figure Out How to Get There
Now that you have your number, it's time to make a plan. Set a budget so that you have savings going into your holiday fund each month.
The 50 30 20 budget is popular and helps you categorize your spending.
Now, will you need to reduce expenses? Or make more money?
Make a list of 10 things you can do to meet your savings goal each month. Pick 1-2 to start now.
3. Specify a Place & Set Up an Automatic Transfer
Next, open a Christmas savings account (or specify a category already within a savings account). Then, set up an automatic transfer so that the money goes there every month, without fail.
4. Keep Track With Your Free Printable
And finally, use your free Christmas challenge printable to stay on track throughout the challenge.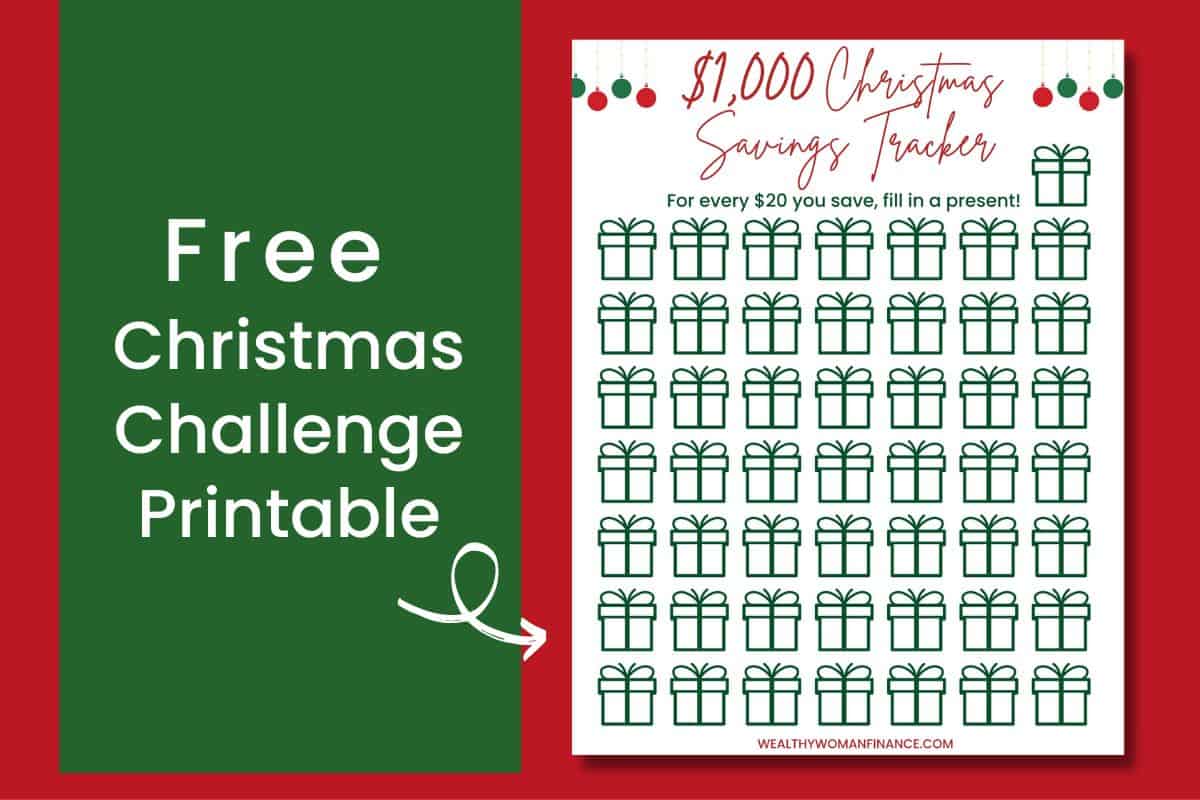 If you are aiming for lower than $1,000, cross off the presents you don't need.
If you are aiming for higher, then print multiple copies of the pdf.
Tips to Stay Motivated: Christmas Money Challenge
While your savings should be automated, and the free Christmas savings challenge printable will give you serious motivation, these will also help!
Pick The Low Hanging Fruit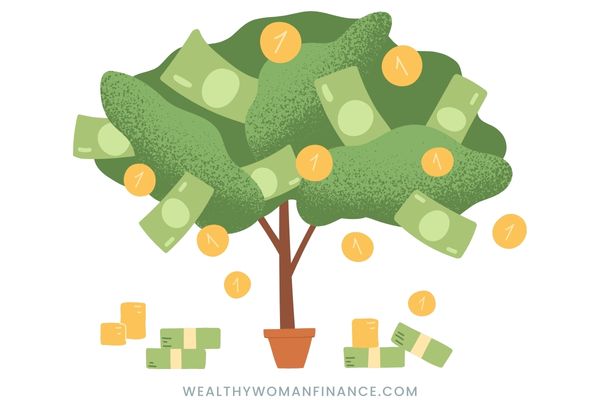 Pay off small debts and cut out the little expenses that are eating into your savings.
Scale back on bad habits (drinking, smoking, junk food)
Cancel subscription services you don't use often
Gain momentum with quick wins. Soon, you'll find it is easy to come up with the money each month!
Treat Yourself Along The Way
Reward your progress in free and cheap ways. These things won't sabotage your goals, but will keep you feeling inspired.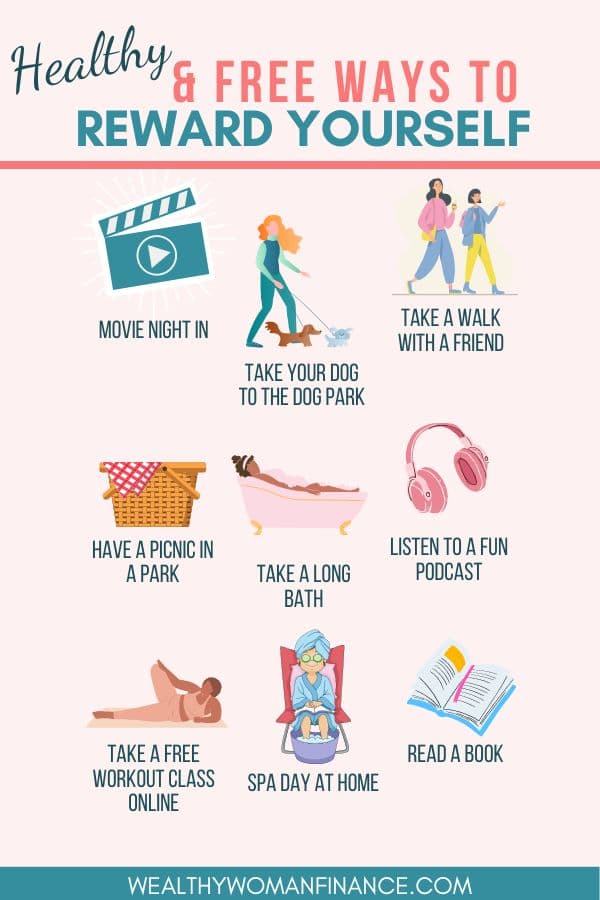 Related: Creative Ways to Treat Yourself on a Budget
Declutter and Sell Things For Quick Cash
Most of us have tons of things in our homes that we don't use. It's time to clean out and make quick cash off of it! Sell your items on Facebook Marketplace, take them to a consignment sale, or have a garage sale.
My family's annual garage sale brings in hundreds of dollars. It helps us clean out, and it can get you 1/3 to 1/2 to your Christmas goal in one day!
Related:
Join Our email list to stay motivated
Here, we believe that every woman can be wealthy. Grab access below for weekly inspiration straight to your inbox.
Do The Christmas Savings Challenge With a Friend
If you can get someone close to you to do the challenge, you'll be more likely to stick it out to the end. Schedule weekly check-ins to make sure you're both on track!
How To Get The Most Out of Your Christmas Savings
What about once you have your savings? Here are great ways to make the most of your holiday stash.
Set a Holiday Budget
Give each dollar a job! A holiday budget will help make sure that you stay within the boundaries of smart decisions. Use the calculations you made in our "how-to" section to guide your budget numbers.
Suggest Drawing Names
Instead of getting everyone a gift, suggest drawing names for the group.
Say No When You Need To
For several years, we did White Elephant gifts with multiple groups. They were fun….until I looked in my closet to find piles of "gag" gifts that have no true place in my home.
It took me a year, but I finally realized that it's ok to say no to something you no longer want to do anymore.
Take advantage of sales days
Amazon Prime Days and Black Friday offer a variety of stellar deals.
Avoid Impulse Shopping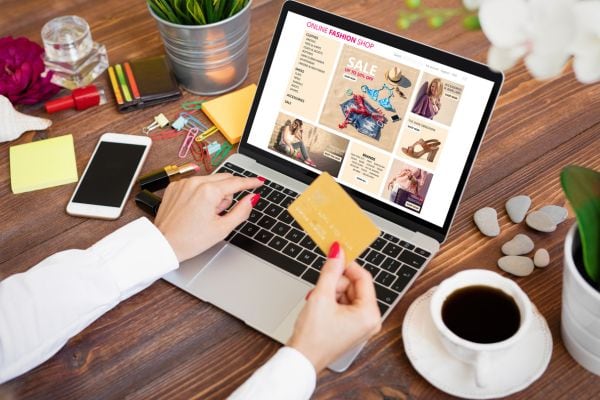 Make a list before the sales begin and then stick to it! With your budget and your list in hand, you can take advantage of sales without going overboard.
Make a Few Gifts
Friends and relatives love getting something from the heart. Instead of buying an expensive gift, try making:
Homemade candies, bread, or vanilla
Customized ornaments, wreaths, or furniture
A personalized stationary set
A freezer meal they can use on a busy holiday night (the best gift I've ever received from a friend!)
Coupons that give the gift of time (babysitting, dog walking, house cleaning etc.)
I also did a fruit basket one year and several people were grateful to be gifted something a little healthier that time of year.
Regift
There's no shame in passing something along that you won't use, but you know someone else would love.
*Related: These affordable thank you gift ideas also make great stocking stuffers and friend gifts.
Use Old Gift Cards
How many half-used gift cards are laying around your house? Use them up to buy gifts this holiday season!
Give Experiences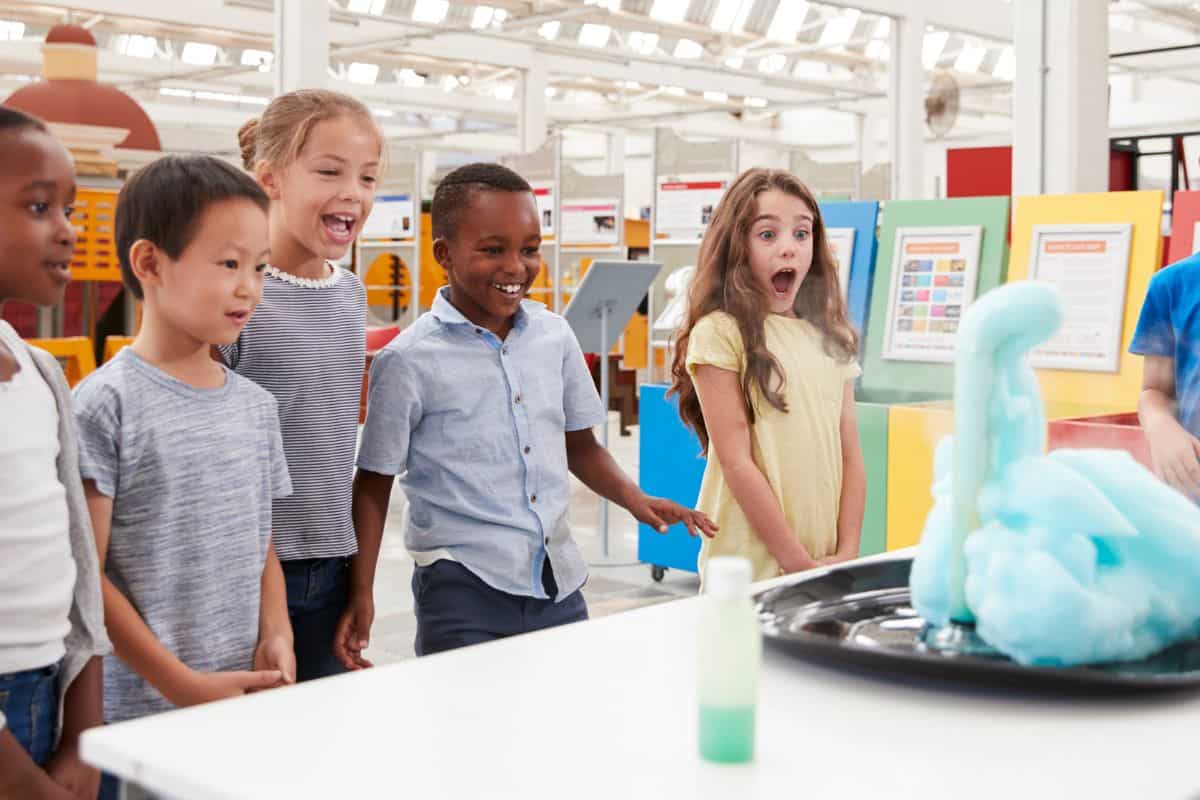 Ten years from now, you'll remember the fun times with your loved ones much more than what you bought. So, instead of expensive gear this Christmas, what if you invested in an experience instead?
Try one of these for kids:
Movie night (at the theater or at home)
A cooking day with kids
Science experiment day
A pass or membership to somewhere your family would love
Sporting event tickets
Reconsider Cards
At almost $5 a card, it's expensive to give lots of cards.
Write a Christmas note or send a free e-card. Your loved one will appreciate the heartfelt note straight from you.
Evaluate Your Christmas Traditions
Save cash for the traditions that are deep in your heart. But also remember that it's ok to let traditions go that don't serve you.
Example: You don't have to buy the ugly ornament every year just because Aunt Sally used to.
Take Your Christmas Budget Out In Cash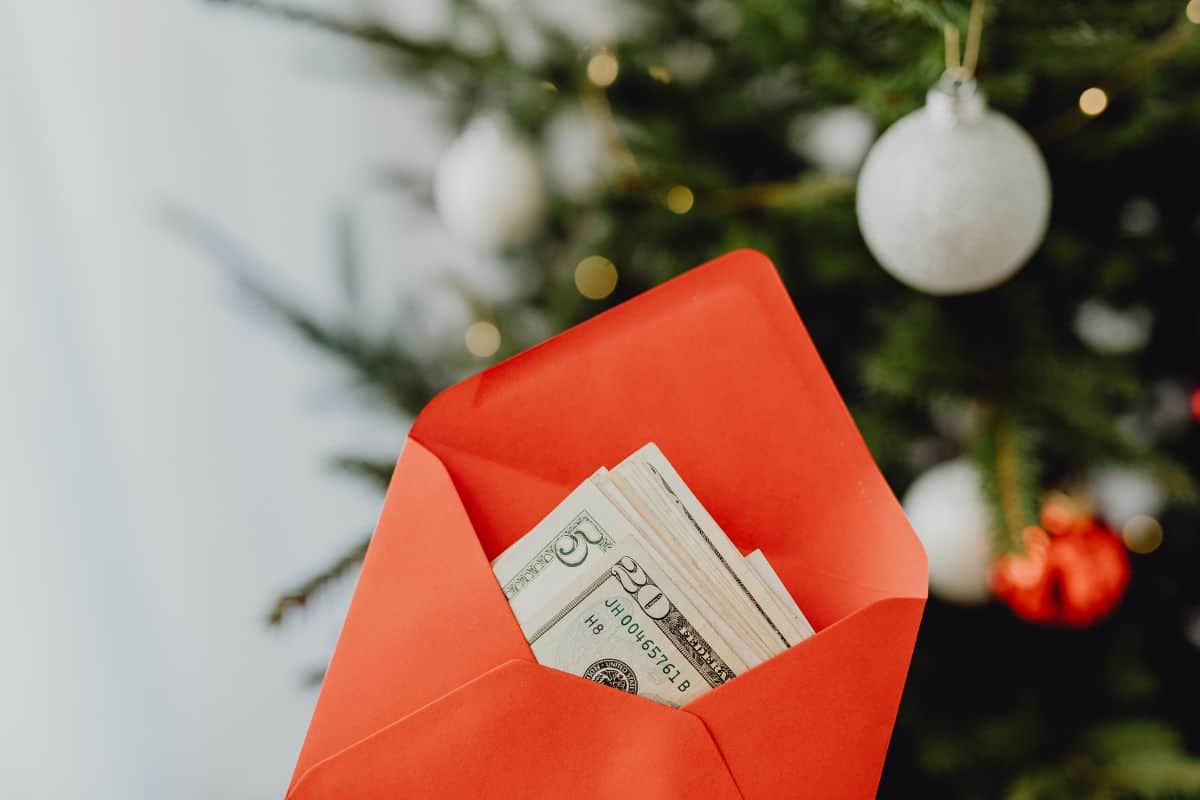 Finally, if you're worried that you'll overuse the credit card, then take it out of the equation. Put your credit card away over the month of December and use cash instead. You can do holiday spending or your whole budget that way using these cash envelope categories.
The great thing about cash is that once the money is gone, it's gone!
Common Christmas Challenge Q&As
What is the 52 week Christmas challenge?
You can spread this Christmas savings challenge over a year (52 weeks) or you can do it in whatever time frame you have left before December.
What is the $5000 challenge?
While you can save $5000 with this challenge, you may not need that much for Christmas. We offer several $5000 challenges on the site if you are looking to save more:
What is the 26 envelope challenge?
You can turn our Christmas savings challenge into an envelope challenge by saving the cash into envelopes for however many weeks you have left until Christmas. With the 26-envelope challenge, you would start in late June.
To Consider With the Christmas Savings Challenge
While it's not always easy to plan for Christmas expenses ahead, you'll be so glad you did when December rolls around.
Cheers to a coming holiday season bursting with peace and joy!
More Great Articles From Wealthy Woman…