30 Best Frugal Meals for Families in 2023 (Top Ideas)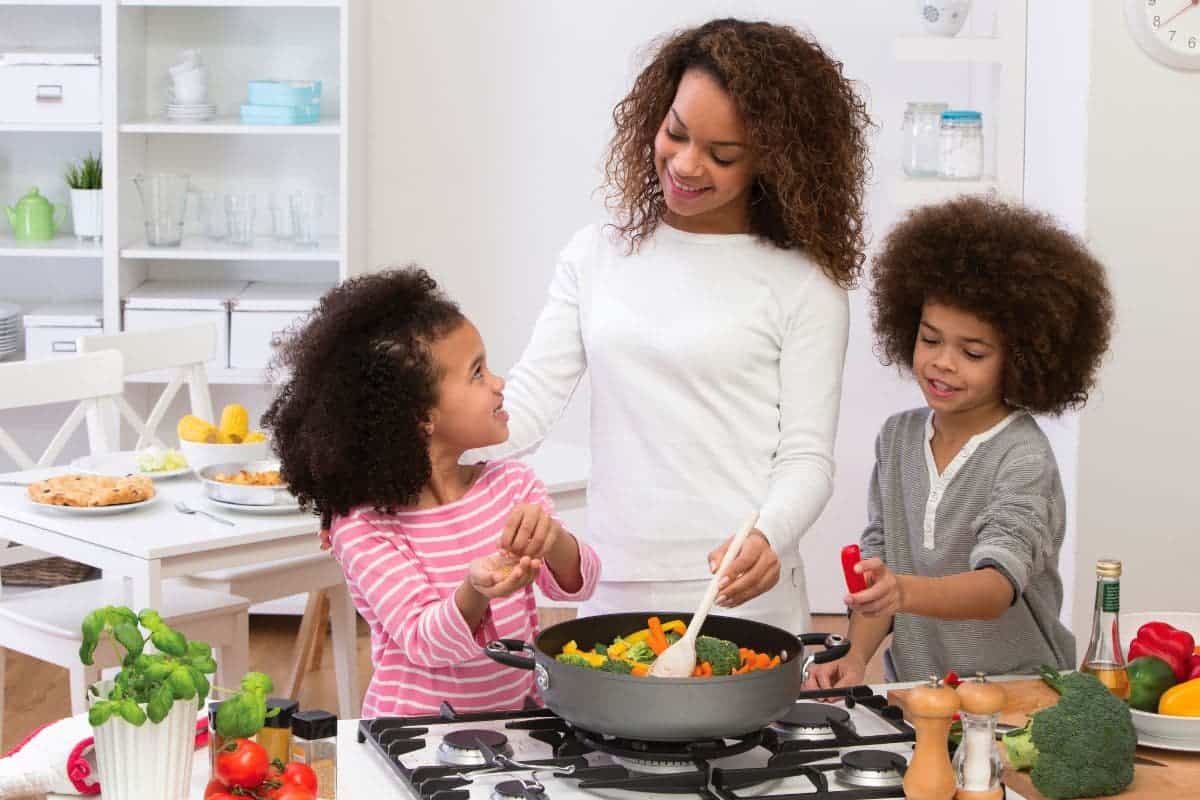 Have you been feeling sticker shock on your grocery receipts? Inflation at the grocery store is the real deal! Plus, if you have a growing family, you may hear yourself saying "why are you always eating?!" to your kids.
Feeding a family on a budget can be challenging, but you don't have to sacrifice flavor or nutrition to save money.
What are the cheapest meals for families?
Here are the top 30 frugal meals for families (large or small). You'll never have to feel your heart race from a grocery receipt again!
After, don't miss the frugal meal-planning tips to help on even your busiest nights!
Budget-Friendly Family Breakfast Meals
First, start your day in a healthy way, without breaking open someone's piggy bank!
1. Yogurt Parfait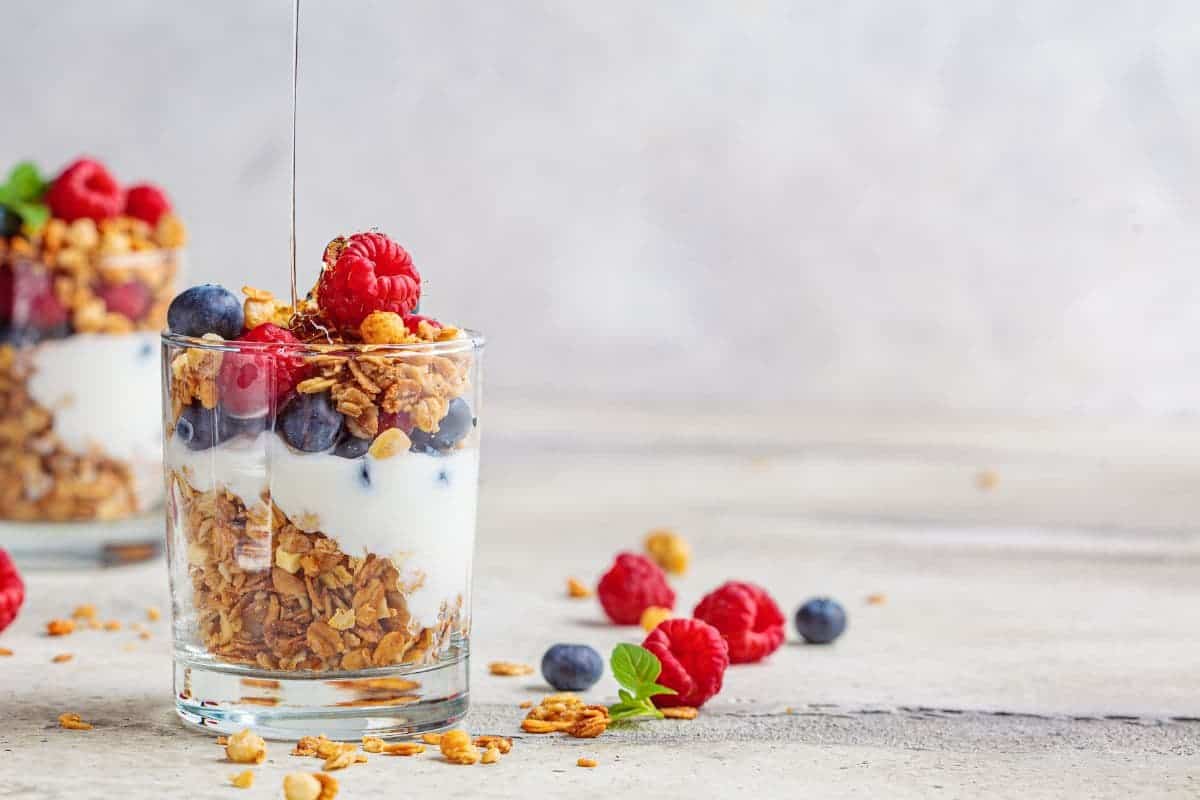 Layer yogurt, granola, and fruit in a jar or bowl for a quick and easy breakfast. You can also add honey or maple syrup to make it sweeter.
2. Egg Muffins
*Freezer friendly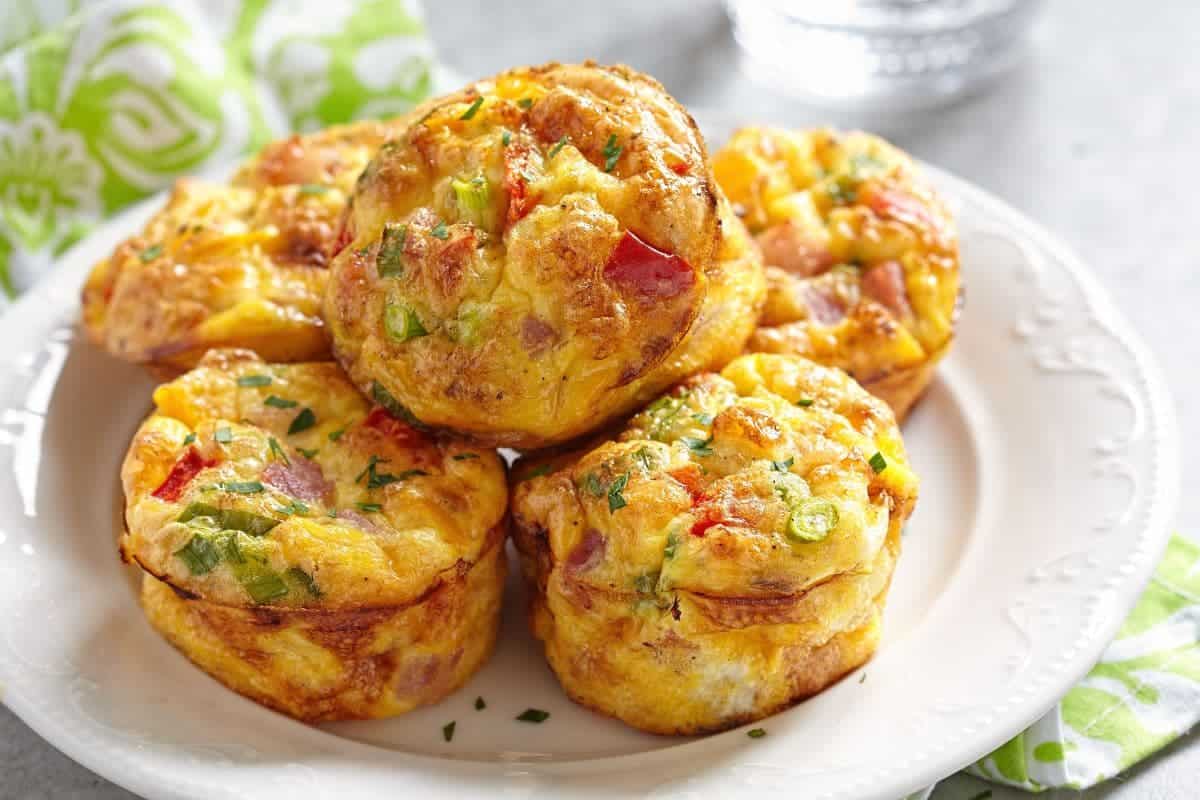 Egg muffins are a great hearty meal for the family. All you need are eggs, cheese, sausage, and veggies. Mix the ingredients together like you're making an omelet, and bake it in a muffin pan.
These egg muffins are easy and filling!
3. Smoothie Bowl
*Prep ahead smoothie bowl ingredients and freeze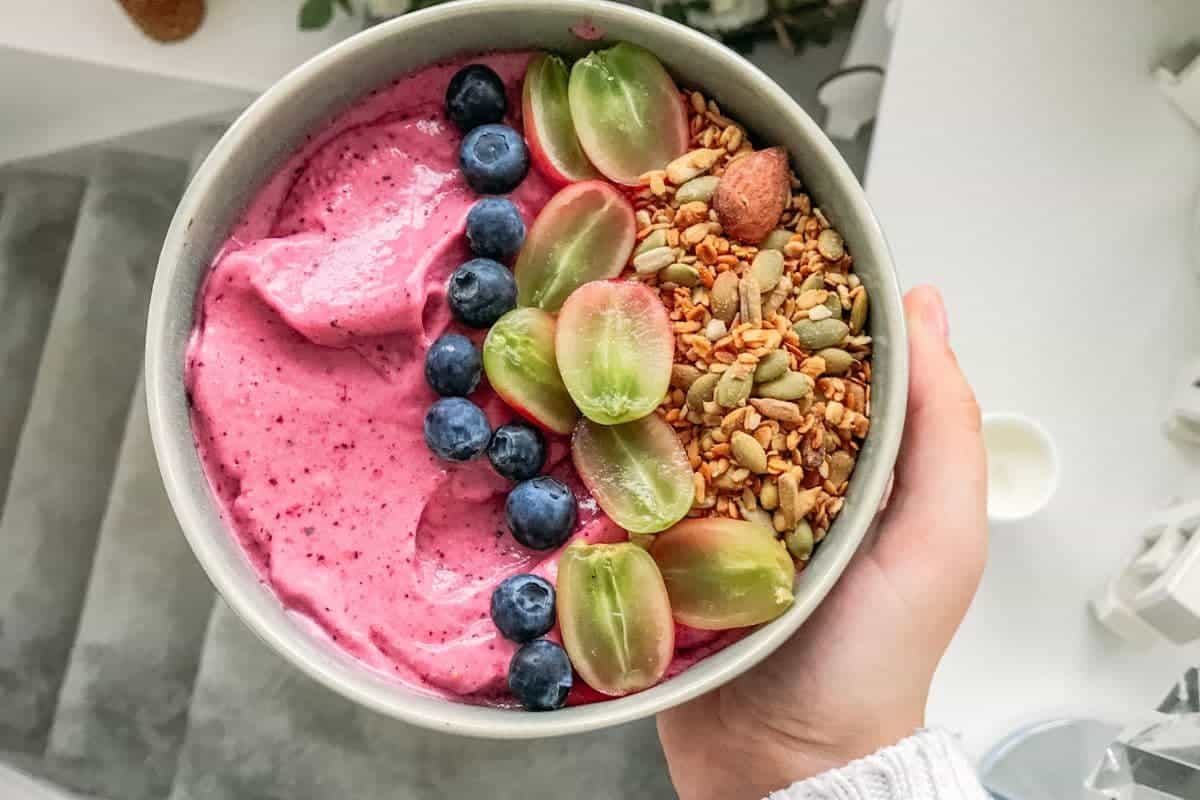 Blend frozen fruit, yogurt, and milk (or milk alternative) to make a thick fruit smoothie. Top it with granola, nuts, or fresh fruit for added flavor.
Bonus Tip: I like adding spinach, flax seed, and protein powder to smoothies to give them even more staying power and nutrition.
4. Avocado Toast
*Trendy AND Easy!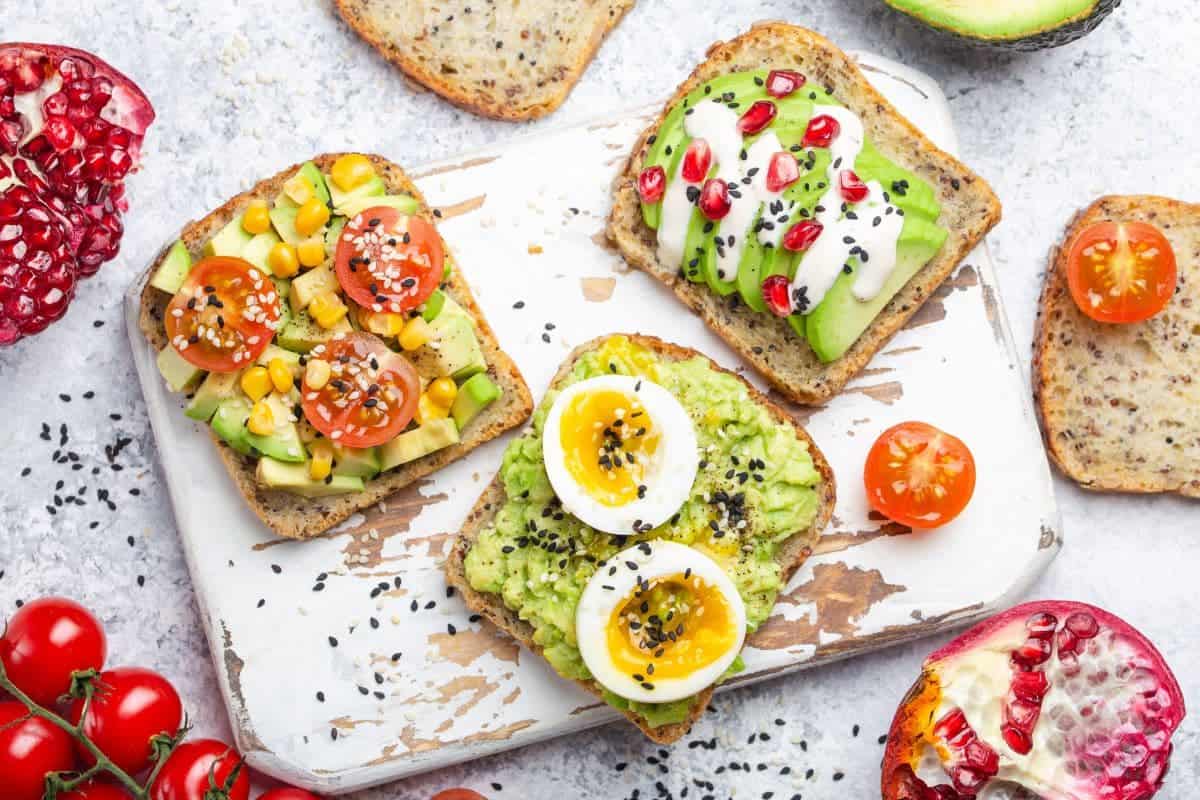 Whether you go all out or just need something quick and filling, avocado toast gives you a lot of options.
Toast a slice of bread, top it with mashed avocado, and sprinkle salt and pepper. You can add egg, sliced tomatoes, or anything that looks good to you.
5. Breakfast Burrito
*Freezer-friendly!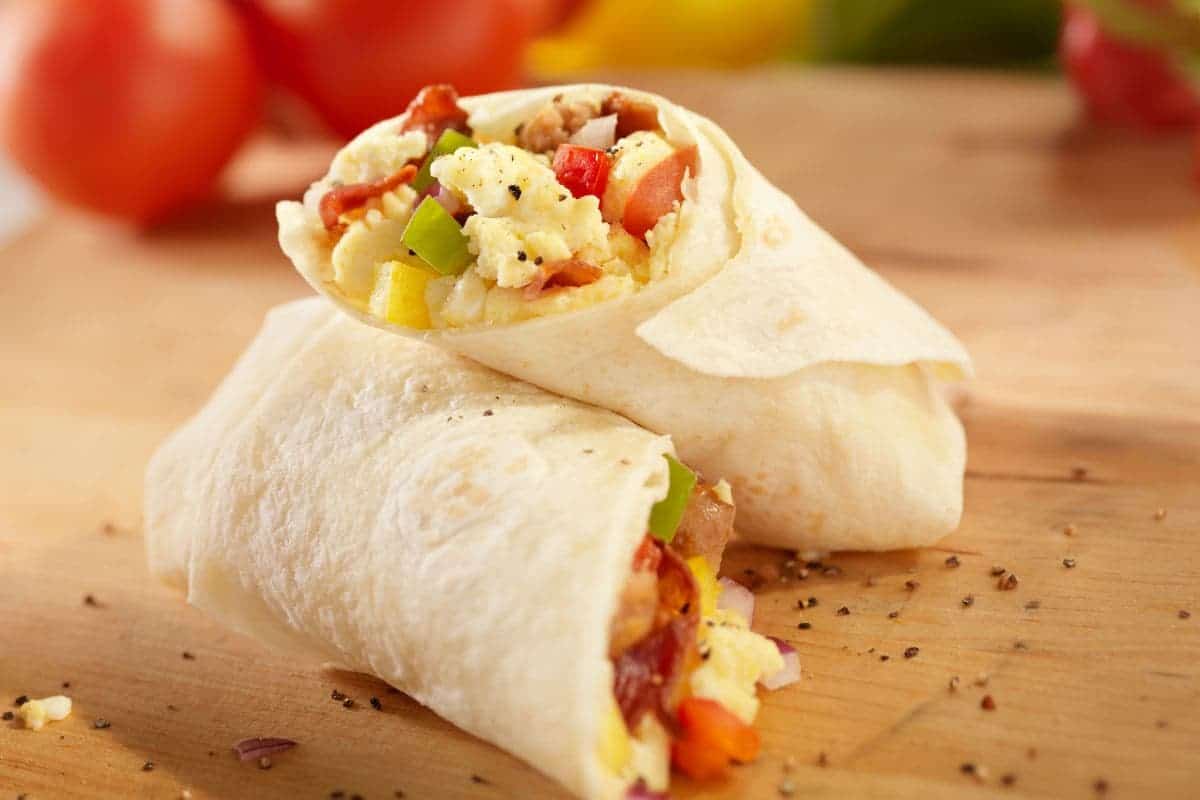 Breakfast burritos have been my family's favorite on-the-go breakfast for years. If you make it ahead, you can just grab one out of the freezer and warm it up!
Fill a tortilla with scrambled eggs, cheese, and salsa. Then, add beans, veggies, hashbrowns, or meat for more flavor and protein.
6. Breakfast Pizza (Frugal Family Meals)
Top a pita or bagel with tomato sauce, cheese, and scrambled eggs for a fun breakfast. You can also add veggies or meat for more toppings.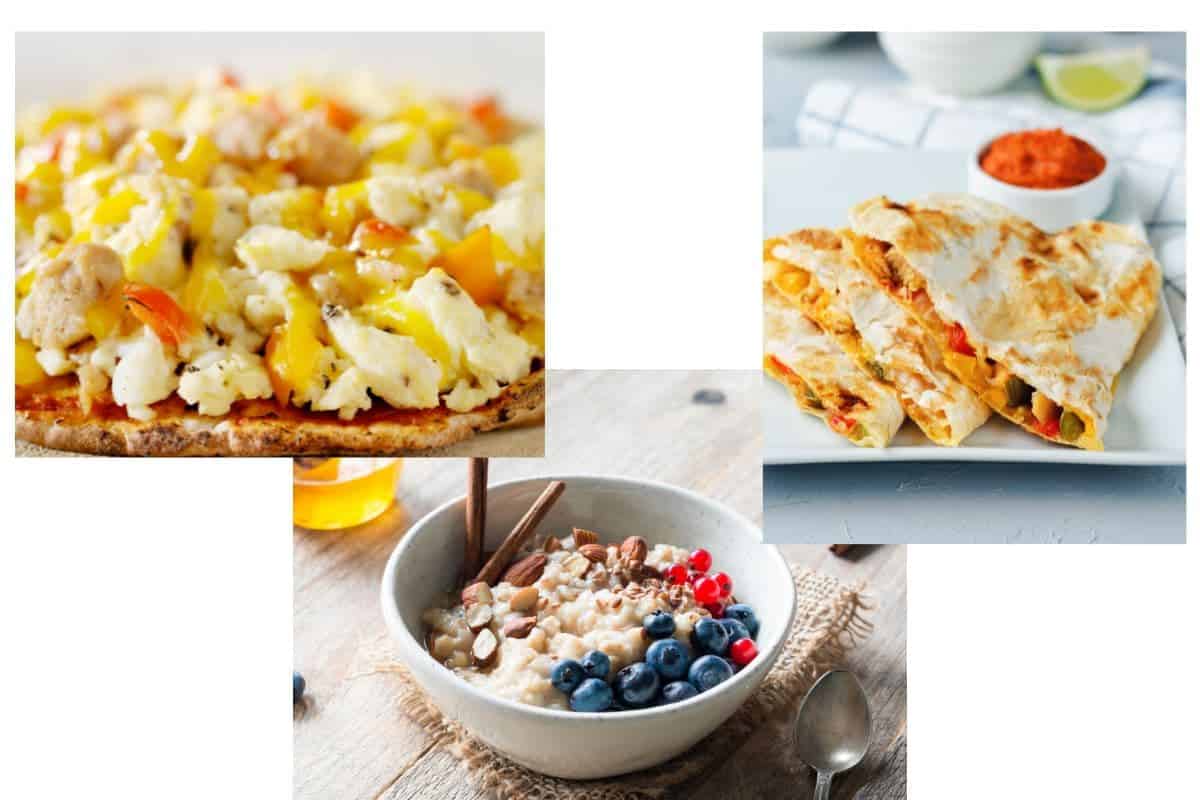 7. Breakfast Quesadilla
*Unique twist on a breakfast burrito & freezer-friendly
Make a quesadilla, but use scrambled eggs, cheese, and veggies instead of your lunchtime options. You can also add salsa or guacamole.
8. Oatmeal With Fruit & Nuts
My kids love cereal. But they're always hungry two hours later.
Oatmeal is a nutritious and frugal alternative. Add sliced bananas, berries, or nuts to make it filling and flavorful.
Pro Tip: Granola is another household favorite for the same reason. It's SO MUCH more filling than cereal, and the kids think it's fun with fruit.
9. French Toast Sticks
*Fun weekend treat!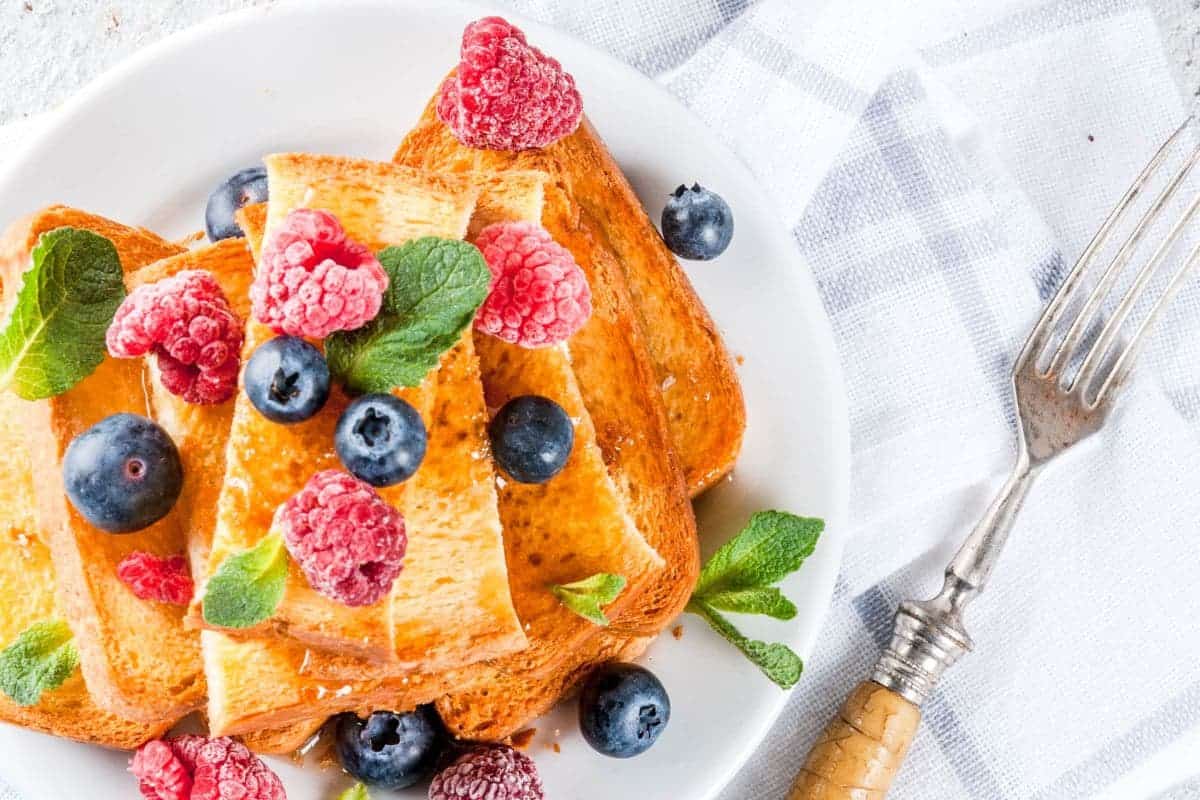 Grab leftover bread and whip up a batch of French toast sticks. Serve with a side of fruit, making for an affordable breakfast.
10. Pancakes or Waffles
*Freezer-friendly
Make a batch of pancakes or waffles on the weekend and freeze them for a quick breakfast during the week. You can serve them with syrup, fruit, nut butter, or yogurt.
Related: Low Buy Year Challenge Ideas
Frugal Lunch Meals For Families
Next, these frugal meals for families will fill everyone up. And save tons on eating out.
11. Veggie Wrap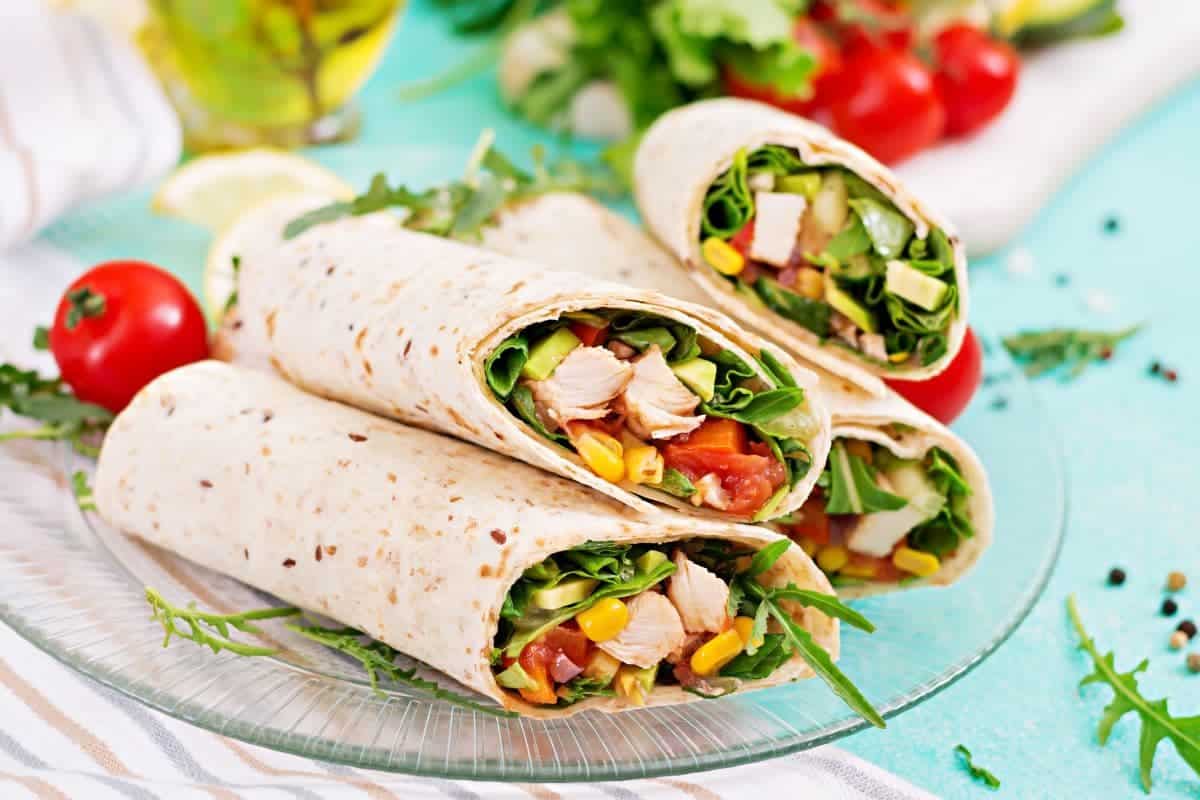 Fill a tortilla with hummus, veggies, and cheese for a healthy and tasty lunch. Add meat or avocado to make it even more filling.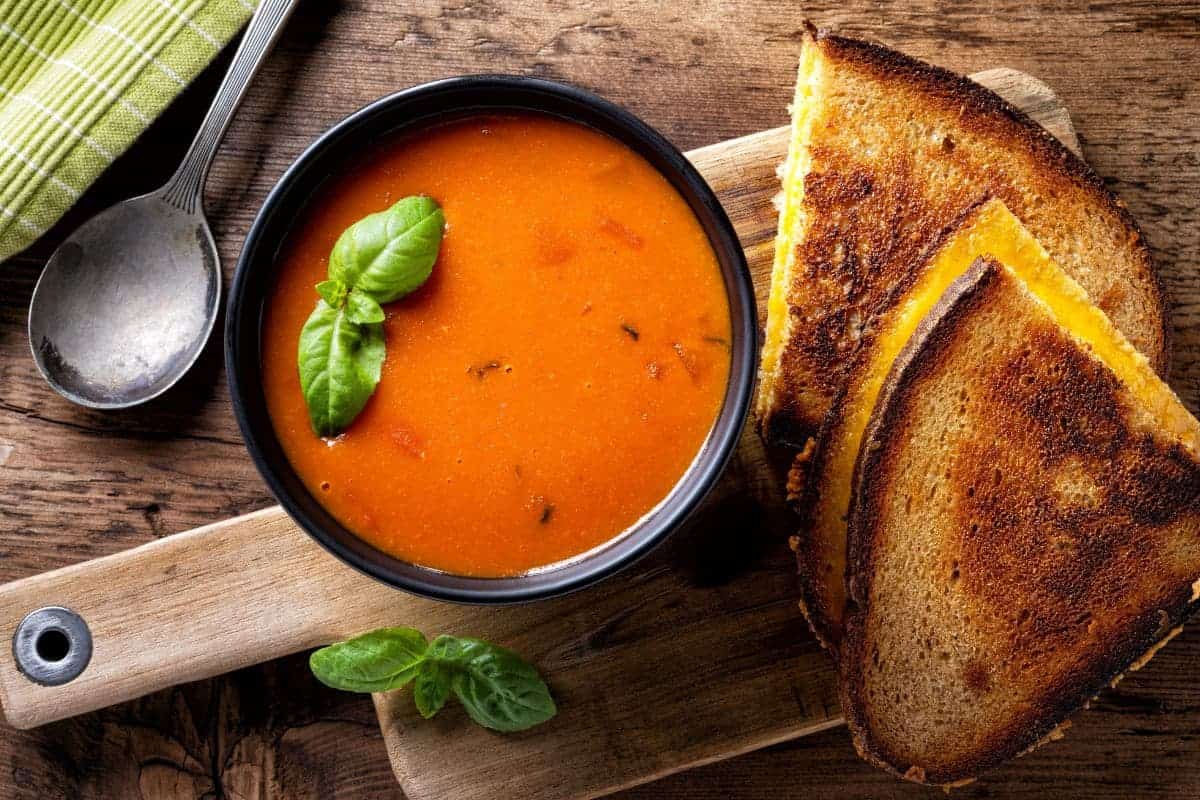 12. Grilled Cheese Sandwich (With Tomato Soup)
This is a classic comfort food that's easy to make and budget-friendly. To make it fancy, use different types of cheese or add veggies to the sandwich.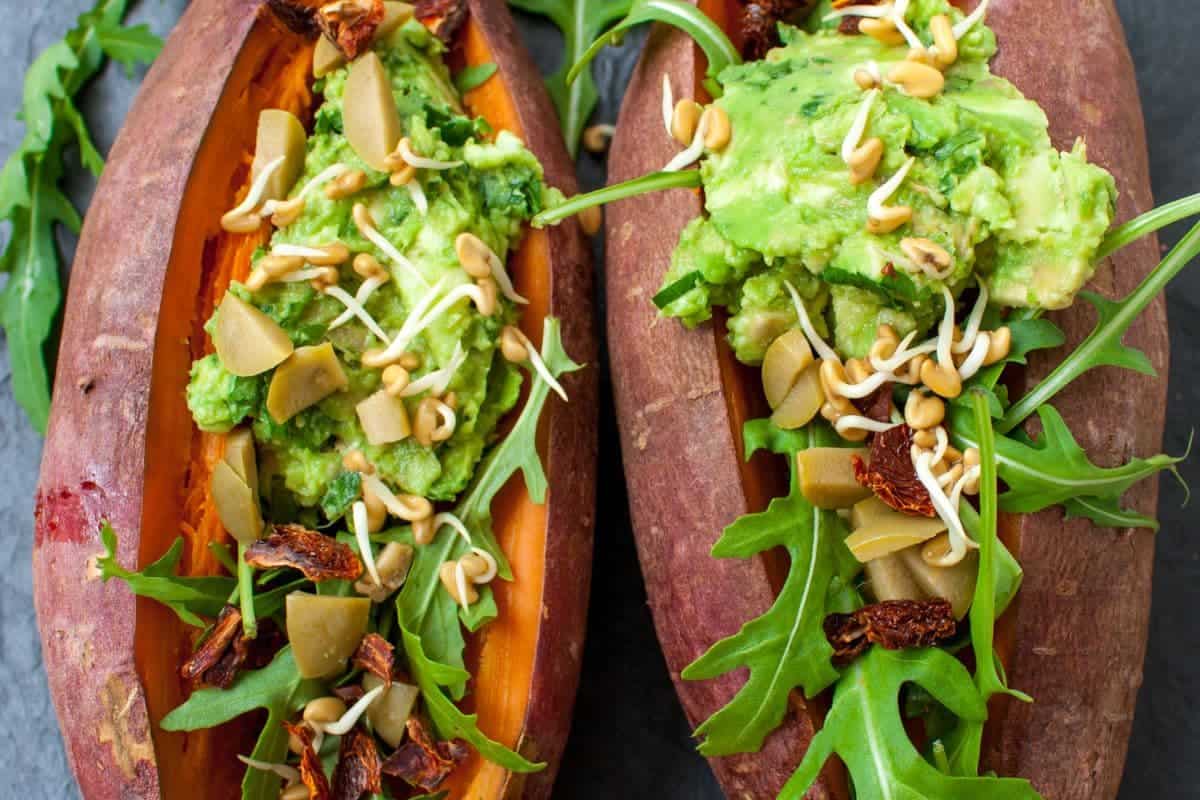 13. Baked Potato (Or Sweet Potato)
*Quick & Easy!
Bake a potato in the oven, microwave, or instant pot (my favorite), and add your toppings.
Enjoy your potato lighter with veggies and protein.
Add cheese, sour cream, and bacon bits for a savory loaded potato
Dress it up for the whole family with broccoli or chili.
14. Avocado Chicken Cups
Fresh avocados are halved and served with sauteed and seasoned canned chicken.
Check out these Mexi-Chicken Avocado Cups >>
15. Fish Tacos
*Makes a quick weeknight dinner too. Then, take leftovers for lunch the next day!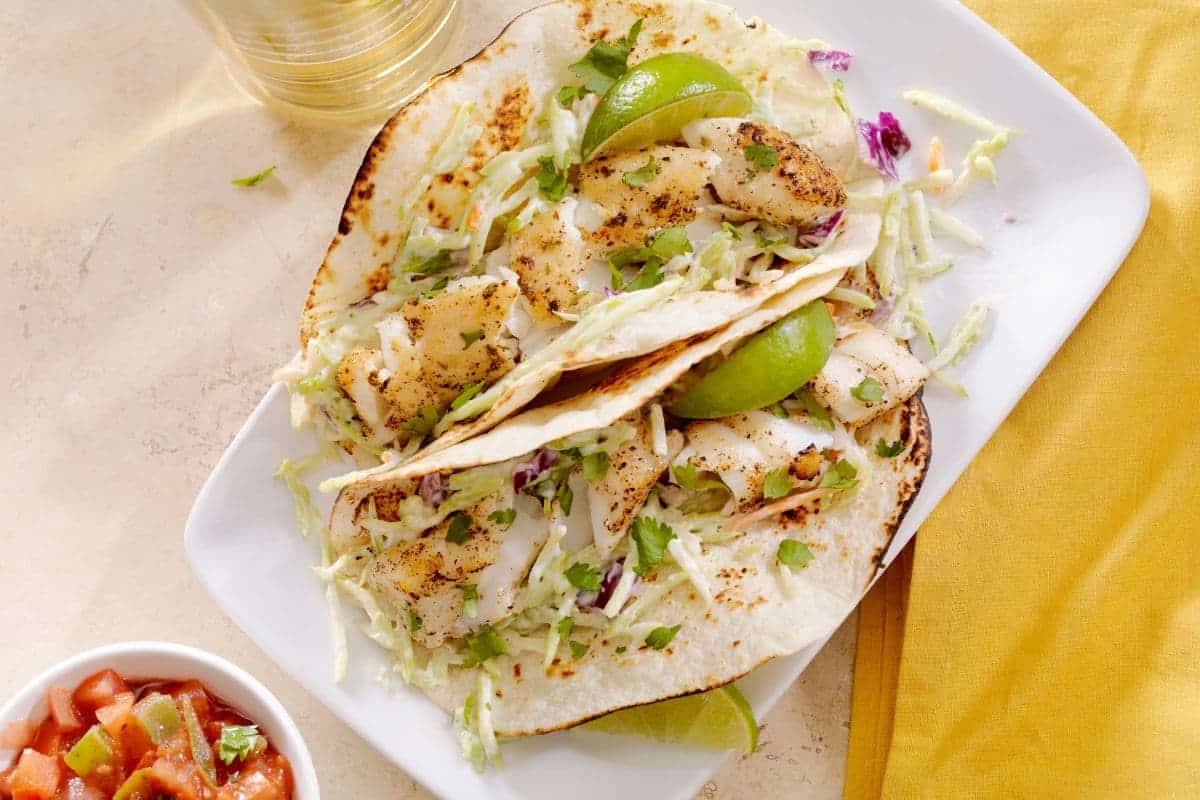 Fill a tortilla with fish, veggies, and sauce or mayo for an exciting lunch option. You can also add guacamole or salsa.
Fish can be expensive in our area, so we love spreading it out with veggies in tacos!
16. Egg Salad Sandwich
*Boil eggs ahead!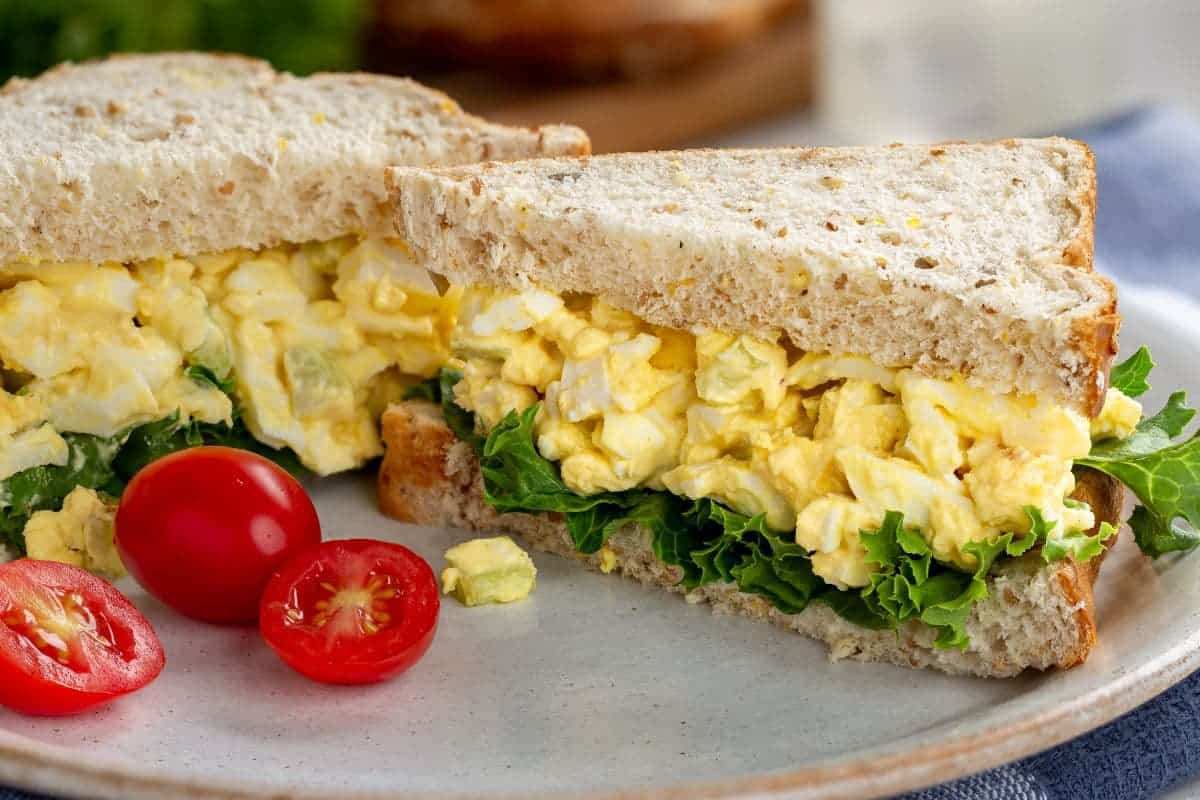 Mix hard-boiled eggs with mayo and spices for a cheap and easy sandwich. Add lettuce or tomato for extra toppings.
17. Chickpea Salad Sandwich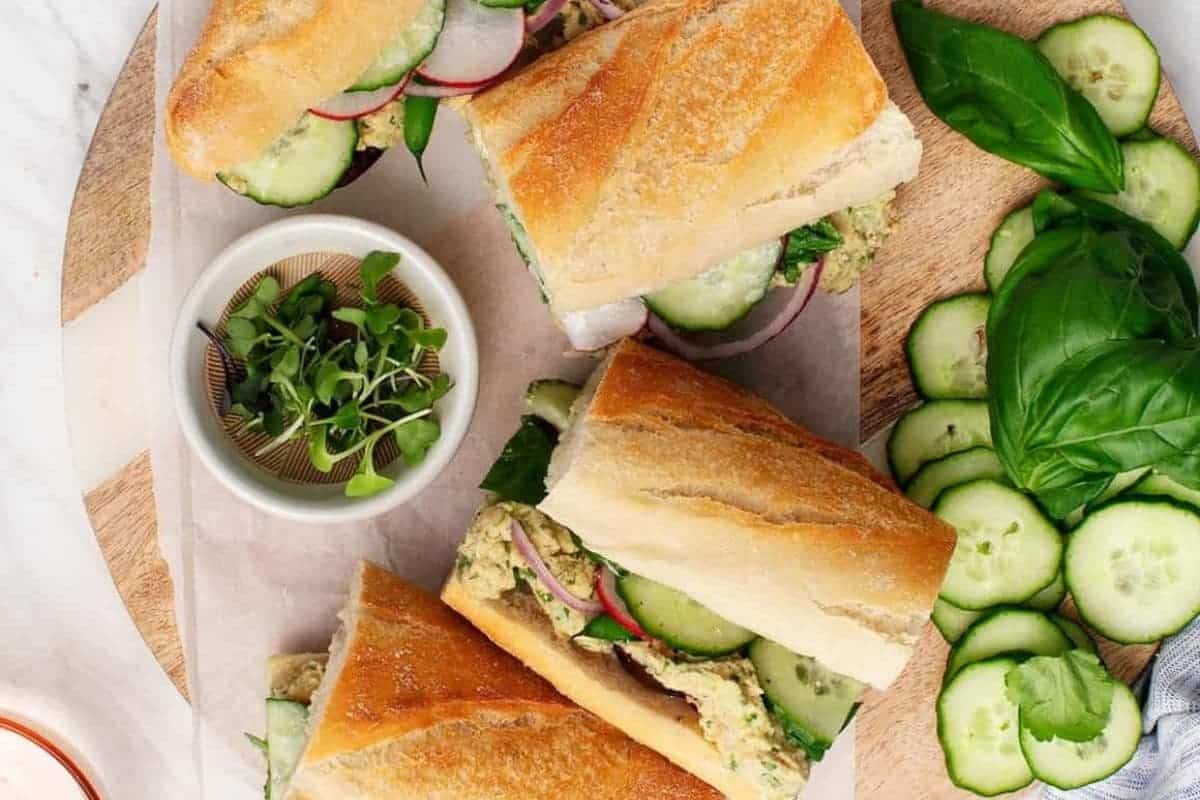 Mashed chickpeas are the main protein in this dish and are mixed with fresh veggies. You can use whole-grain bread for your sandwich as a healthier alternative.
Grab the recipe at Love and Lemons >>
18. Chicken Ceasar Salad
This quick and classic salad includes grilled chicken, fresh greens, croutons, and Caesar salad dressing.
19. Cucumber, Onion, and Tomato salad
This salad only needs cucumbers, onions, tomatoes, white vinegar, oil, and seasonings. It takes only a few minutes to prepare and is delicious.
20. Ramen and Cabbage Salad
This dish elevates ramen noodles by adding shredded cabbage, carrots, and a flavorful dressing that the whole family will enjoy.
Related: Free Money Saving Games to Try
Frugal Dinner Ideas For Families
Finally, for frugal family meals, these dinners will have both kids and adults wanting seconds.
21. Spaghetti and Meatballs
*A classic for a reason!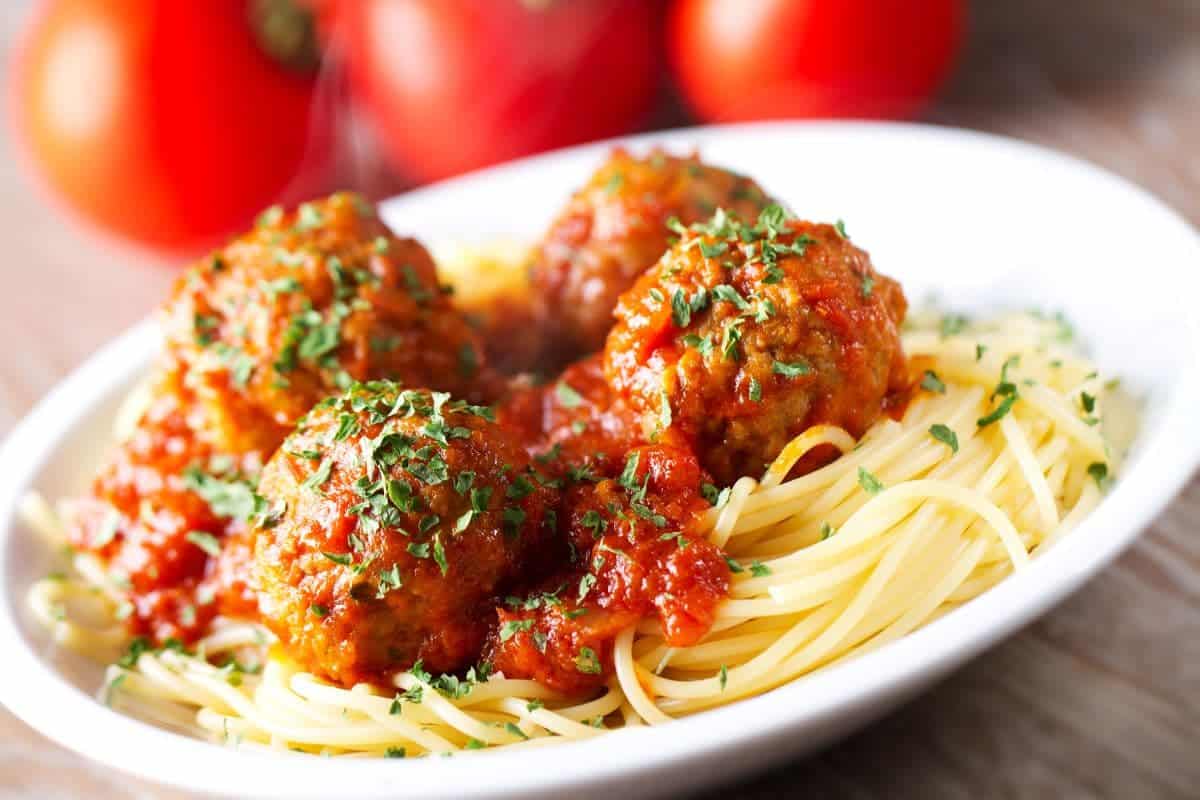 Spaghetti is the best frugal meal for large families because it takes no extra time to prepare big quantities and it's incredibly versatile. Try the variation ideas below!
| | | | |
| --- | --- | --- | --- |
| Noodles | Vary with chickpea or gluten-free pasta | Vary with chickpea or gluten free pasta | Use sweet potato or veggie noodles |
| Sauce | Add frozen veggies | Add spinach | Add cheeses |
| Meatballs | Use ground beef, chicken, turkey | Add diced mushrooms to meatballs | Use eggplant or plant-based substitute |
22. Fried Rice
*Scrambled egg adds cheaper protein
Use rice, veggies, eggs, or meat to make a quick and mouthwatering dinner. You can also add soy sauce or sesame oil, based on your preference.
23. Chili
*A cool weather favorite! Freezer-friendly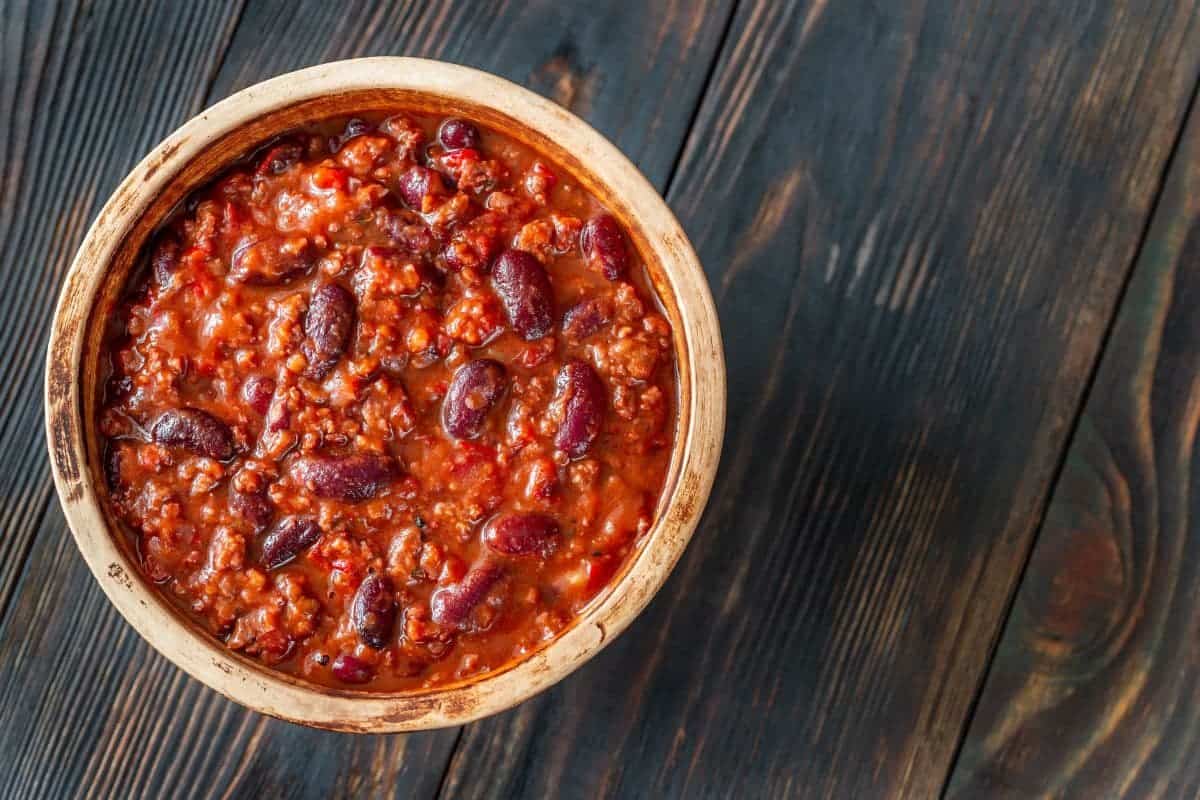 Cook ground turkey. Then, add beans, tomatoes, and spices for a hearty and filling dinner. You can also add veggies and corn. And take out or switch up the meat if you prefer.
Top with your favorite add-ons: olives, cheese, green onion, etc.
Here's a great chili recipe to use as a baseline >>
24. Baked or Roasted Chicken
*Buying a whole chicken is cheaper than buying the parts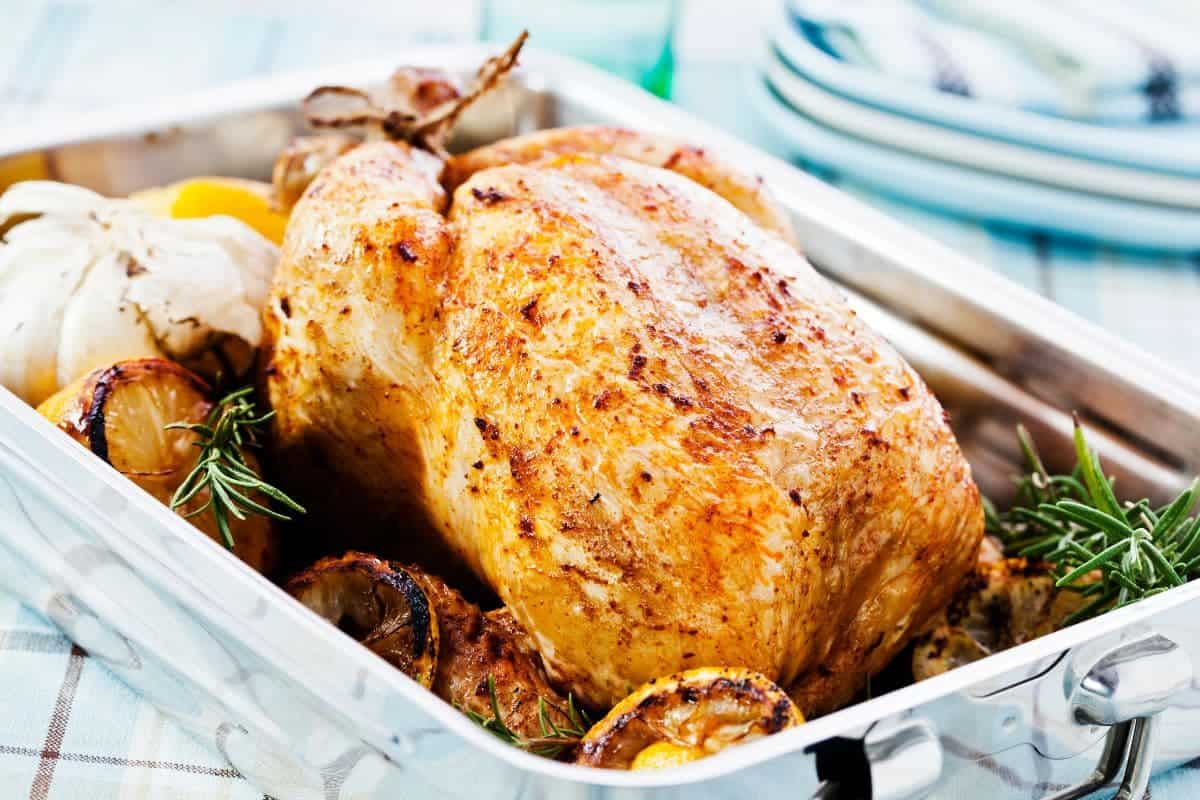 Season your chicken with oil, herbs, and spices. Then bake in the oven. It's a simple and tasty dinner that allows you to add whatever sides you feel like. We love this dinner with roasted potatoes and veggies.
25. Shepherd's Pie
*Freezer-friendly classic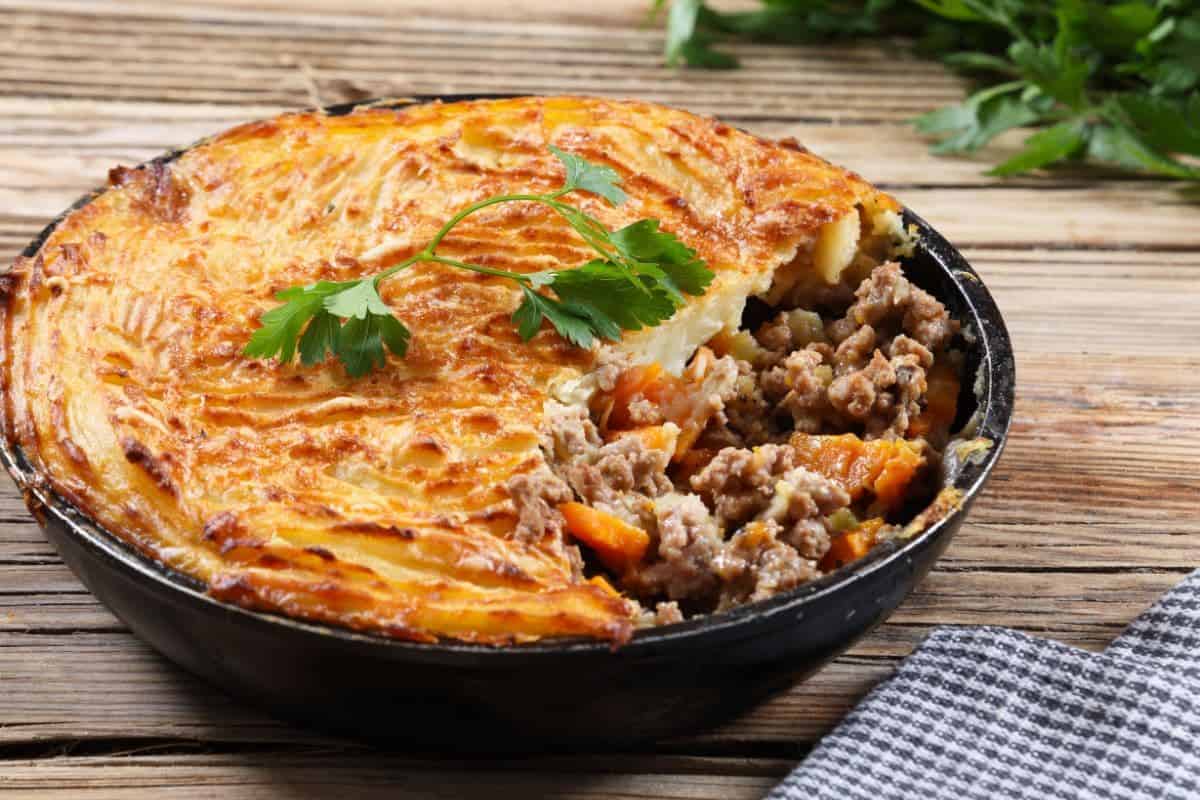 Layer ground meat, cooked veggies, and mashed potatoes in a casserole dish and bake it in the oven. This is another great dish for using up leftover veggies!
26. Soup (Frugal Meals For Families)
*Incredibly versatile and freezer-friendly!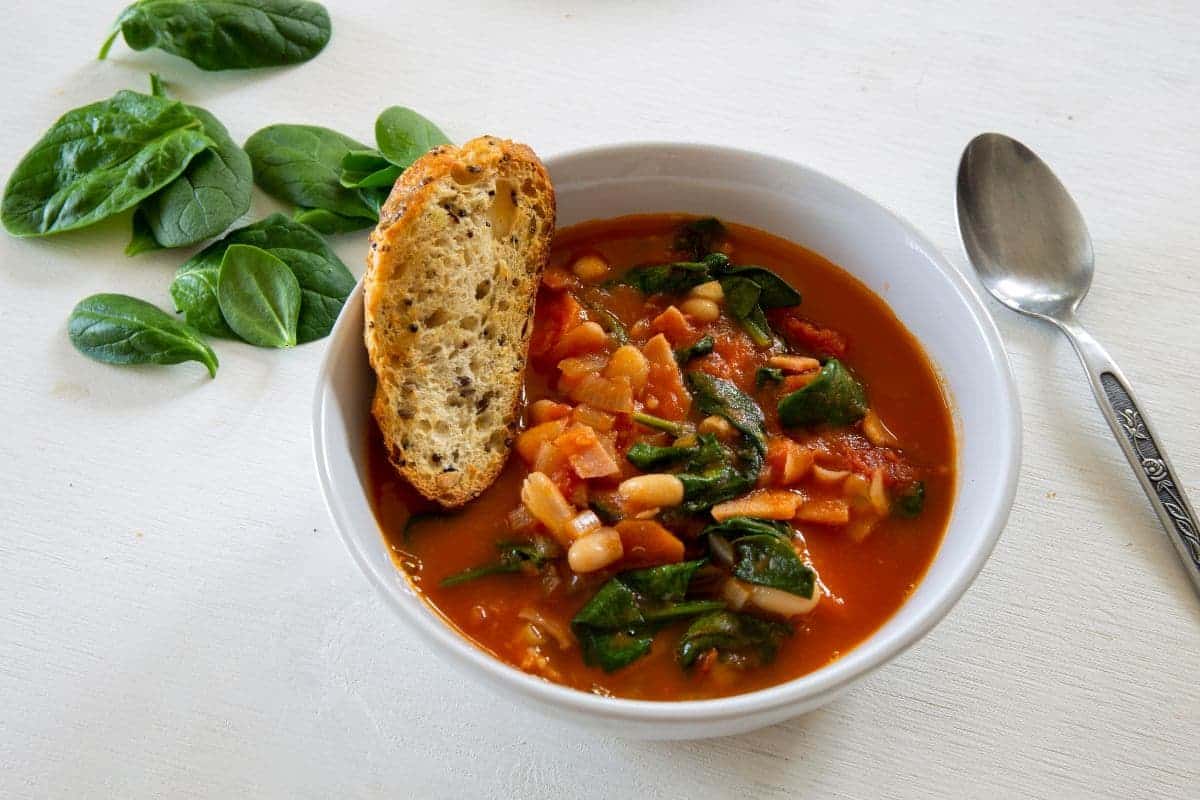 We have a rotating soup dinner once a week. It's cheap, filling, and healthy – not a combination that's easy to get!
I also love that it's an effortless way to have a meatless or low-meat meal.
Here are our favorites:
Leek and cauliflower soup
Butternut squash soup
Chicken noodle soup
For a bean soup (like in the picture): Cook your bean of choice, veggies, and spices in a pot. Add broth and cooked meat (if you want), then let your soup simmer. Taste test and get creative!
27. Meatloaf
*Freezer-friendly!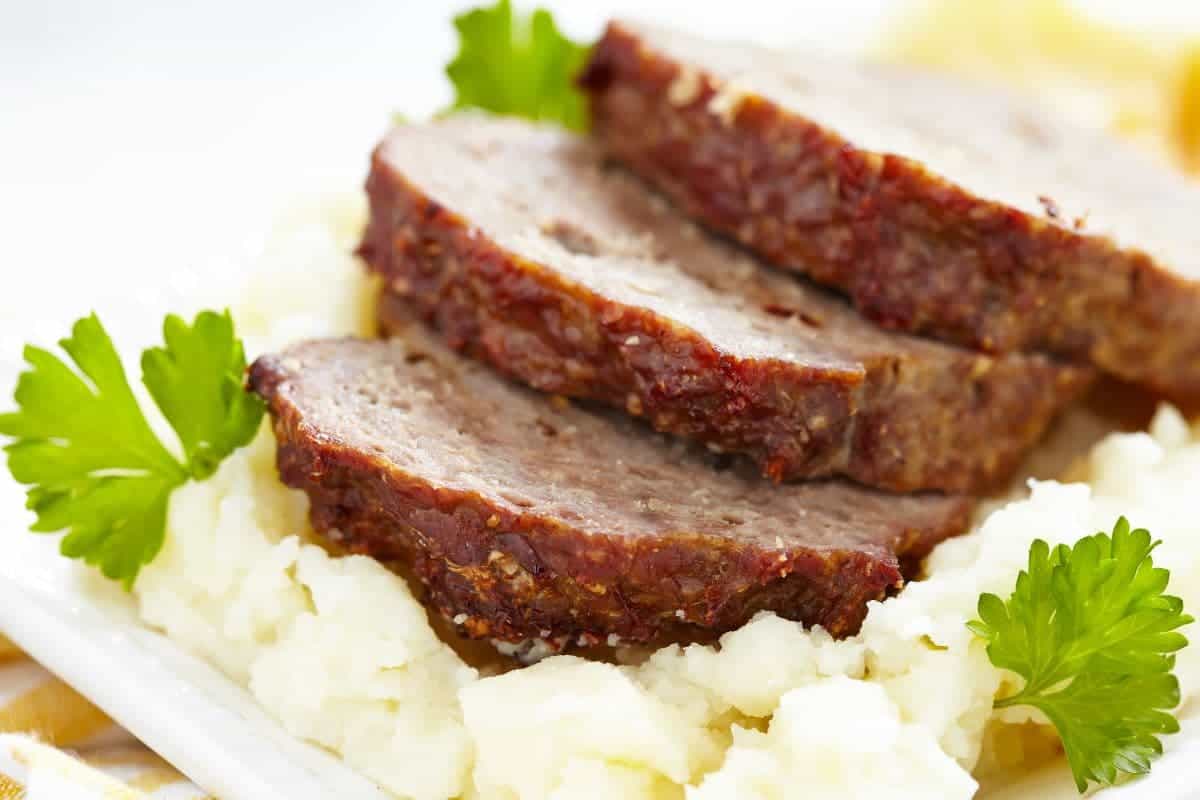 This is a classic, cheap comfort food made with ground beef, breadcrumbs, vegetables, and spices. Swap out with ground turkey or add diced or shredded veggies to the meatloaf mix to make it healthier (and even cheaper).
28. Stir Fry
*Great for using up leftovers!
Mix veggies, chicken, and rice or noodles for a wholesome and tasty dinner. You can use frozen veggies to save money. Or clean out your fridge so that you don't waste food.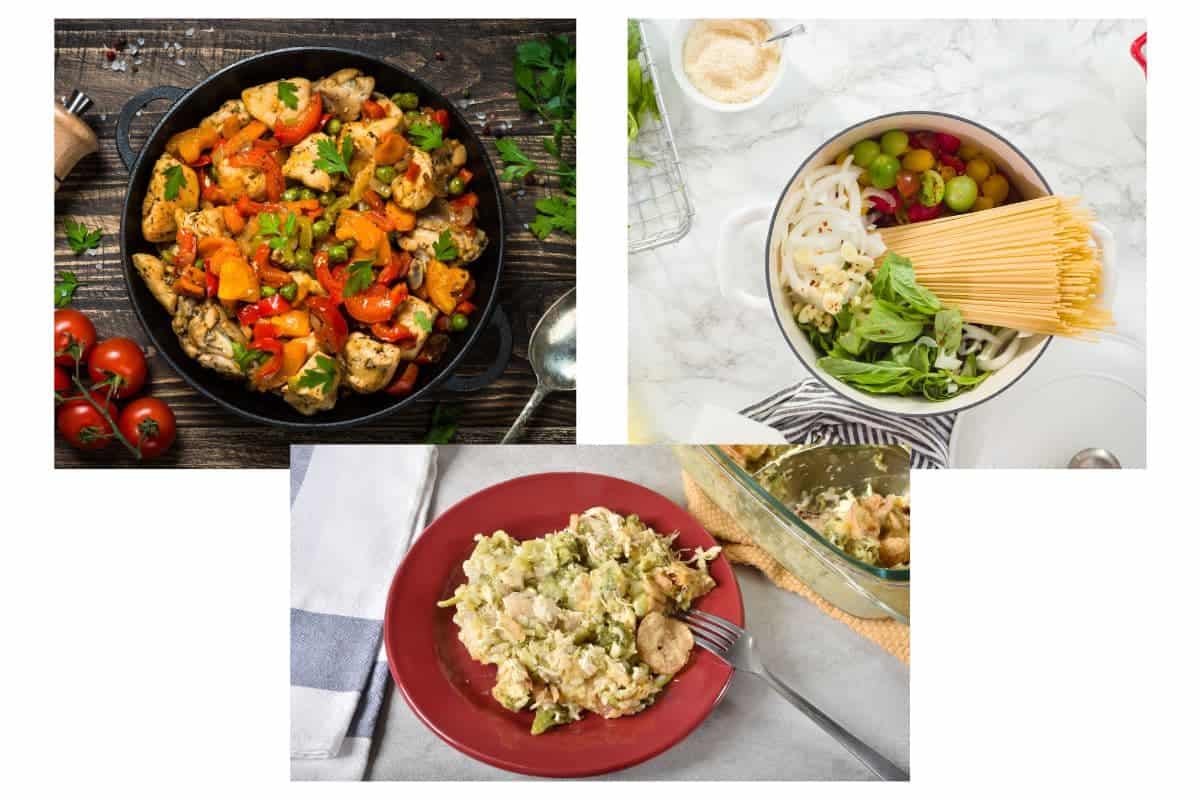 29. One Pot Pasta
Cook pasta and dinner ingredients in one pot. Not only is this quick, but you only have to clean one pot! Add cheese and herbs for a more savory pasta.
Here's a great one-pot pasta to try >>
30. Chicken and Rice Casserole
These casseroles are easy to make and can be adjusted to whatever flair you're feeling at the time. Make it a cheesy broccoli dish or give it a cultural flair.
Cook the rice ahead of time or use instant rice to make things easy.
Try this Mexican style chicken and rice casserole >>
Related: Best Quality Over Quantity Ideas
Top 5 Frugal Meal Planning Tips
Now that you have plenty of ideas, let's make sure you use them! Here are the top five frugal meal-planning tips for families:
1. Plan your meals ahead of time
When feeding small or large families, meal planning can save hundreds of dollars and reduce food waste.
You know this. But we're going to take it a step further.
Put yourself on a rotating frugal family meal plan. It could be every week, two weeks, or a month. But by rotating meals you already know what you need at the grocery store.
And you're never scratching your head at 5 p.m. wondering what's for dinner.
Switching to this method has saved us at least $200 a month in last-minute takeout runs!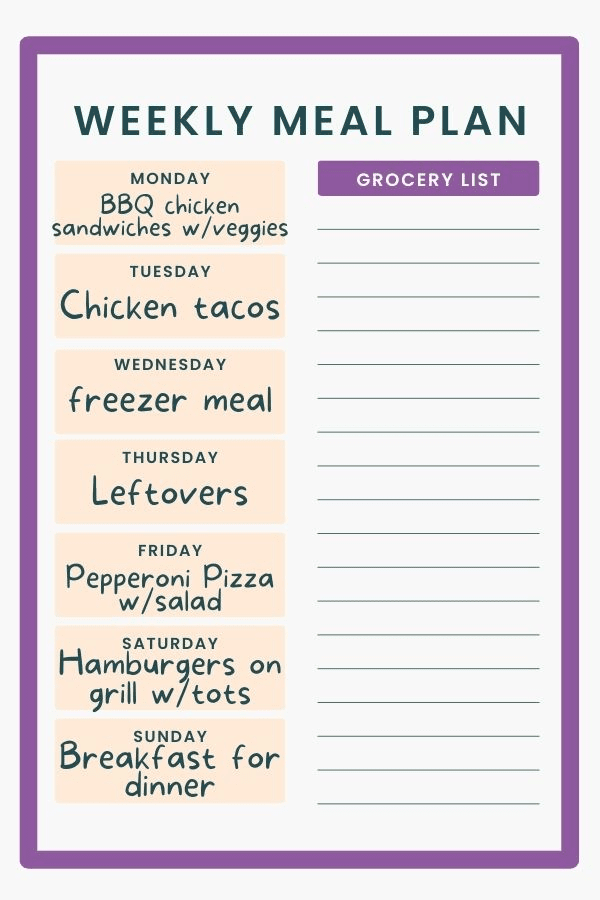 2. Cook in batches
Cooking in batches saves you time and money. Make extra and save the leftovers for lunch the next day. Or freeze the leftovers for a future dinner on the go. Your future self will thank you!
3. The Best Budget Meals Use leftovers
Don't let leftovers go to waste. Many of the family frugal meal ideas above are excellent for re-using food you've already cooked.
Use leftovers for lunches
Incorporate them into your next meal
Freeze them for later use
4. Make substitutions
If a recipe calls for an expensive ingredient, look for a cheaper substitute. You'd be surprised at how much cheaper you can make fancy meals by simply switching out a few items. (Like using ground turkey instead of ground beef)
Related: Best Creative Ways to Save
5. Grow your produce For Extremely Frugal Meals
If you have a backyard or balcony, consider growing a few fruits or vegetables you eat often. This saves you money, and also gives you the freshest ingredients for your meals.
Frugal Meals For Families: Low on time and energy?
Don't fret! It happens to all of us. Save your takeout money and whip up something from the list below instead.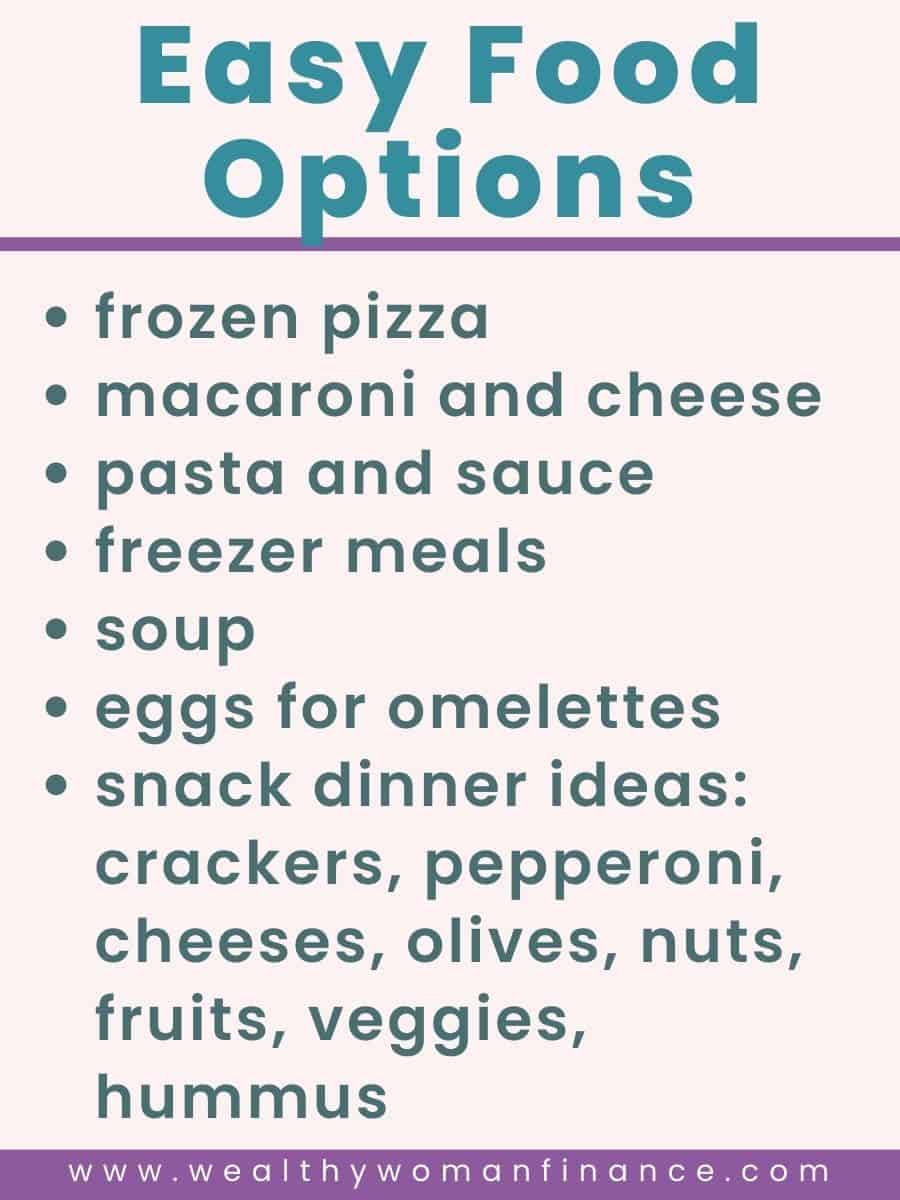 What's Next?
Grab a free printable monthly meal plan to help with meal planning this month! You'll be thanking yourself in a week when you're too tired to think about dinner planning.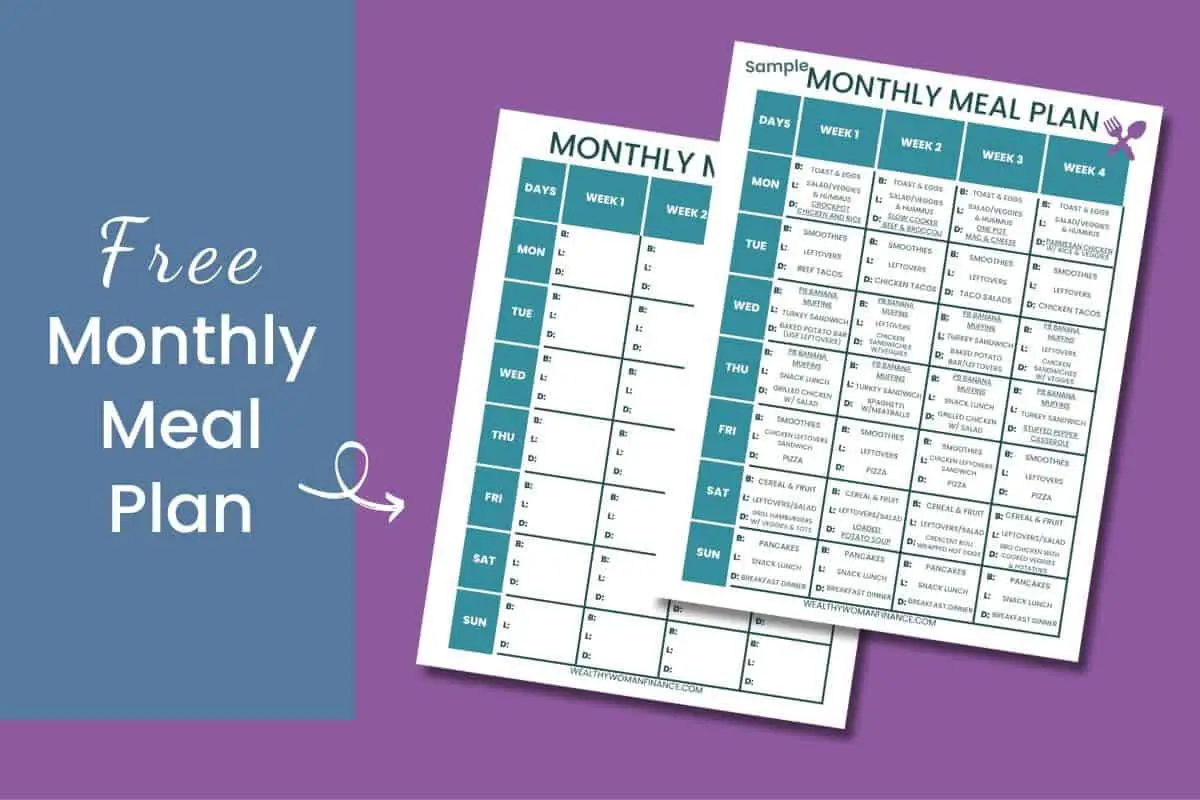 And check out these other articles too!
Top Frugal Meals For Families To Enjoy