50 Best Passive Income Ideas For Students in 2023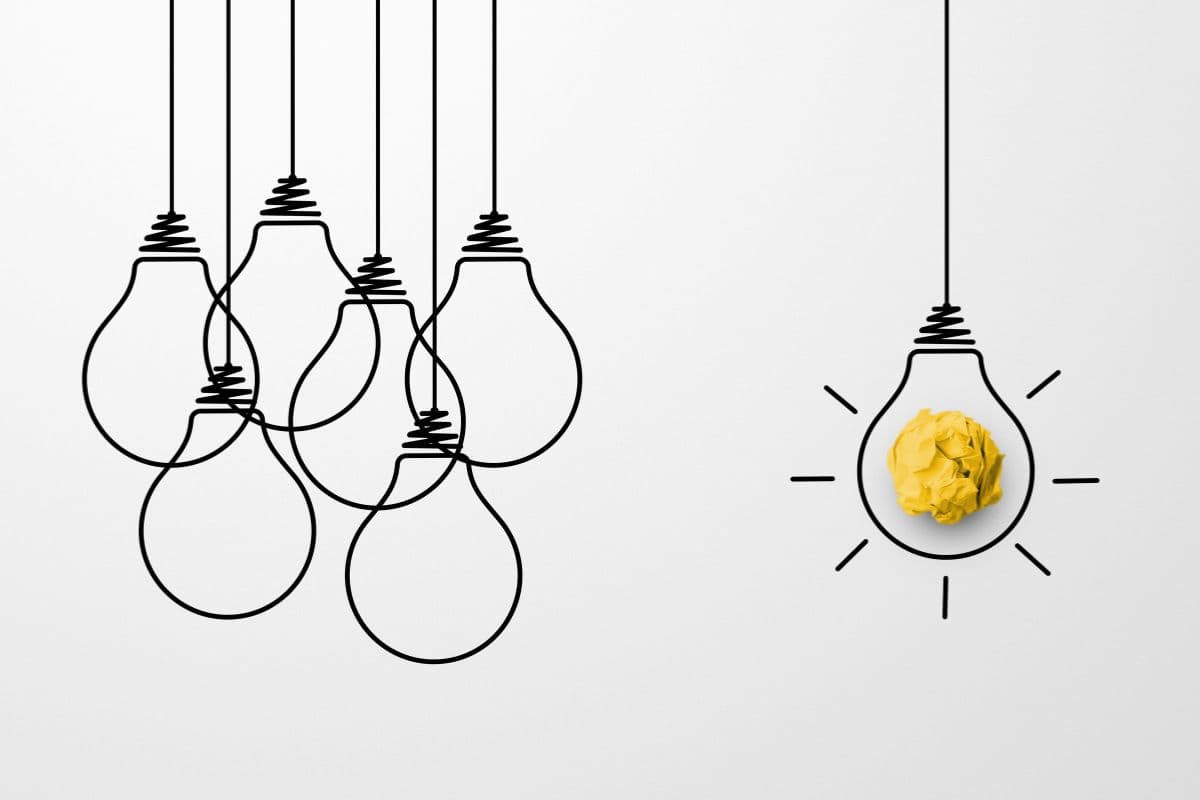 The average student borrows over $30,000 to pursue a bachelor's degree (Education Data Initiative). While you may borrow more or less, passive income ideas for students are wildly helpful.
Instead of eating ramen for years of your life, why not make enough money to live a little? Dig out of a student loan hole? Or give yourself an amazing sense of security as you embark on life?
These passive income ideas are specifically geared towards the needs and lifestyles of students. But first, learn what passive income is and why you should start one pronto.
What is Passive Income?
Unlike traditional part-time jobs, passive income streams require an initial setup, but then minimal time and effort after. This means you can earn money while studying, sleeping, or spending time with friends.
Benefits of Passive Income for Students
Here are even more great benefits for earning passive income: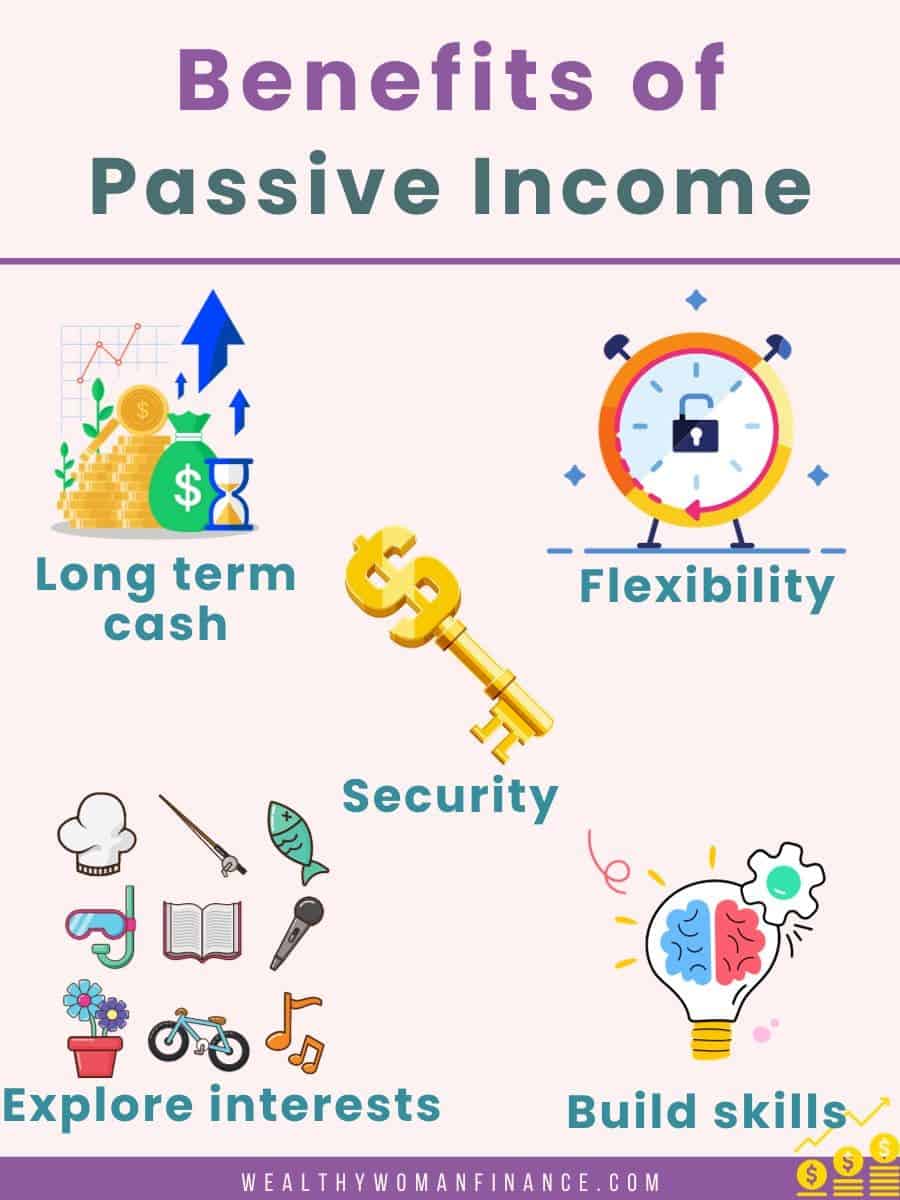 Flexible Schedule
Passive income streams allow students to earn money without committing to a specific work schedule (or even being present).
Generate Cash for YEARS
This is especially beneficial for college students who will need that financial stability after college. And hey, what a bonus going into your adult life with a side income!
Peace of Mind: Banish Stress
Having passive income streams gives you financial security. You don't have to fret about the economy, emergencies, or an unexpected job loss. And because you're not actively working for the money, it allows you more time to enjoy life.
With passive income, you can also create multiple streams and reduce your dependence on any one of them.
You Play to Your Strengths & Interests
Passive income provides an opportunity for students to explore their creativity and expand on the things they already love.
You Get Ahead of the Game – Early
Pursuing any passive income idea for students will give you confidence, knowledge, and experience. These translate over into every other area of life. It's always a win when you can build skills that are beneficial beyond your high school and college years.
The Sky's the Limit
Passive income streams often have the potential to grow over time. As you continue to build, it can lead to even greater earnings in the future.
Now, let's check out the list! Write down your favorite 3 passive income ideas for students as you read.
Low Effort Passive Income Ideas for Students
First, these ideas are practical and proven passive income for beginners. College and high school students can use them to generate side income without putting in a lot of effort later.
1. Rent out your car
Rent out your car to people who need it through car-sharing services like Turo or HyreCar. This can work exceptionally well in touristy spots and college towns.
2. Use your car to advertise
Get paid to wrap your car in advertising for a company.
3. Rent out Your belongings
Rent out tools, cameras, music equipment, bikes, electronics, or anything that has a specialized need.
Pro Tip: Being transparent about the item's condition with potential renters can lead to better reviews.
4. Rent or sell your textbooks
Rent or sell your textbooks to other students through services like BookScouter, BookFinder, or BookHolders.
5. Rent out your spare room
Rent out your spare room to peers or use Airbnb for a vacation rental platform.
6. Pet-sit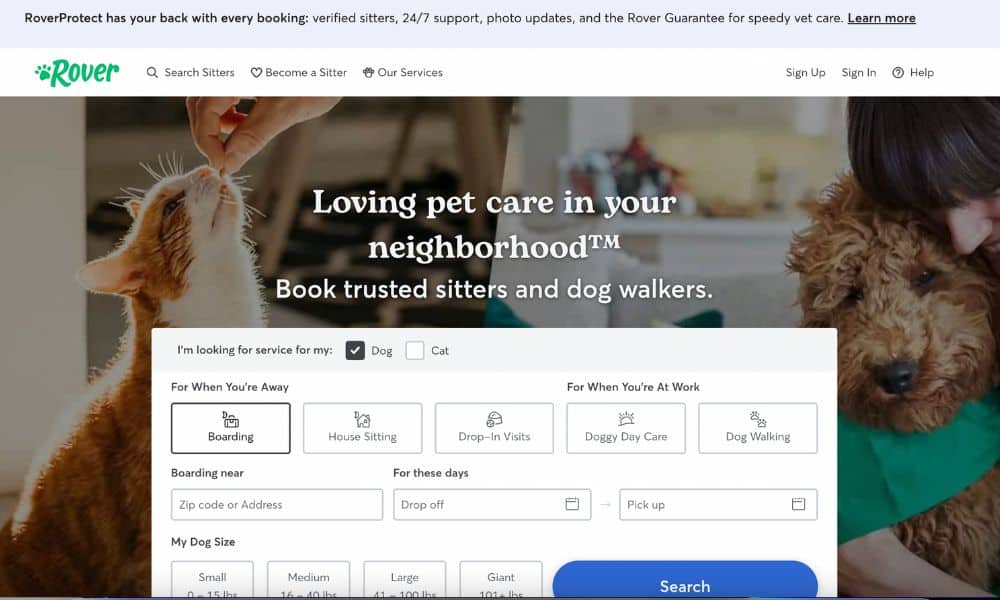 Pet-sit for people who are going out of town through platforms like Rover or Wag.
7. House-sit
House-sit for people going out of town and needing someone to watch their home and plants.
8. Sell Clothes & Items Through FB Marketplace
Rent or sell your clothes through platforms like nuuly.com.
To make selling more passive on FB Marketplace:
Be clear that the price is firm – no back-and-forth messaging
Have the buyer come to you or meet at a place you'll be at anyway
9. Open a high-yield savings account
Invest your money in a high-yield savings account or CD to earn interest on your savings.
10. Rent unused storage space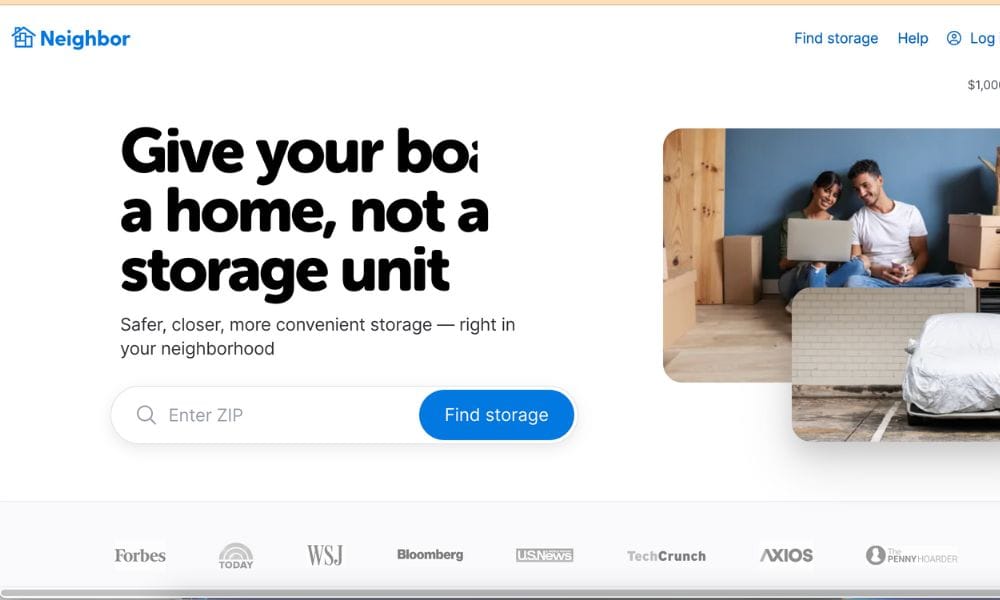 Rent out unused storage space in your home through services like Neighbor or StoreAtMyHouse.
11. Use a cashback credit card
No, this won't make you a millionaire. But it's a truly passive way to earn more on the things you spend on anyway. Why not get a cash bonus?
Online Passive Income Ideas For Students
Next, these student-friendly passive income streams are great for working from home and on a computer.
Note: As with most passive income ideas, it takes time to build a following, audience, or customers. Consistency is key to building your income!
12. Sell stock photos and videos to stock photo sites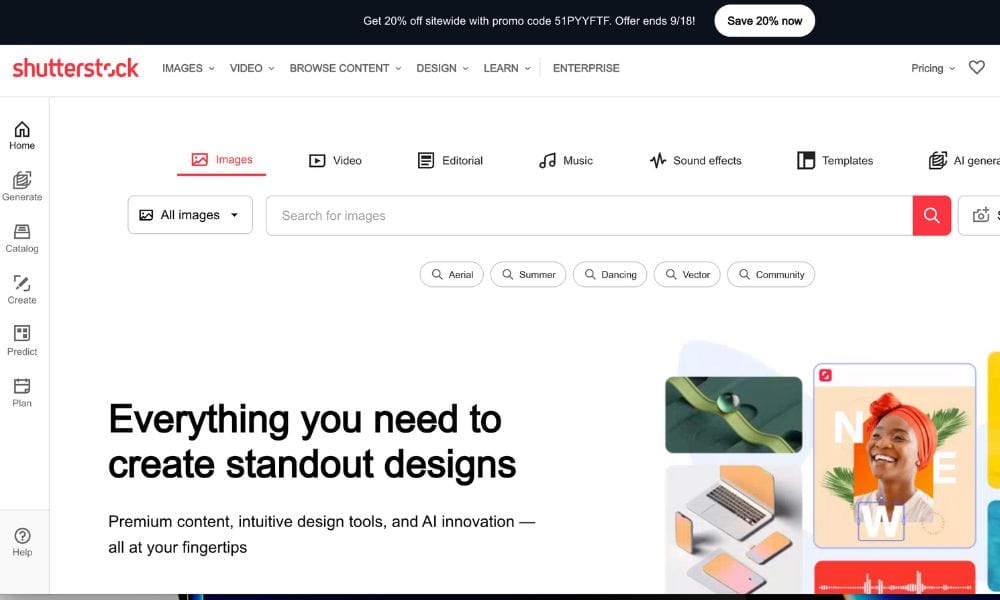 Sell your photos and videos to stock photo sites like Shutterstock, iStock, or Adobe Stock. Earn royalties each time they are downloaded.
13. Get Your Music Out There
If you have a talent for music production, license your compositions for use. Sell your work for use in TV shows, commercials, films, and podcasts.
To get started, upload your music to libraries like AudioJungle.
14. Sell print-on-demand products with your own designs
Create and sell print-on-demand products with your own designs through platforms like Redbubble or Teespring.
What is print-on-demand? It's a business model where products are produced only when an order is received. This makes your inventory and upfront costs cheaper. Plus, the supplier takes care of much of the orders.
It's especially great for apparel, accessories, and home decor.
15. Sell an online course
Create and sell an online course about a topic you're knowledgeable about on platforms like Udemy, Skillshare, or Teachable.
16. Sell printables and digital products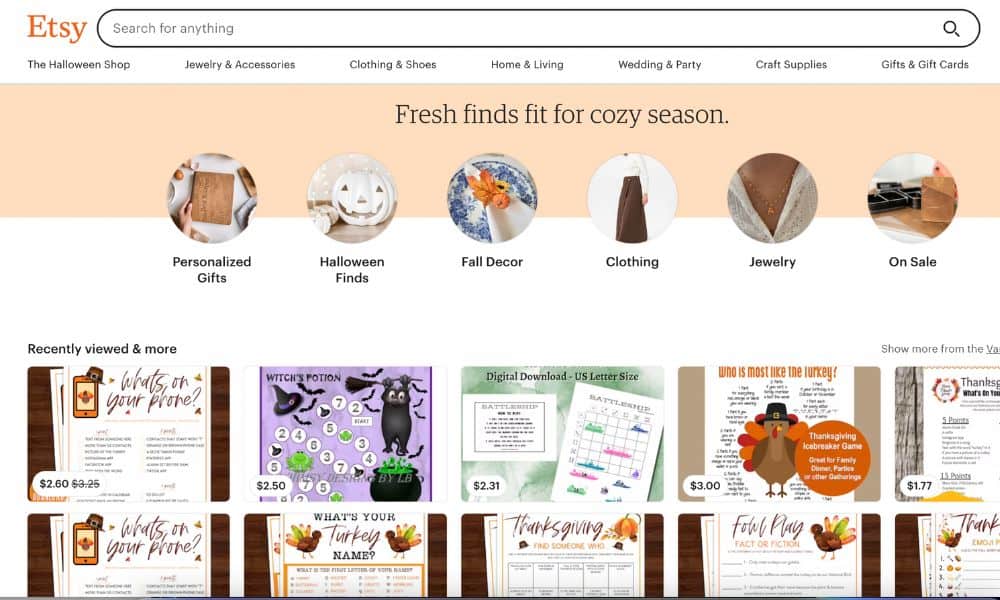 Create and sell printables or ebooks on platforms like Etsy. The great thing about digital products is that you make it once, and then it's hands-off. It sends automatically every time someone makes a purchase.
Related: How to Earn $300 Fast
17. Stream video games
Stream yourself playing video games on platforms like Twitch. Earn money through ads, donations, and sponsorships.
18. Sell design templates
If you love graphic design, sell your logo designs, business card templates, branding resources, fonts, and website themes.
When I started writing, I bought a set of design templates. It was money well spent for me (saved SO MUCH time!). And the designer only had to make the templates once, but sold hundreds.
19. Narrate an audiobook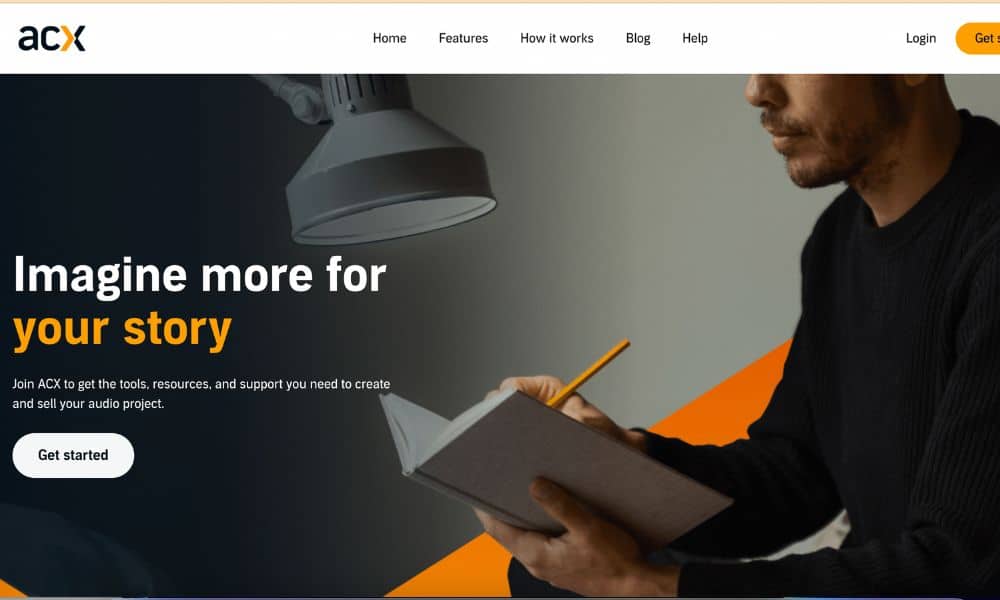 Narrate an audiobook for a royalty share through platforms like ACX.
20. Start a Blog
Create engaging content by sharing your expertise or passion with others. Once you attract a large, consistent audience, advertisers pay you revenue for running ads on your site.
Check out this article on how to start a blog >>
21. Affiliate Marketing With Social Media
Have you ever wondered how those Instagram influencers make money? It's mostly through affiliate marketing.
Influencers share what they're wearing or products they love and then earn a commission every time someone buys it. If you have a large following, you can join affiliate programs of products you genuinely love and then share links too.
22. Sell your notes
Do you take stellar notes? Sell your study notes to classmates or on online platforms like Stuvia or Nexus Notes.
23. E-books
If you have a story to tell or extensive knowledge of a subject, turn it into an e-book! Self-publish with platforms like Amazon Kindle Direct. They make it easy to get your book out there without the need for a traditional publisher.
24. Sponsored Ads on Podcasts
Podcasts can be monetized through sponsorships, ads, or selling merchandise. As your podcast grows, so too can your passive income.
25. YouTube Monetization
If creating video content sounds appealing to you, launch a YouTube channel. With enough of a following, you monetize your channel through ads, merchandise sales, sponsored content, and fan donations.
26. Create a no-code app
Do you have a grand idea for an app but no idea about coding? No problem!
Even beginners can make a mobile app with no-code tools in today's world. Platforms like Adalo, Appy Pie, or Bubble will get you started.
Apps make money through subscriptions, ads, and a pay-to-download business model.
27. Create and sell spreadsheets
If you are business-minded, create spreadsheets for budgeting, tracking expenses, calculating rental property formulas, and more. Sell your spreadsheets online!
Unique Passive Income Ideas For Young Adults
28. Start a vending machine business
Get into the vending machine business by buying and placing vending machines in high-traffic areas.
29. Rent your parking space
If you have a side job, internship, or you live in a hard-to-reach spot, rent out your parking space to others. Use word of mouth or go through parking space rental platforms like SpotHero.
30. Use cashback and coupon apps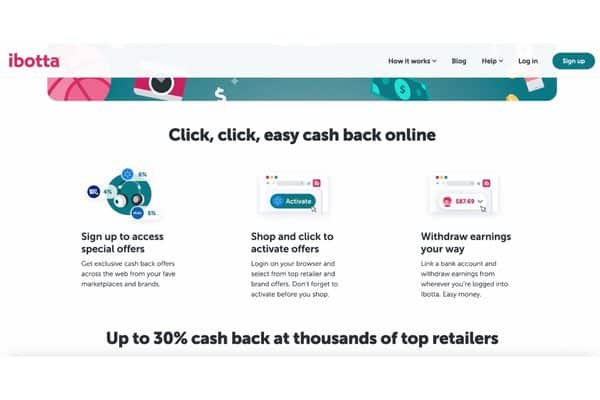 Cashback and coupon apps can help students earn money back on their purchases in stores and online. Try Ibotta.
31. Participate in market research
Participate in market research studies and get paid for your opinions through services like Survey Junkie.
32. Invent Something
As a creative student, you might be able to see an old problem in a new way. Come up with an innovative solution and then turn it into an invention. Secure a patent and you'll generate passive income for many years.
Note: Keep in mind that you'll need to invest time and money to protect your intellectual property and get your invention to the market.
33. Join a sleep study
Join a sleep study and get paid for your participation. You're going to sleep anyway!
34. Create and sell tutoring videos online
Who says you have to tutor in person?
If you know of a particular topic or course that students need help with, record a series of videos. They'll be grateful for betting understanding and you'll make continual money off of something you only have to make once.
35. Network/Multi-Level Marketing
Multi-level marketing can be both lucrative and passive.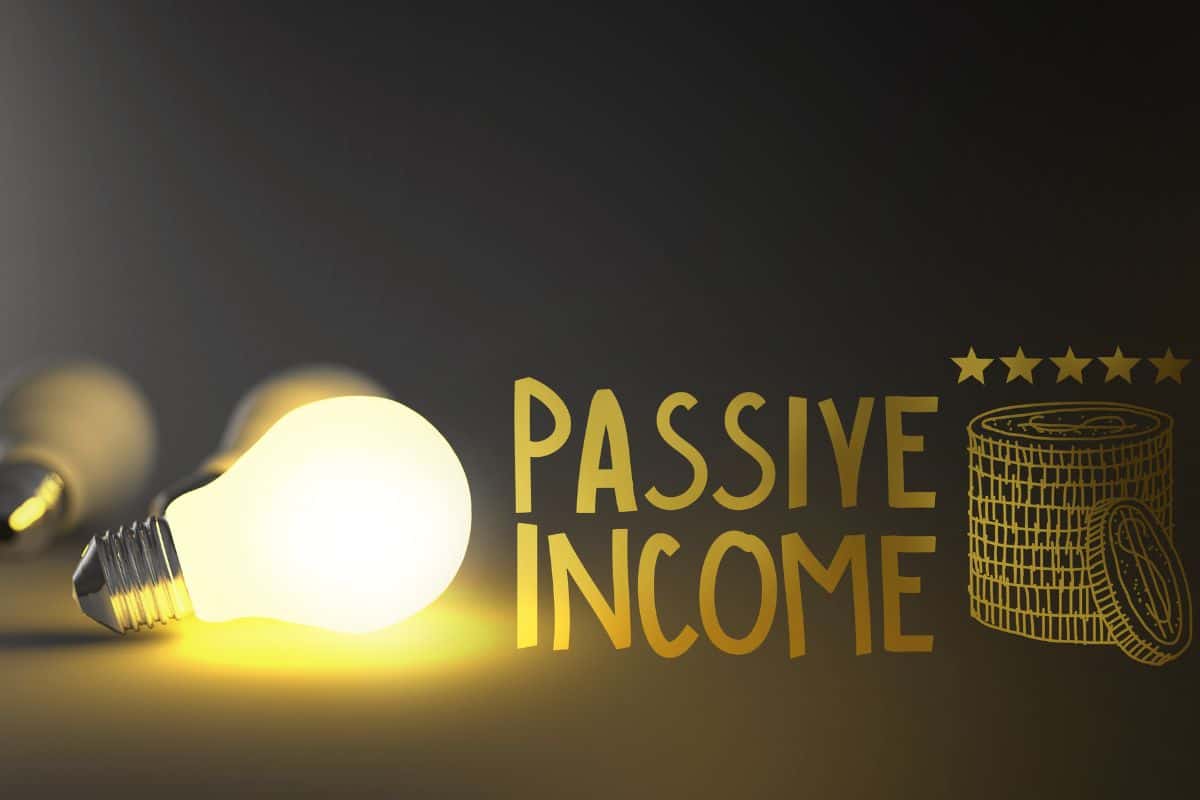 Companies such as:
Young Living Oils
Mary Kay
Pampered Chef
AdvoCare
are all multi-level marketing companies. But you can find many other opportunities near you as well. To make this passive, you build a team underneath you that sells. Once you have your own large team, you earn commissions from their sales without much work.
36. Sell your Artwork or Handmade Items
If you love doing art or making crafts as a hobby, sell them on the side! While this one is less passive, if you enjoy doing these things anyway, there's not much extra commitment.
37. Design and Sell T-Shirts
Come up with clever sayings, and then sell the shirts to others.
Note: Beware of copyright laws around logos and sports teams.
38. Sell Extra Produce From Your Garden
If you have a green thumb, and you know you've got more than you'll eat, sell to friends, neighbors, and family.
Related: Best Ways to Make $300 Fast
39. Participate in medical studies
Participate in medical studies and get paid for your time and participation. Often, these don't include much of your time as you live your life.
40. Utilize the Membership Model
The membership model is the reason that Netflix, Apple, and Disney make so much money! When someone only has to pay $9 a month for a service, it seems like no big deal.
If you have a product or service, you can also take advantage of this passive income model.
41. Pay Off Debt
*A Different Kind of Passive Income Idea for Students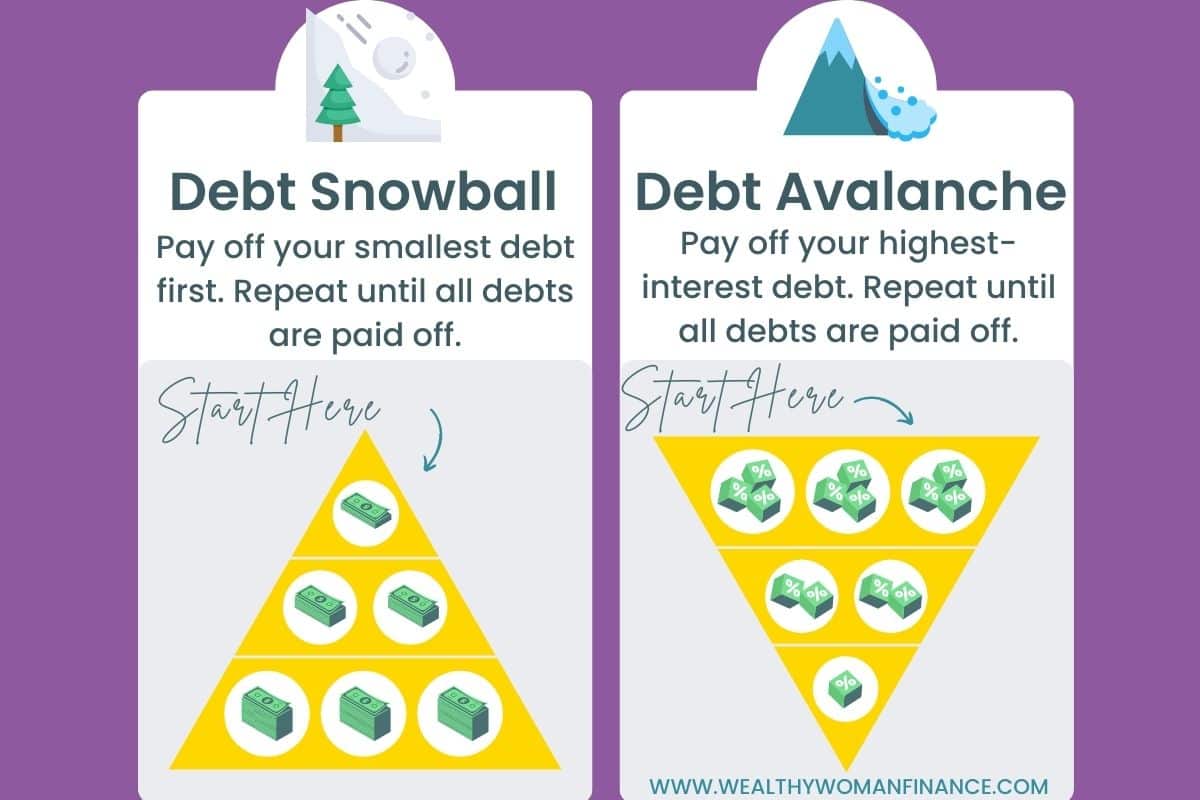 If you have a lot of debt, this is by far the most beneficial way to boost your bottom line.
Paying off your debts early gives you an automatic pay raise. This is passive because once it's paid off, you get that pay raise forever (without doing a thing).
Higher Risk Passive Income Ideas For Students
As a student, it's never too early to start building your investment portfolio.
But Be Aware: These investments come with risks like borrower default and plummeting market prices. But they also have potentially higher rewards. Educate yourself and make informed decisions when investing.
42. Invest in businesses
Invest your money in businesses through creative crowdfunding platforms like Kickstarter. Or go into peer-to-peer lending through Prosper or LendingClub. You'll be helping someone open their dream business while earning passive income on the interest of the loans.
43. Invest for Dividends
Invest your money in the stock market to earn dividends and capital gains. Low-cost mutual funds and ETFs are a great way to start, as they offer a diversified portfolio of stocks to invest in.
44. Invest in REIT or Real Estate
Invest your money in REITs to earn dividends from real estate investments. Or, if you have access to enough cash, invest in a rental property.
Get creative: buy a duplex, then live on one side and rent the other side out.
45. Buy and sell websites
Buy and sell websites for a profit on platforms like Flippa.
Related: Best Items to Resell For Profit
46. Try MicroInvesting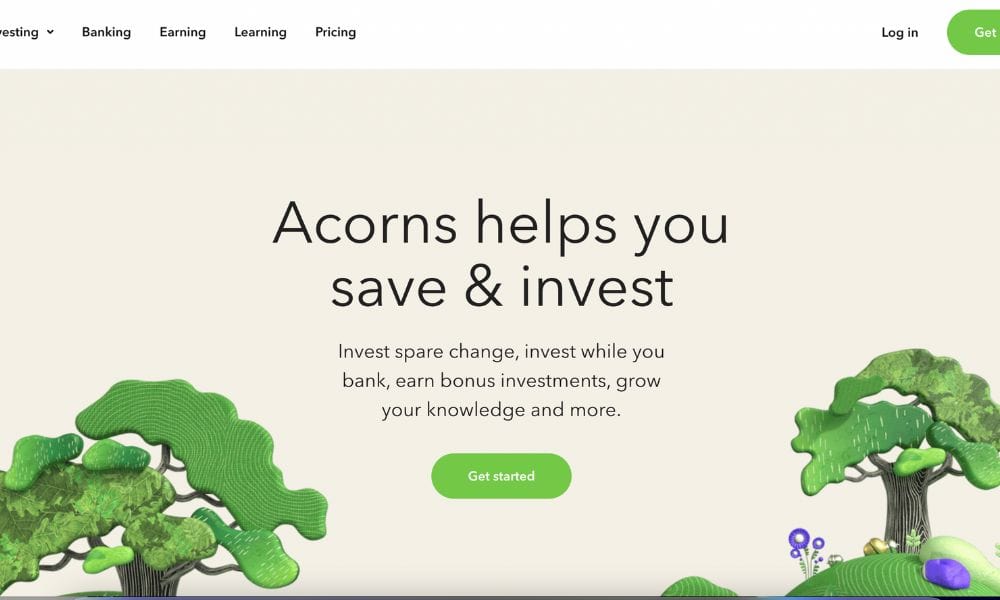 With micro-investing, you invest small amounts of money over time instead of one large investment. It is perfect for students. And micro-investing apps like Stash, Robinhood, and Acorns make this easy.
Related: Investing For Beginners: How To
47. Invest In Collectable Items
People pay big bucks to get their hands on sought-after items. Purchase collector books, coins, cards, comic books, albums, toys, and more. Then, sell them for a profit.
48. Get Into Robo-Investing
Robo investing is great because the investing platform does all the work for you. It allocates your money according to your needs and preferences.
You can participate in rob-investing through your bank or by signing up with an investment app.
49. Invest in cryptocurrency
Invest your money in cryptocurrency like Bitcoin or Ethereum and profit from price changes. Or participate in staking or mining to generate passive income.
However, remember that cryptocurrencies are highly volatile. So, understand your risks before starting.
50. Lend money to peers with interest
You could lend money to other students with a small interest fee upon repayment. But be sure to vet your borrowers, have a plan for if someone doesn't pay, and add in a margin of safety.
Cons With Students Passive Income Ideas
Despite the many amazing benefits, there are also challenges for beginners. It's best to go into your venture knowing what may come up.
You have to put in the work first: While these income streams are passive over time, many require a significant amount of time upfront.
You risk failure: Not every passive income stream will be an amazing fit. Some investments may lose money or never make a large income.
It's not completely hands-off: Passive income should not require constant work. But many streams still require maintenance, adjustments, or updates.
These are workable obstacles for sure, but it's critical to make a plan ahead of time and choose a passive income stream that works for you.
What's Next?
Looking for active income ideas too? Check out these great articles:
Source: Education Data Initiative