50 Ways: How to Make $500 Fast in 2023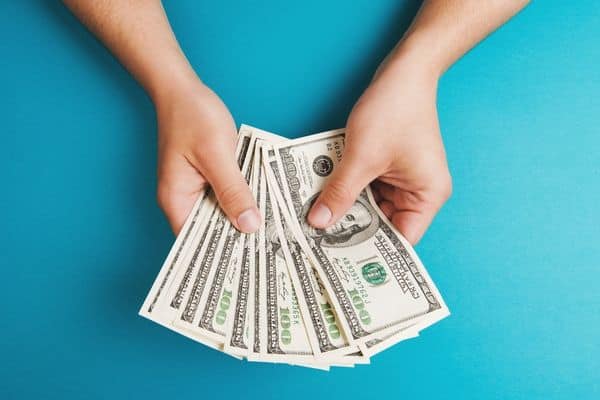 learn how to make 500 dollars Fast
When you have a big savings goal or your budget is tight, you need to find money quickly. So, if you're looking for how to make 500 dollars fast, this is the place to be!
You'll find 50 insightful ways to bump your income or boost your savings. And with this many options, you'll be smiling big in no time.
This post contains affiliate links, and we may earn a commission at no cost to you. See our disclaimer for more.
Now, some of the ideas will show you how to make 500 dollars fast in a day or week. For others, you'll need to do a combination of strategies together to get to your goal.
And at the end of each section, I'll highlight which jobs work best for the time period you have available.
ways to make $500 from home
First, these options will show you how to make $500 fast while enjoying the comfort of your own home.
1. try freelance work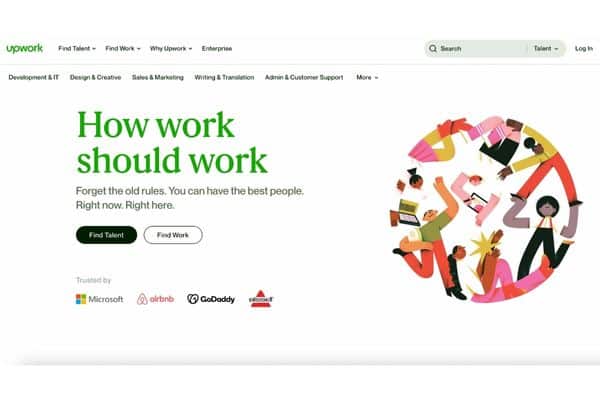 Sign up with websites Upwork and Fiverr to start freelancing for others. You can make money with writing, IT work, virtual assistant projects, design, sales, and many other projects. And you charge based on your skills and expertise.
There are 2.9M + reviews on the Upwork site alone, so you know this is a network of many.
2. sell your stuff on Facebook
Think about what you have that you don't need anymore. Are you drowning in baby outfits but your kids are grown? Do you have an old lawn mower that doesn't work well anymore? Try listing these things on Facebook!
3. Offer After School Care for working parents
If you live in a neighborhood, chances are you know parents who work. Often, these parents appreciate extra help with their kids. So, offer to watch their kids for a few hours after school for cash to help them out.
4. Rent out part of your home
Rent out your basement or a room in your home to someone you know. Or sign up to use your home as an Airbnb if you live in a location that attracts tourists and you're away for a time.
Neighbor.com will also allow you to rent out your space for someone to use as storage.
5. Have a garage sale
Declutter your home and make money at the same time!
On a nice Saturday in the spring or fall, have a yard sale. Often, you'll be able to pull in hundreds of dollars in a day or two of work.
If you have a lot of baby stuff, check out your local consignment store too!
6. Start an online business
Whether it's a blog, Youtube channel, kindle book, or your own printables, online business is booming. And perhaps it's time for you to take advantage. Before you start, consider these questions:
What are you interested in?
Do you like to write? Are you good in front of a camera? Do you make particular items?
How can you turn your hobby into an online business?
*Note: this is a long-term strategy. You probably won't make $500 in a matter of days. BUT you can build this up to consistently make money for years.
7. Teach English Online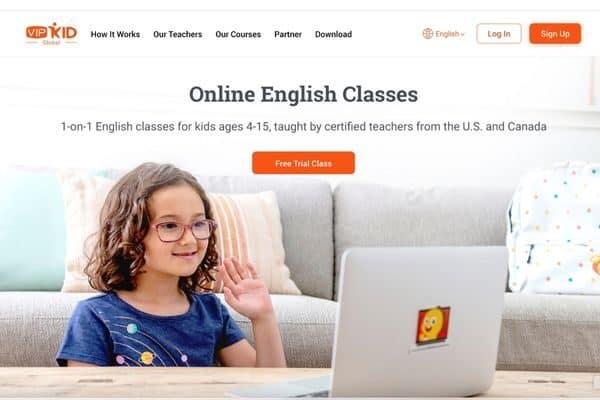 For several years I worked for VIPKID, a company that connects American teachers to Chinese kids learning English. The experience was remarkable. My students were amazing, and I learned so much about Chinese culture.
The company is now global! Here are some great things to note:
the curriculum is set for you (you do NOT have to create your lessons)
you need a good computer, internet connection, and headset
you need to have a college degree and teach a mock class before starting with students
8. How to Make 500 dollars fast: fix & Flip items
My husband is handy, and he loves working on small engines. This comes in handy as a side hustle when he wants fast cash. He'll get mowers for free or cheap, fix them up, and sell them again. The same thing can be done with furniture and all kinds of other things.
9. Rent out your car
When my husband and I traveled to California last year, we had an incredible day driving up the coast. But instead of officially renting a car, we used Turo.com. This allowed us to rent a car directly from a local resident.
Not surprisingly, that gentleman told us he makes good money just renting his car out on the weekends.
10. make and sell crafts
Are you crafty? Make jewelry, hair bows, decor, or custom outfits and sell them! Etsyy and Ebay are great places to start. You can also set up booths at fairs and seasonal festivals.
11. Shop Around For Car Insurance
When was the last time you checked to see if your car insurance was a competitive rate?
A recent Forbes article states that 58% of people feel they overpay for auto insurance. That statistic is staggering. And can be easily remedied by hopping over to EverQuote and comparing your auto insurance with others.
12. Call & Negotiate Your Other Bills Too
Now that you've knocked off the big one (car insurance), let's keep going! Call your internet company and see if you can knock down your bill. We've done this many times in the past. Next, try your phone bill. The great thing about lowering these rates is that you reap the benefits for months to come!
After, brainstorm ways to save money through your other utilities too.
Out & about side hustles to make cash fast
Next, these ideas are great for how to get $500 fast while being around people and out in your community.
13. Tutor
After I quit teaching, I made a sturdy side income by tutoring middle and high school students. I loved seeing these kids thrive and I was able to charge $50 an hour in the affluent area that I taught.
If you're good in a particular subject (or a former teacher), you could also set up an online tutoring business or consider subbing a few times a week.
14. Become an Instacart shopper
Post-pandemic, this is a service that's popular and unlikely to fade. Which makes it a great side income opportunity!
According to MoneyLion, Instacart shoppers make $5 to $10 per delivery, and an average of $17 per hour including tips. Get started here >>
15. Become an Uber or Lyft Driver
Do you live near an airport or a busy city? Drivers are in demand!
In fact, the last few times I've traveled have been with Uber drivers. And we've been very impressed. Some drivers were part-time while others were full-time. But they all seemed happy to be making good money on the side. Get started here >>
16. Pick Up a local part-time job
Marshalls, Target, Walmart, and other retailers are constantly hiring. And you can pick up extra hours around the holiday season. (Delivery drivers are also needed during the busy buying time.)
17. Do handyman and remodeling work
Not everyone knows how to remodel their bathroom or drywall their basement. If you do, make some great side income helping others out.
18. do small assistant tasks: how to make $500 fast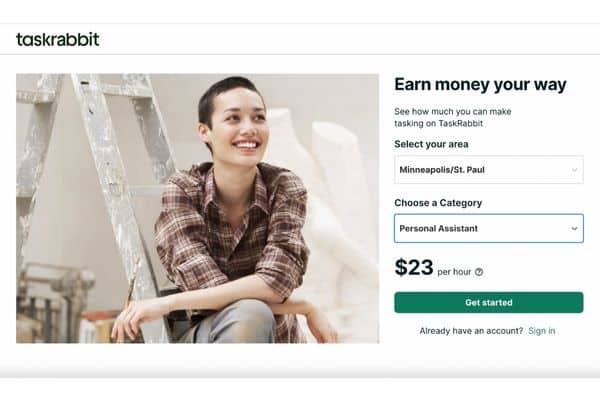 You can find a variety of small tasks through Gigwalk or TaskRabbit. Do anything from assembling furniture to errands to yard work with these versatile websites.
At TaskRabbit, enter your location and job, and they'll tell you how much you'll make per hour.
19. pick up overtime
Sometimes you need to keep it simple. And adding more work to the job you already have is the easiest way to earn your extra cash. Pick up an extra shift or two and you'll find your $500 quickly.
20. Go treasure hunting
Do you enjoy hunting for a good deal? Visit thrift stores, estate sells, and garage sales to see what treasures you can find. Then, sell them for more. It's similar to "flipping" but you're not fixing anything up. Instead, you're buying low and selling high.
21. Sell Your books
While this probably won't get you $500 on its own, it will get you closer to your goal! Amazon trade-in is a great place to start. Check locally too! We have a Half Price Books store that pays you for your used books.
22. Coach / teach a sport
If you love kids, consider picking up extra cash by coaching a sport you love or an academic hobby for kids. I've known many people who've picked up seasonal cash by coaching club sports with teenagers.
Picking up overtime or an extra part time job will the easiest route for how to make 500 dollars fast.
Tutoring, Instacart shopping, and becoming a driver may take weeks depending on how much work you're able to pick up.
Coaching is often a more long-term gig. And selling your books or treasure hunting won't get you $500 in days, unless you have a high inventory or valuable item. It may be best to combine these with other strategies.
Unique Ways for how to Earn $500 Fast
Next, these strategies help you think outside the box. They show you that learning how to make $500 fast doesn't have to be boring.
23. Use Your Receipts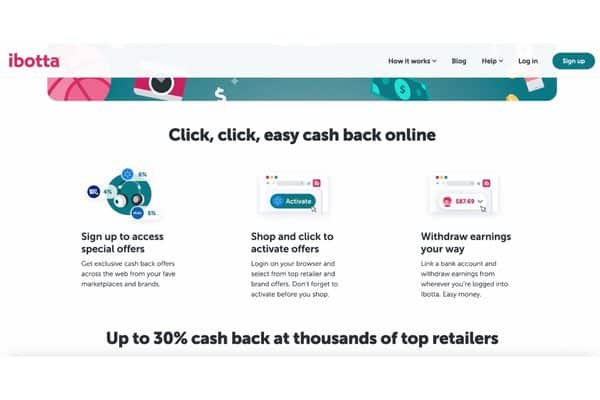 Sites like Ibotta & Fetch pay you for the shopping you do anyways!
After your purchases, take a photo of your receipts and turn them in. These sites will give you cash for the items that match their list.
24. Use Your credit card rewards
It's money you already have. But have you forgotten about it?!
First, if you don't have a credit card that gives you cashback or gift cards, you should. This one is great because it gives you cash back regardless of what you buy.
Unfortunately, if you're like me, you let those rewards pile up while you forget about them! Now's the time to see what you have and use them!
Pro Tip How to Make 500 dollars Fast: Open a new credit card or bank account that has a bonus attached! Just know that you may not get the money for a month or two. 
25. Rent out your RV
Do you have an RV you can only use part of the time? Rent your RV out to friends and family, or go with a website like RVezy.com. The site has 150,000+ reviews.
26. Online Transcription
YouTubers and other business owners will pay good money to have their videos transcribed accurately. So, consider Rev.com and earn side money through online transcription. Through this job you create your own schedule, get paid weekly, and choose the projects you want.
27. Get paid to lose weight
Get healthy and get paid at the same time. Talk about a win-win!
One lady won almost $3,000 when she lost 81 pounds! Here's how it works:
Enter a bet on Healthy Wage.
If you stay on track and lose the weight, you win your prize.
Looking to create good healthy habits in general? The Evidation App works in a similar fashion. It will connect to your devices and gives you points for good health habits. Everything from sleep to steps and more. Once you earn enough points, you can convert them to cash or give them to charity.
28. Donate plasma
Some would consider it old school, but plasma is still needed! According to money.com, donating plasma will snag you around $50 to $75 per appointment.
This article can help you get started >>
29. See if you have unclaimed money
Start by searching with your state's unclaimed property office. Then, move on to a multi-state database.
You can extend your search for tax refunds, pensions, life insurance, and more through the US government here.
30. Get free stock from robinhood
Investing is a great way to grow your money passively. And Robinhood makes it easy. They even pay for the first stock for you. If you've been wanting to get into the stock market, this is a fun way to start!
*Note: Investors should consider their investment objectives and risks carefully before investing.
31. Get Cashback While you shop
Use Rakuten for the things you already pay for and get cash back! It's especially useful if you use it for things like flights and rental cars.
Right now, Rakuten is offering a $10 welcome bonus when you spend $25. And many stores offer up to %10 cashback!
32. Earn Money Online
Online surveys are a great way to make money if you're home. No one can beat the ease and convenience of watching videos, playing games, and taking surveys. However, you won't make $500 as fast as you would with another pursuit. So keep that in mind.
Here's a list of places to earn money online for these things:
33. Sell your photography: How to Make 500 dollars fast
If you love photography, consider making money off of your pictures! Sell your photos through Foap or Shutterstock and you'll have a great side income in no time. PLUS do what you love!
Unclaimed money, credit card rewards, plasma, and account bonuses are your quickest money finds in this section.
Online transcription and renting out your RV can can help you make the money in weeks.
Making money with surveys and videos, photography, and cashback apps will take longer, and you may want to try them with other strategies for quicker results.
*Prevent the need to have fast cash by saving ahead of time! Try this free 52 week savings challenge printable!
How to Make $500 Fast As a Teenager or kid
My oldest child has been hounding me about how he can make money to buy a computer. He knows a lemonade stand isn't going to cut it. So, if you have a kid like mine, check out these great ways for how to earn $500 fast as a kid.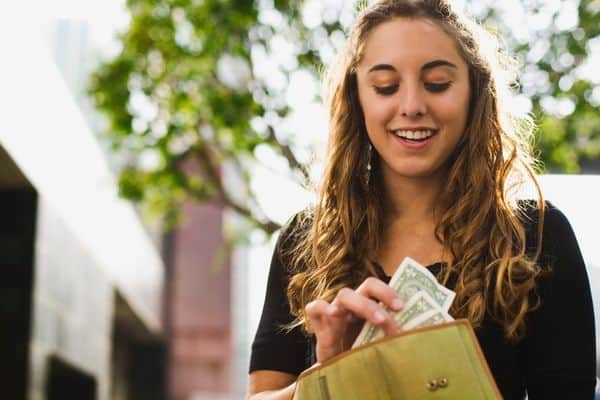 34. mow lawns
Create your own lawn care business and take care of the yards in the neighborhood. If you ask, you'd be surprised how many people would say yes.
35. Take Care of Pets
People often need help with their pets. Offer to walk or bathe them. Or, if you know the owner will be out of town, pet sit and take care of their animals for them.
36. Do extra chores
This one is unlikely to make you $500 in a day. But if you're low on options, it's reliable.
Ask mom or dad for extra projects around the house for ways to earn cash. When I was a kid, I cleaned my dad's office for extra spending cash once a month.
37. Babysit
I greatly appreciate and pay my babysitters well. (I have three kids). So I know that babysitting can be an extremely lucrative way to bring in cash if you do it often.
38. Monetize Your Hobby
What do you love to do in your free time?
Live stream your video gaming on Twitch, sell drawings online, or open an Etsy shop (have your parents help) and sell something you make.
39. Sell your Old stuff
Are you still hanging on to old toys you don't play with anymore? What about clothes? Talk to mom or dad about selling these gently used items and using the cash for your goal instead.
40. How to make 500 dollar fast: wash cars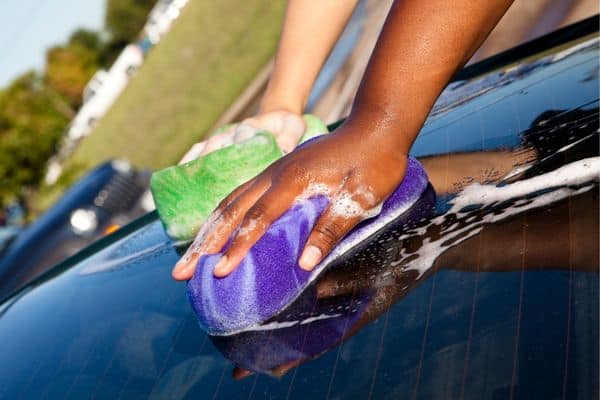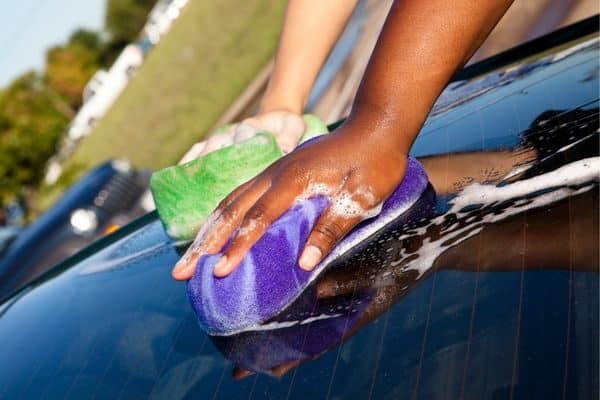 Offer to wash the neighbor's car for a price. Then, branch out and see how many you can do in a day.
41. get a part time job
For steady income, you can't beat a part-time job at a store or restaurant. Chick fil A has an excellent reputation for employment. You can also try ice cream shops, grocery stores, car washes, and restaurants.
42. Work As a camp counselor
In 2016, The American Camp Association released a survey stating that the medium wage for a seasonal camp counselor was $240 a week. Summer day camp counselors earned a bit more at $330 a week.
They also note that pay varies widely by area of the country and that camps also pay for living expenses (which counselors don't usually pay for while in residence).
43. Clean someone's house
While this isn't the most glamorous job, it's one that pays. And can pay well.
44. referee or umpire
Are you knowledgeable about a particular sport? Make money from what you know! In many places, sports organizations run year-round and are constantly looking for help.
45. Deliver food with door dash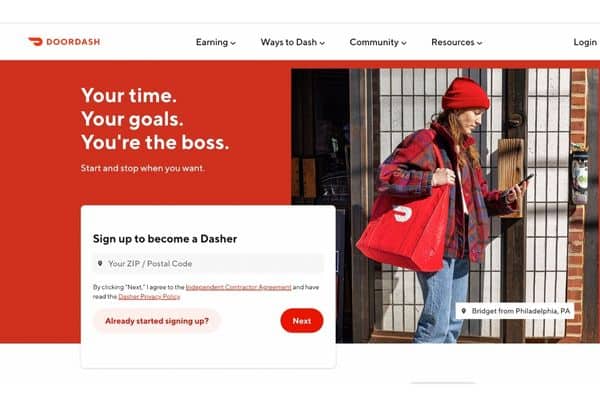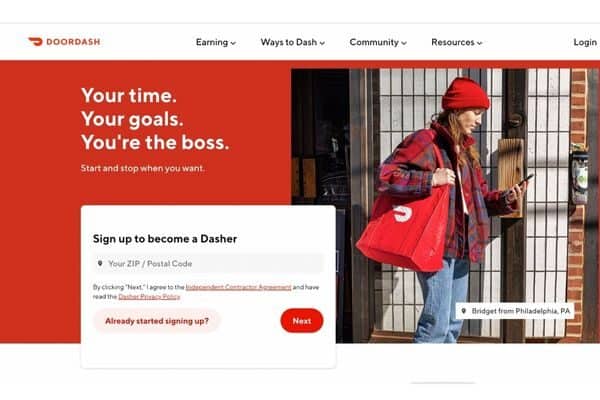 If you have a car, drive around delivering food. With Door Dash, you earn a base pay, then can add on tips and special promotions. They even have a nifty app that keeps track of your earnings.
46. use poshmark to sell your clothes
If you have nice clothes sitting in your closet, check out Poshmark. It's a fashion marketplace where you can get more for your name brand stuff like Nike, Coach, and other quality brands.
47. Become a lifeguard
In the summer, lifeguards make good money and get to spend their time outside among other teens. Plus, with a lifeguard certification, you could earn additional income by also teaching swim lessons.
48. Teach lessons or tutor
Next, help a young kid with something you're strong in. Teach a foreign language, musical instrument, or basic math facts. Use a skill you're passionate about to help others and generate cash at the same time.
49. assist small business owners
Small business owners are often swamped with work. So, see if one you know needs help with filing, phone calls, emails, or other administrative work. I've personally known several teens make a good income by doing this.
50. Do seasonal work
To make money quickly, pay attention to the season changes. In the winter, set up Christmas lights or shovel driveways. In the spring, see if the local amusement park is hiring. And in the fall, rake leaves or work in a pumpkin patch. While these jobs won't last all year, they're often very lucrative for the short time they're open.
*Older kids still looking for ideas? Check out the other sections in this article too! Many apply to all ages!
When the timing is right, seasonal work can make more money in less time. Help out your neighborhood by offering leaf raking, snow shoveling, or other services. Umpire and lifeguard when the opportunities arises.
Babysitting will take a little longer, and will depend on how much you do it. For teens, you'll make the most money long-term working a steady part-time job on the weekends and evenings. 
Becoming a camp counselor, extra chores, and monetizing a hobby might take time. Though, you can factor in doing things you love as part of the equation when it comes to making money.
What to do with your 500 dollars
Now, perhaps you need that cash for an emergency or you're saving for something special. Here are other great ways to use your newfound money:
Put it towards a special vacation
Give your retirement fund a boost
Set it aside to help your child with college
Pad your emergency fund so that you won't have to scramble to pay for something in the future
*Find more important things to save up for here >>
To Consider With How to Make $500 Fast
Now, that's an extensive list! When you need to know how to make $500 fast, there are many options. You just have to find one that works for you.
More Wealthy Woman posts you'll love…
how to make 500 dollars fast for adults & teens (2023)