50 Best Businesses for Moms in 2023 (Profitable At Home Ideas)
What business idea is best for a mother?
As a mom, making money while balancing family life is a unique challenge. On top of this, many moms feel conflicted about their working decisions.
That's why, we have the best list of businesses for moms. They make the cut because they are flexible, many are from home, and you can make as little or as much money as you want, depending on your time and commitment.
I've seen many moms make money from these business ideas. Plus, starting my own business after giving birth to my third child was the best professional decision I've made. It can be done!
This post contains affiliate links, and we may earn a commission at no cost to you. See our disclaimer for more.
Service Home Businesses For Moms To Start
First, these businesses for moms provide a service. They also give great ideas for specific skills to learn, many of which transfer to more than one job.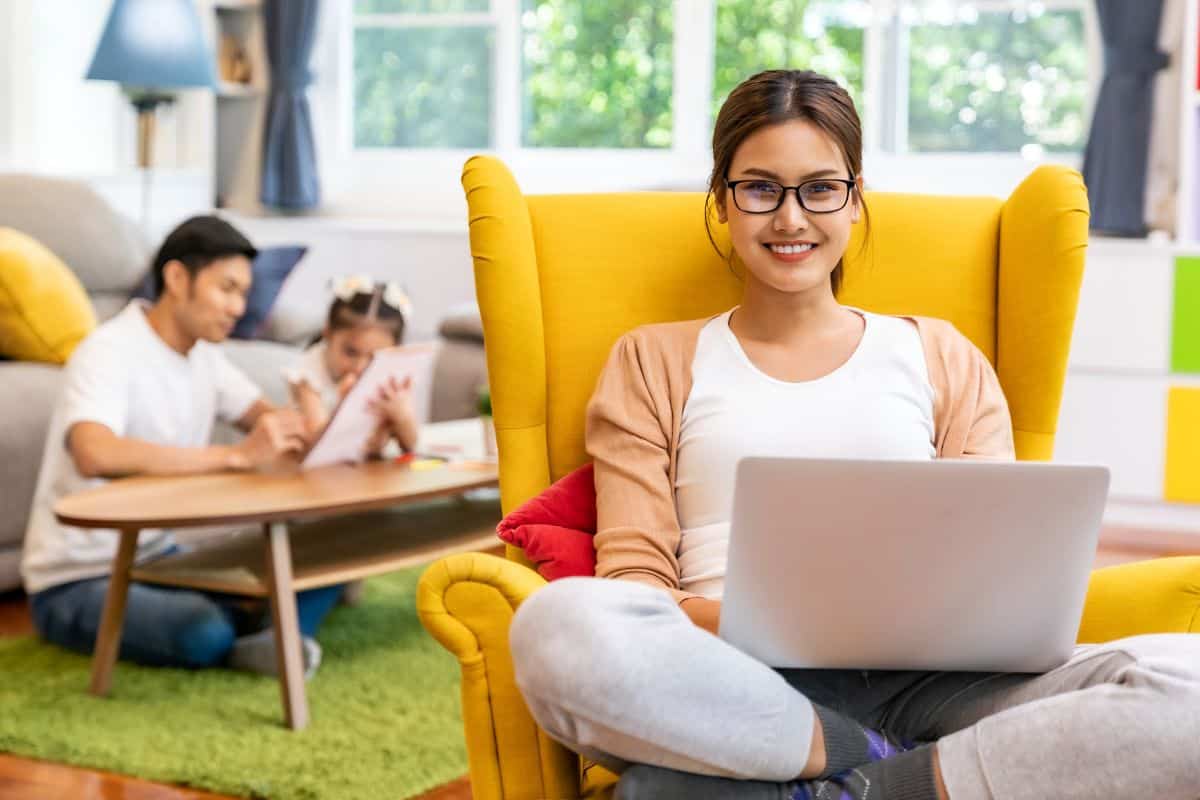 1. Transcriptor
Work with Go Transcript or TranscribeMe sites to put audio into writing.
2. Grant Writer
Help businesses get grant money that allows them to expand much faster.
3. Freelance Graphic Designer
Put your computer design skills into action by helping others gain a sleek website, beautiful social media graphics, or better-looking digital products.
4. Virtual Assistant
This remote job provides administrative or technical assistance to others from home.
Many of a virtual assistant's tasks include data entry, social media management, bookkeeping, online research, email management, and scheduling.
5. Proofreader
Help writers and business owners by editing and turning first drafts into final drafts.
6. Freelance Writer
Many small and large online businesses are looking for copywriting for advertisements, blog writing, social media content, ghostwriting for books or e-books, and editing.
7. Consulting Businesses For Moms
Use your skills and knowledge to consult with others or even start your own consulting business. Whether you have engineering experience or editor experience, you can turn what you know into helping others through a side gig.
8. Write Online Courses
Learning has largely moved online, and there's high demand for people who are looking to learn specific skills. Find out what others are looking for and create an online course based on your expertise.
9. Web Designer
There are 1.13 billion websites on the world wide web (PC World). You can make a big impact by helping site owners make their sites beautiful and user-friendly.
10. Read Audiobooks
Audiobooks are becoming more popular each year. Team up with a site and read books for others to enjoy. Learn more here.
11. Create or Edit Podcasts
Help someone edit their podcast or create your own for others to listen to. Once your podcast becomes big enough, you can highlight sponsors within your podcast to earn an income.
12. Social Media Manager
In today's world, a social media presence is essential for a business. That means that there's high demand for social media management. Help a small or big business gain exposure to different audiences.
13. Event Planner/Coordinator
Assist individuals and businesses by coordinating events seamlessly. You will do venue selection and booking, budgeting and timeline management, on-site coordination, event design, and theme planning.
Often, people are looking for event coordinators for:
birthdays
cooperate events
anniversary parties, weddings
14. Wedding Planner/Bridal Consultant
Become the go-to person for weddings by gaining knowledge about specific wedding venues and vendors in your area. Customers will be attracted by how much easier you make their wedding day experience.
I was once paid by an acquaintance to help her do things on her wedding day that needed to be done. I kept the photographer on time with different group shots, got gifts to the venue and hotel, passed out party favors, etc.
15. Travel Agent
Help others plan their dream vacations by learning about different locations, gaining experience with management venues and clients, and more.
16. Interior Designer
Do you have a knack for home design or interior decorating? Use it to help others bring the rooms in their home to life.
17. Parenting Coach: Businesses For Moms
Or become a coach for something you know a lot about (nutrition, career, life). This type of job is great for someone who is looking to help others in a very specific area.
18. Real Estate Agent
Real estate agents have flexible hours (nights and weekends). It can also be a very lucrative business if you build your skills, network, and expertise.
19. Tutor Online
Join an online platform or build your own business online. While you can still go to students' homes to tutor, technology has made it easier than ever to tutor from your computer as well.
20. Teach Music Lessons Online And/or In Your Own Home
Someone in our neighborhood teaches voice lessons to several students online.
21. Teach English Online
With English being the business language of the world, many different countries are looking for native speakers to help teach it online.
When my kids were very small, I earned a part-time income tutoring through VIPKid. I loved interacting with the kids on this English learning platform, and I was able to set up my own hours.
22. Personal Trainer
Personal trainers make their own schedules and handle building their own clientele. You can also teach workouts in-home, online, or give out tips online.
23. Instacart Shopper
The pandemic made this one of the more popular and flexible businesses for moms.
A mom friend did this for several years. Her husband worked difficult hours and this was perfect for being flexible while earning side income for the family.
24. Organize and Declutter For Others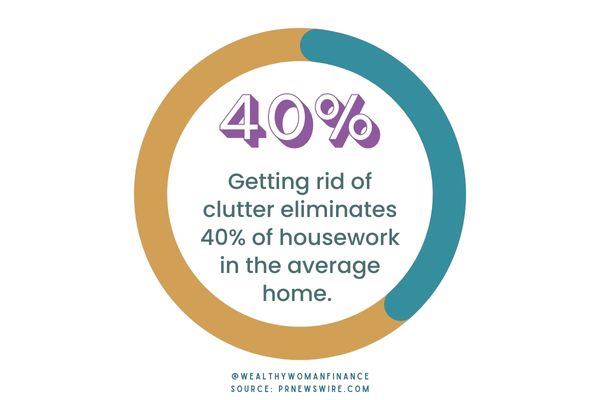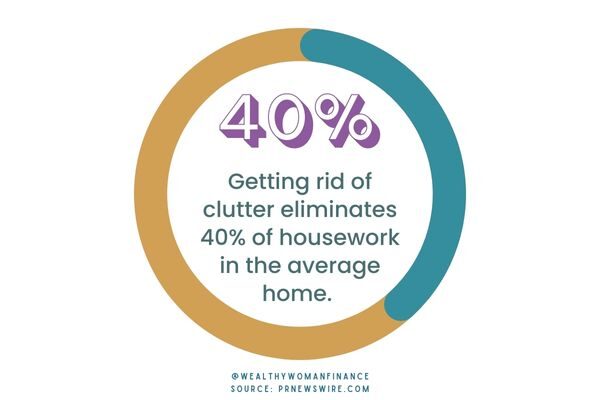 With so many people overwhelmed by their clutter, you could make great money offering to help others in this way.
25. Personal Shopper
This could be for wardrobe, groceries, or anything that your customer needs. I hate shopping, and I know there are others that feel the same way, so this could be a great job idea!
26. Personal Stylist
This is similar to a personal shopper, but you are doing the styling for someone. If you are a pro at fashion and helping others feel confident in what they're wearing, this is perfect for you.
Top Product & Craft Businesses For Moms
These business ideas for moms sell products, though in many cases you can still create your products at home.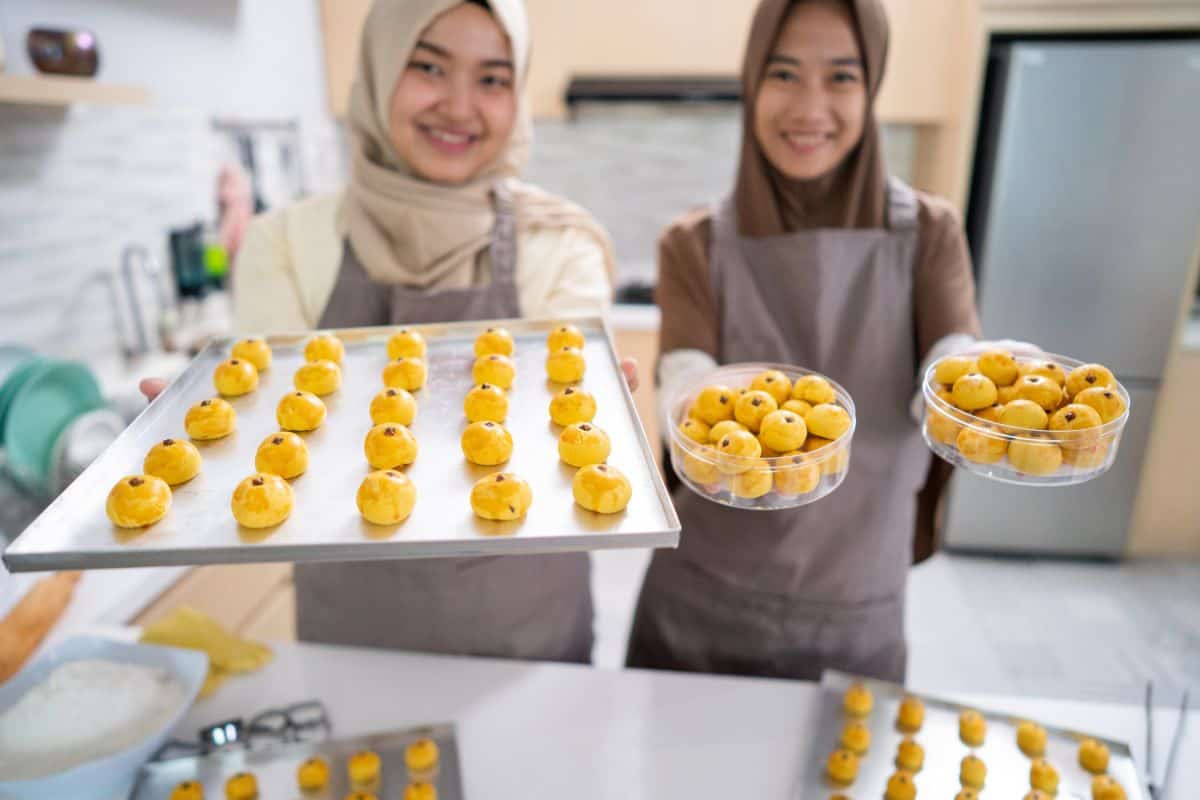 27. Bake And Sell Cookies Or Cake
Depending on what you do, you may need a special license to sell food from your own home. And be sure to follow the necessary health and safety regulations for food preparation.
A mom in our neighborhood sells the cutest cookie kits for birthdays and holidays!
28. Personal chef
Do you love to cook? Go into homes or intimate dinner parties to prepare dinner.
Here's more on how to become a personal chef >>
29. Meal plan and Prep
Create a menu and prep food for others. You will be taking a big task off of someone's hands.
Try using this free monthly meal planner as a base to start.
30. Catering
Businesses and organizations are always looking for tasty and easy food options for their events. Become the go-to caterer in your area by using your skills.
31. Professional Photographer
If you have a passion for photography, use it to bring joyous memories to local families, married couples, and more.
The photographer that takes our yearly family photos is a mom that does 5-minute photos. She sets her schedule months in advance and spends one hour a week taking photos. Then she edits and emails the best images for us to print.
32. Print T-shirts (Businesses For Moms)
It's summer as I write this, and I just bought a shirt that says "Mamacita wants a margarita."
Custom t-shirts with fun or inspirational sayings can be hugely popular! Just be aware of copywriting laws.
Someone in our neighborhood prints names on the back of kids' jerseys for a small fee.
33. Seamstress/Alterations
Do you have a knack for sewing? Create a business using your skills by tailoring and altering clothes for others.
34. E-Commerce Store (Craft Business Ideas)
Sell homemade items on Etsy or cater to customer interests on Amazon or eBay.
You need to have a unique style and be able to produce high-quality items consistently for handmade crafts or artwork.
35. Sell digital products
Produce printables and sell them on Etsy. Make anything from reward charts to inspirational posters to planners.
36. Refinish Furniture
This business for moms is perfect if you love working with your hands or seeing older items transformed into something new. Purchase furniture, paint or refinish, and then sell them for much more.
37. Blog (Businesses For Moms)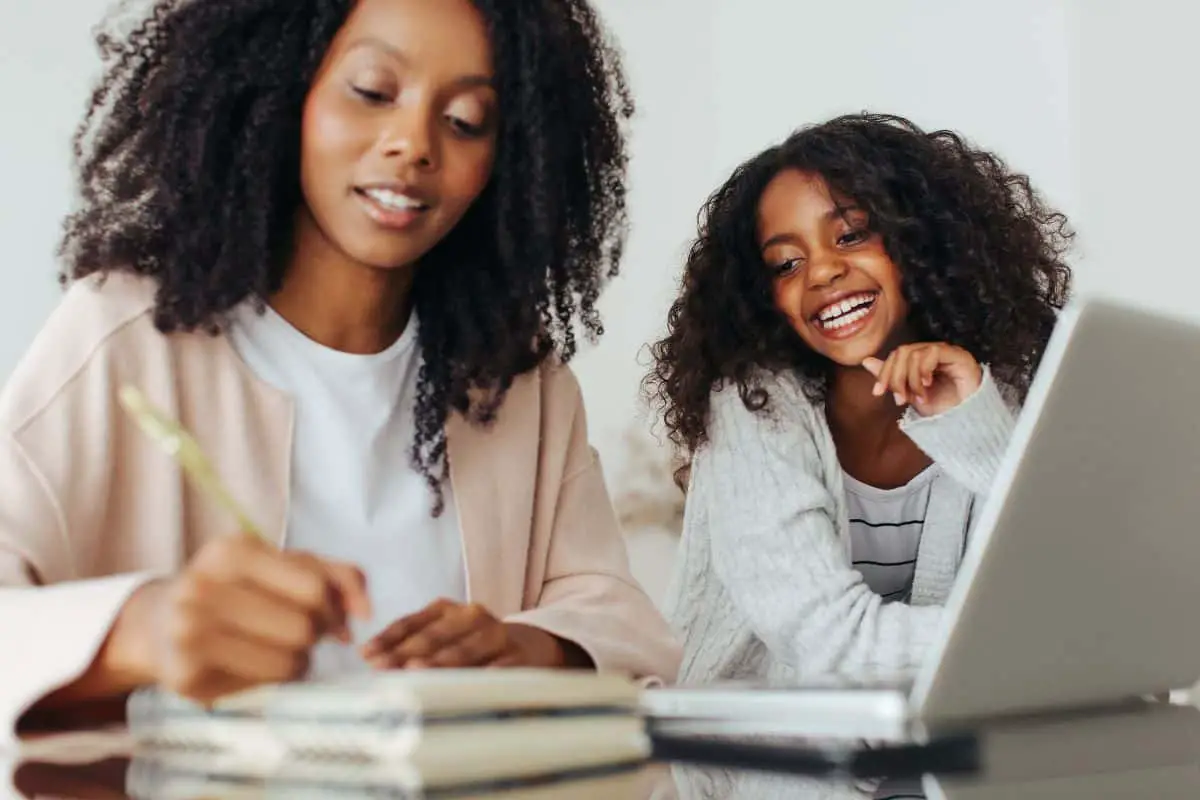 I make a living blogging, and I have three young kids. While it has not always been easy, it is certainly a job with flexibility and opportunity.
38. Become a Youtuber
If you have skills or information to share, but you do better visually, try Youtube. Video is the most popular mode for information these days, and its popularity won't be diminishing anytime soon.
39. Stylist
Do makeup or hair from home. Start with just a few clients, or convert your basement into a full salon. (*Check on necessary permits and licenses)
40. Buy Items and Resell Online
Buy vintage or look for good items to resell for more. You can find steals at garage sales, estate sales, and thrift stores that others overlook.
Easy Home Business Ideas For Moms
These mom businesses are great because they require little or no start-up costs. You also don't need to invest in building a professional skill set beforehand. This makes them excellent options for side businesses for stay-at-home moms.
41. Laundry Service
If you are a mom who doesn't want to sit at a computer all day, then consider household services. You could take on as few or as many customers as you like, so the time commitment is up to you.
42. House Cleaning
Similar to laundry services, cleaning homes can be lucrative and will always be in demand. You can also hire others and scale the business.
43. Dog Walking Or Pet Sitting
Do you live in a neighborhood with a lot of dogs? Are the owners gone a lot? Offer to walk dogs or pet sit and you'll have a great side income with a low time commitment.
44. Nanny or Babysitter
Become a nanny or babysit on the weekends for others earning extra cash.
In-Depth Ideas for Moms Starting Their Own Business
These mom businesses take upfront planning, money, coursework, or licenses, but they are also excellent long-term options.
45. Become A Notary
The requirements for this may be different depending on what state you are in. Find step by step instructions here.
46. Invest In Rental Properties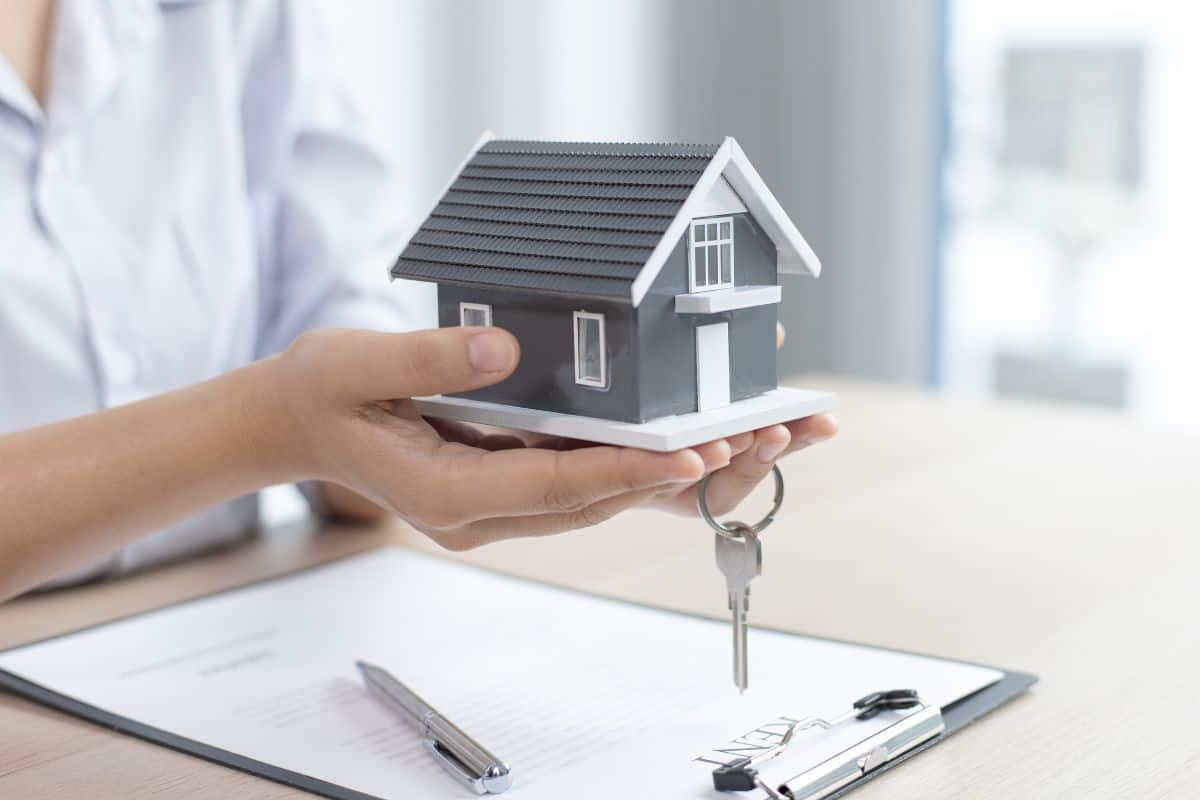 Of course, this takes a substantial initial investment and legal paperwork. But then it's relatively passive income a lot of the time. A few tips for investing in real estate:
Do your research and learn as much as you can before starting this business.
Make sure that you have an emergency fund and can meet the needs of tenants.
Make sure you have a solid lease.
There are a lot of great books and organizations you can become involved in.
I took an online class through our local community college and learned a lot about owning rentals. Once you have done it once, you are prepared to keep adding rental properties.
You can also invest in a property to Airbnb for vacationers or business travelers.
Related:
47. Property Manager
Manage rental properties of others (or your own). This includes things like getting the rent, helping tenants with minor issues, and filling the rental properties with tenants when the old renters move out.
48. At Home Preschool
If you love teaching little ones, turn it into a home business! Convert part of your home to helping kids grow and get ready for kindergarten.
49. Daycare Provider
Or expand your services beyond kindergarten and care for kids of all ages.
50. Group Fitness Instructor
This learning can be done online. You study a book and then take a test. You can also teach classes online or through a gym. You set your own schedule and can be done early mornings, noon, evening, or weekends.
There are also opportunities to sub for other instructors to make more money as your schedule allows. Plus, you get paid for working out!
How to Start Your Home Business
Starting a business can be a rewarding experience for moms, but it can also be challenging if you aren't sure what to do. Use these steps to help you!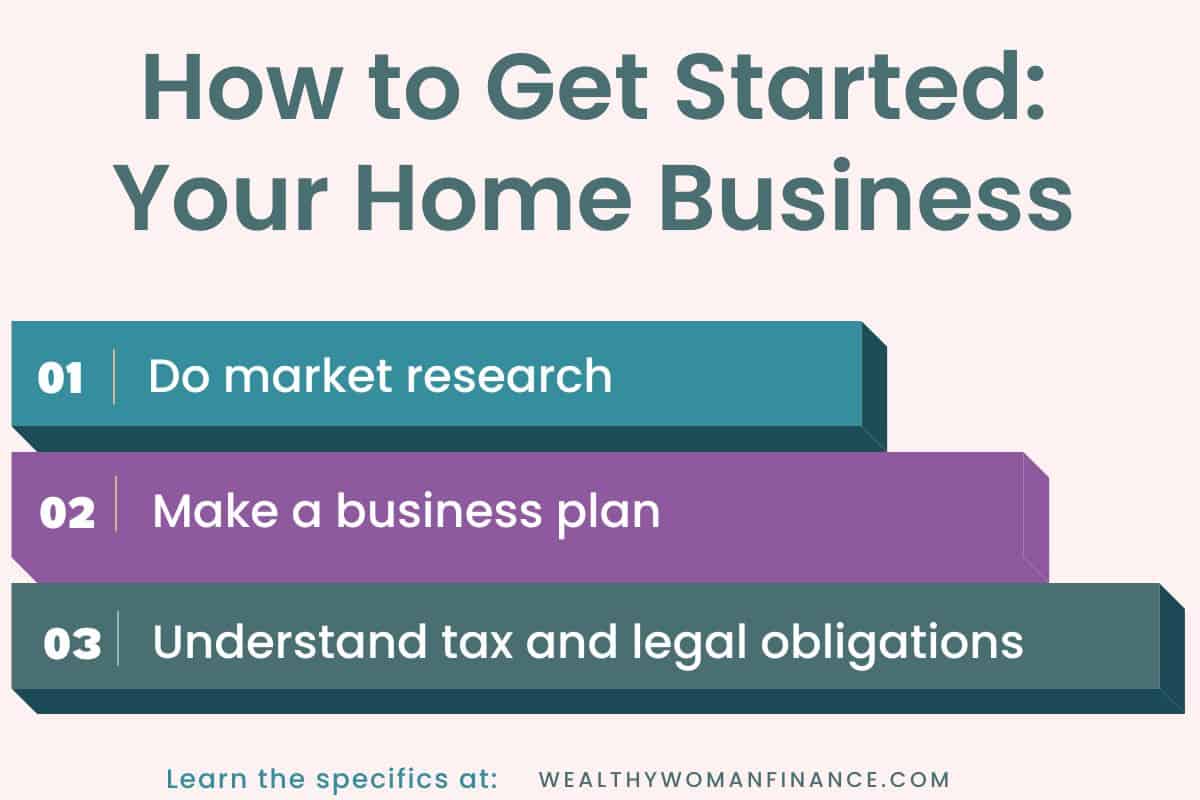 Do Your Market Research
First, research your market so that you understand the demand for what you want to do.
Identify your target audience. What are their demographics? What are their pain points?
Conduct surveys or do online research to learn about the market.
Analyze the competition. Study their strengths, weaknesses, and strategies. This will help you figure out how to stand out from the crowd.
Make a Profitable Business Plan
A thoughtful plan is vital to take your home business idea from a seed to a blooming garden.
Main Idea: Write an overview of the entire home business idea. Who are you serving? How are you helping others? And how will the business make money? This can be in the form of a business vision board.
Business Nitty Gritty: Next, write about the products or services, target audience, and unique selling points.
Marketing: Write how you will promote and sell your products or services.
Operations: Write a description of day-to-day tasks, processes, and legal requirements.
Financial Business Goal: Make a SMART goal for how much revenue, expenses, and profit you'd like for the first year. (Having parameters and a goal to work towards is important!)
Check out Traction for more on building a business plan if you will have more than one person working in your business. I found it helpful!
Do Your Legal & Tax Homework
Take the time to understand your legal and tax requirements. No, this part isn't fun. And if your business is a simple side hustle or just starting out, you may not need to consider all of these things at one time.
Choose the correct business structure (sole proprietorship, partnership, LLC, etc.)
Register the business name and obtain any required permits or licenses.
Understand your tax obligations: income tax, sales tax, and employee-related taxes (if applicable).
Get a Federal EIN number.
Separate your personal and business bank accounts.
Make sure you have the proper disclosures, terms and conditions, etc.
Find business insurance coverage to protect the business and personal assets.
When I first started my business, I made more mistakes than I can count. But I eventually realized that I had to dive in and allow myself those mistakes. With time, it no longer felt threatening.
Don't be afraid to get help! Accountants and lawyers often give free consultations and you can find many answers to your questions online.
Related: Achieve More With a Commitment Contract
The Balance: Mom Businesses and Family Life
Many moms are the center of their household. They handle the logistics of their family on top of work. And that means that burnout is a common concern.
But these tips will help:
Time Management Tips For Moms
Keeping a daily schedule allows you to focus on your work without compromising family. Here's what helps me:
Get up before your family. I get up early both for self-care AND for focused work time. It's not always easy to be the early bird, but it has been the number one reason I've been able to build a home business while staying sane as a mom.
Write down your three non-negotiables. These are the things you will get done no matter what (and they should be the tasks that move the needle in your business).
Allocate specific time slots for work and family activities (and stick to them). I like a block schedule. It allows you to divide your day into 2-3 hour chunks of time. There's a time for everything, just not at the same time.
Set clear boundaries for work hours. Then, communicate them clearly with family and friends. And hold your ground! Your priorities matter too.
Use productivity tools, such as timers, planners, and digital organizers. I also like the Freedom App. I can block myself from specific websites to stay focused.
Related: Boss Lady Quotes That Motivate You
Build A Support System
You DO NOT need to be superwoman to do both. But you DO need a strong support system to build a home business as a mom.
Here's how:
Reset expectations and responsibilities with family members. Kids and spouses should be doing chores and helping with housework. Your partner should also be helping with childcare.
Build a network of fellow mompreneurs for advice and professional connections.
Outsource tasks that take away from your core business or family time. I'm tired of women being shamed for getting help. In order to balance both a business and a family, you need to get help.
Consider childcare options like daycare, babysitting, or preschool. This gives you dedicated time to focus on your business.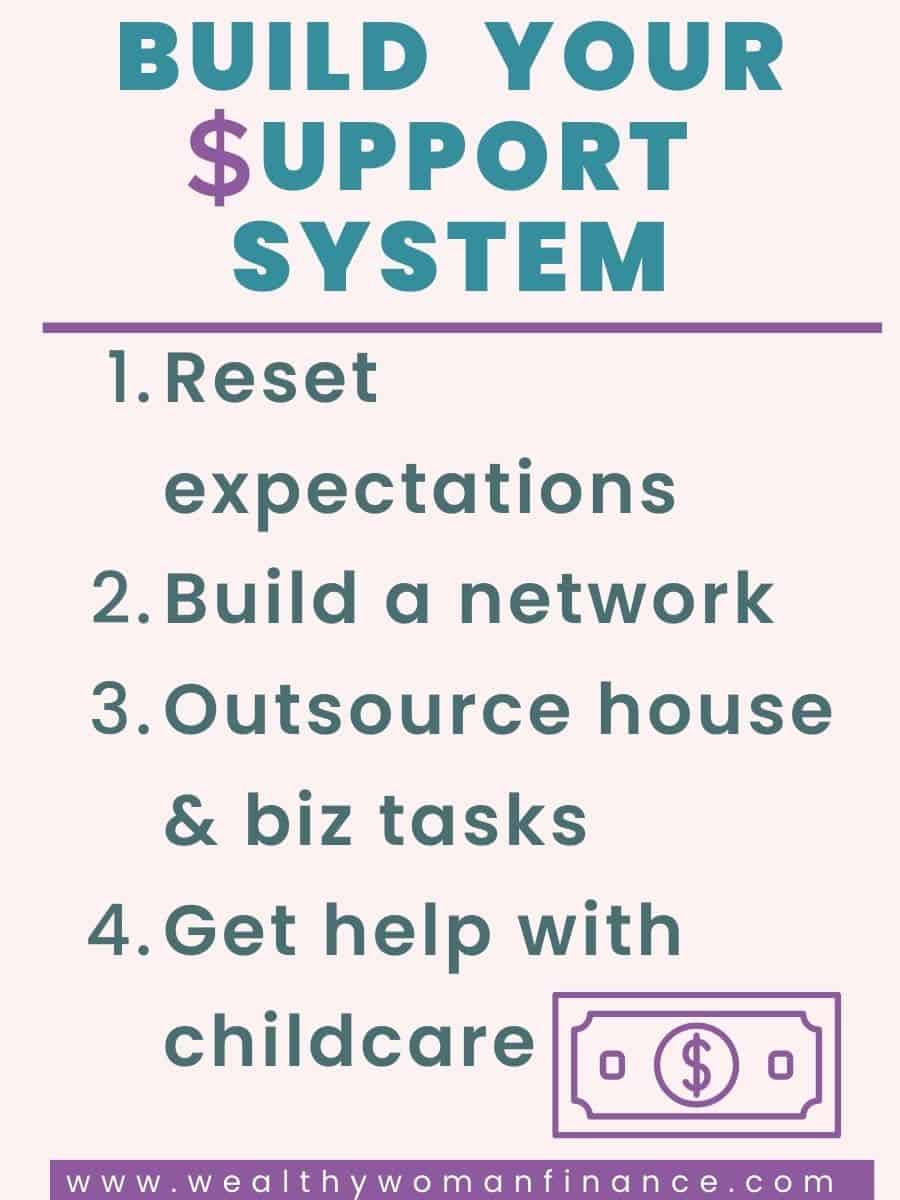 What's Next?
If you aren't ready to start a new business, BUT you are ready to earn more income, read how to make $500 fast.
And if your child is ready to earn money, don't miss these epic ideas for kids and teens to make money.
At Home Businesses For Moms To Make Money