90 Best Minimalist Christmas Gifts And Tips For Simplicity (In 2023)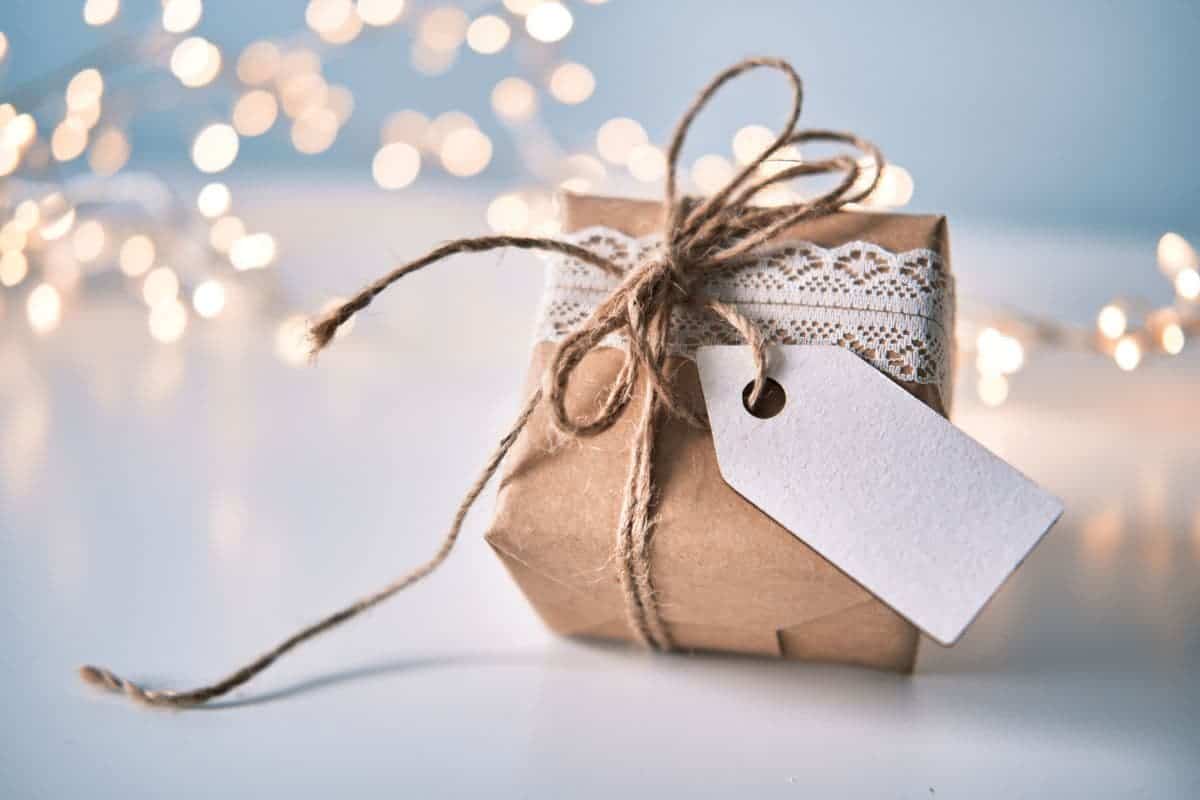 Minimalist Gifts for Christmas
This Christmas, would you like to…
have less stuff littering the floor and instead focus on quality time?
be more present instead of preoccupied with clutter?
find a gift idea for the person in your life who wants nothing?
Minimalist Christmas gift ideas will solve them all!
Not only will you have room to breathe in your home, but you'll save money and be gentler on the earth too.
What gifts Do You Give a Minimalist?
According to a Gallup poll in 2022, consumers estimated they would spend $932 on gifts last Christmas. More than a third of U.S. adults planned to spend more than $1,000. (source)
And yet, as a whole, we feel overwhelmed with stuff and clutter in our homes.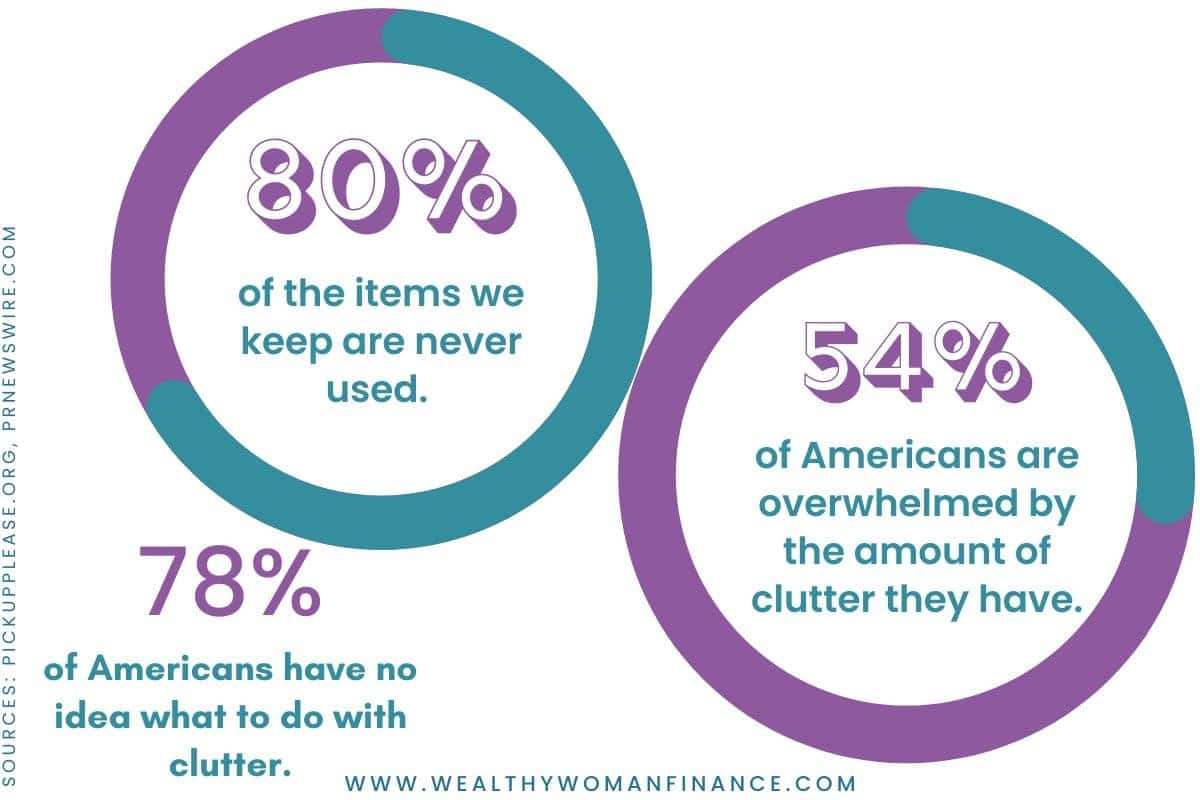 Minimalism is a lifestyle that emphasizes simplicity and the pursuit of what truly adds value to life.
Minimalism focuses on:
Intentionality– deliberate choices about what to keep in one's life
Simplicity– reducing unnecessary items
Mindfulness– being present and engaged
Quality over Quantity– the value of a smaller number of high-quality items or experiences
For a simpler and more minimalist Christmas, use these gift ideas and tips.
This post contains affiliate links, and we may earn a commission at no cost to you. See our disclaimer for more.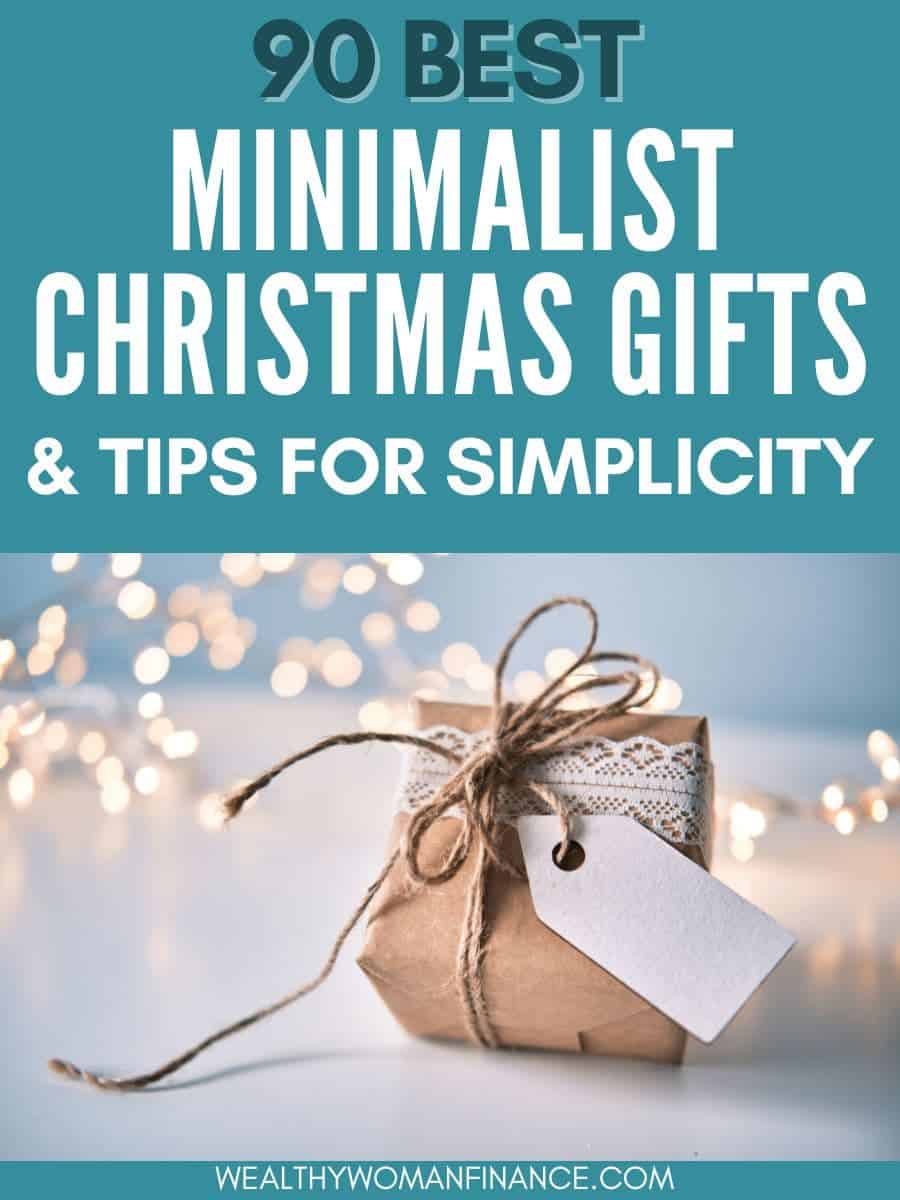 Experience Minimalist Christmas Gifts
Give experiences that create lasting memories instead of tangible gifts this year.
1. Plan A Family Trip
Instead of gifts, plan a family trip to a destination you may not visit otherwise.
2. Passes To Local Attractions
Explore the things to see and do in your area.
aquariums
museums and exhibits
trampoline and adventure parks
nature centers
This is a great option for families with children. It gives them flexibility to decide when they want to use their passes.
3. Tickets To A Performance
Enjoy seeing a local symphony, theater group, comedian, or a visiting speaker.
4. Tickets To Sporting Events
Grab tickets to see a favorite sports team play.
5. Movie Theater or Drive-In
Movie theater tickets are a favorite in our house! Throw in popcorn and candy to complete this gift.
6. Activity Passes
Rock wall climbing, golfing, bowling, or skating – this is a thoughtful minimalist gift for active people.
7. Hobbies
Invest in someone's hobby through a gift card, class, lesson, or even designating uninterrupted time to spend solely on that hobby.
8. Museum or zoo Memberships
If you have a local zoo or museum that offers discounts for year-long memberships, this is a great way to save money and a useful gift idea for a minimalist.
Many towns also have swim passes you may be able to purchase for the next season or for indoor pool usage during the winter.
9. Amusement Park
Thrill-seekers will love the gift of amusement park tickets.
10. Classes
There are a lot of classes you can take both online and in person.
Examples include cooking, painting, pottery, knitting, sewing, yoga, dancing, etc…
11. Novel Experiences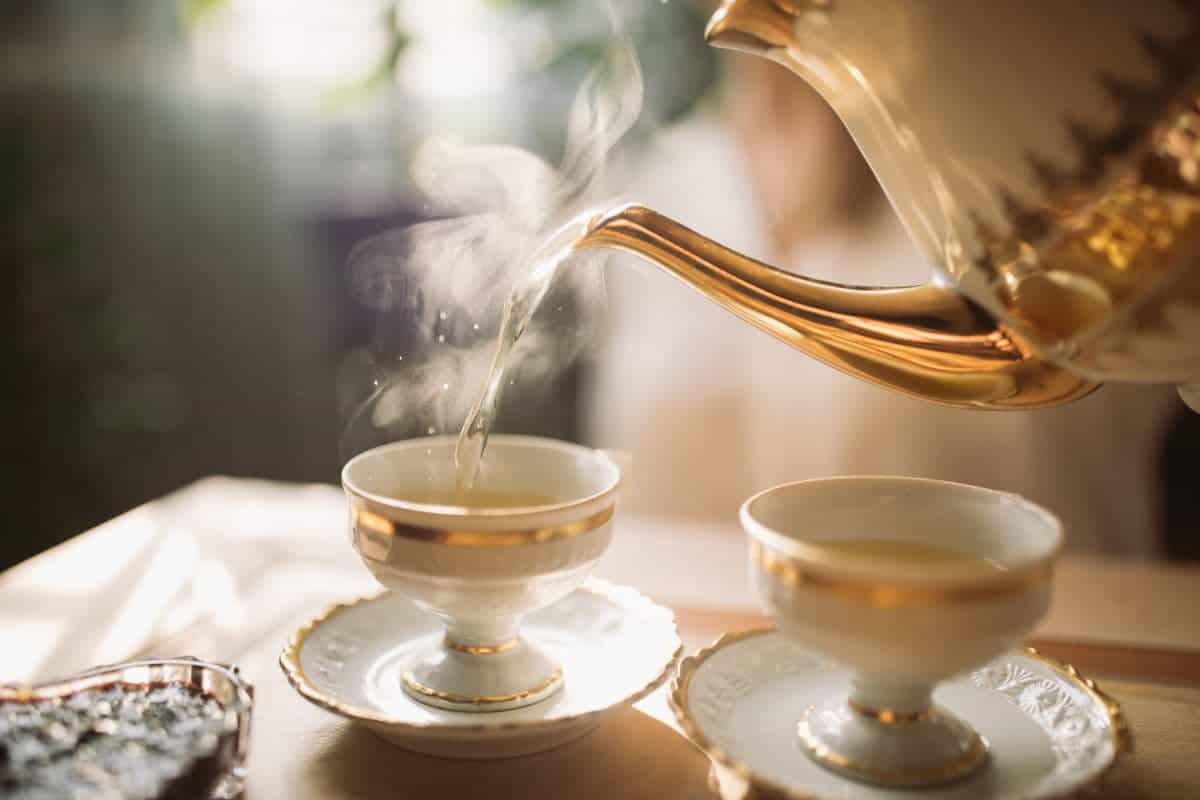 A local bakery in my area offers an English tea time experience I would love to take part in. I also recently saw a pedal crawler (or party bike) on a downtown street. And many cities also have historic trolley tours and special holiday tours.
Check what is in your area and gift trying out something new.
12. Restaurant
Treat a loved one to an evening out! Go to their favorite place or a new spot.
13. Yes Day
Kids will love this one! Gift them with a 'yes day' where you say yes to whatever they want to do (within your given limits).
A one-on-one child and parent date can also work for this gift.
14. Streaming Service Subscription
Splurge on an additional streaming service to watch the show(s) you've been wanting to watch. You can always cancel this service when you are no longer using it.
My husband did this for me last year. I enjoyed a weekend of binge-watching a show I had been wanting to see.
15. date Night Subscription Boxes
These awesome subscription box ideas have your date night at home planned for you. With interesting themes (from mysteries and cookies to crafts and having fun), each box offers unique connection opportunities with your partner.
16. Hotel Gift Card
For Christmas last year, my mom gave our family a gift card to a local hotel with a water park. We recently used it, and had a blast.
Best family Christmas gift ever. (Thanks, Mom!)
17. Lessons
Is there something a child or adult has told you they want to get better at? Or try out for the first time? Gift a lesson(s) with a pro.
Examples: Swimming, golf, music, horseback riding, karate, etc…
18. Airfare
Travelers (or want-to-be travelers) always enjoy gift cards to airlines.
Use this as a great opportunity to reunite with family or loved ones. Fly the grandparents in to see grandkids. Or fly your spouse to see his/her best friend.
19. Family Photos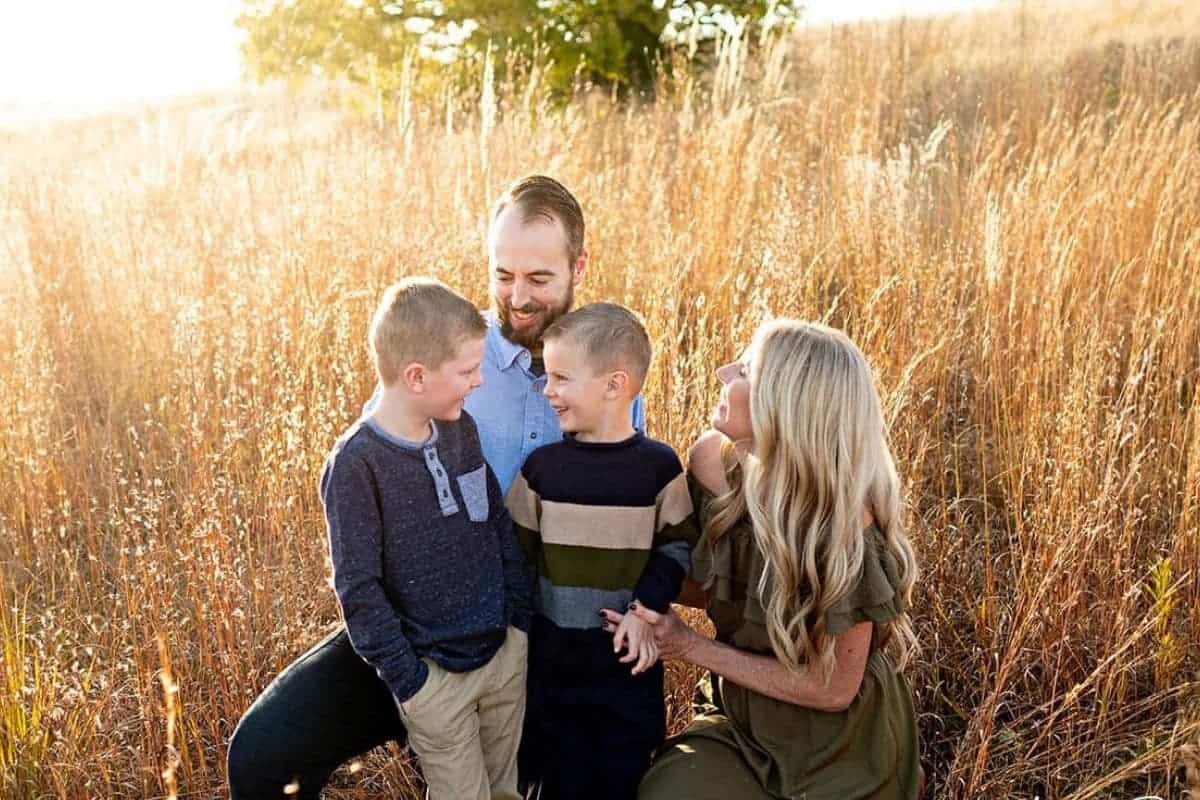 A professional family photo session is perfect for parents and grandparents! This gift preserves memories without more stuff.
20. Staycation
Plan a staycation or a weekend away close by. Book a hotel and plan a few different and new things to do in your area. (Or just swim in the hotel pool and order room service!)
21. Escape Room
Try an escape room for a fun night out with family or friends.
22. Ear Piercing
Do you have a child ready to get their ears pierced? Or a tattoo-obsessed friend? This is another unique gift option in this category.
23. Winery or Brewery Tour
Visit a local winery or schedule a tour at a local brewery.
24. Concert Tickets
Check out your local venues and grab tickets to a concert someone in your life will love.
25. Gym or Peloton Membership
For anyone who has found a new love of working out or has mentioned wanting to try a different workout, this is a great idea.
The key with this gift is to make sure the recipient would like and want to use this.
Related:
Consumable Gifts For A Minimalist Christmas
A consumable gift is a gift that can be used up! They're the perfect Christmas gifts for a minimalist (or the person who has everything).
26. Favorite Personal Care Items
This is one of my favorite tangible gifts to give and receive. It's practical, but something the receiver will use and enjoy.
Find out beforehand what items the recipient loves.
Skincare items
Haircare items
Nail polish and remover
Makeup products
Bath salts
Essential oils
Travel sized items
27. Favorite Foods
The way to most of our hearts is through our stomachs!
chocolate
salty snacks
hot sauce
honey
olive oils
drink mix packets for water
candy
spices and seasonings
liquor
gum or mints
28. Gift Cards
My husband shocked my mother-in-law one year by asking for a gift card to our local grocery store. But for a minimalist, this is a practical and perfect gift.
Give a gift card to practical places:
stores
coffee shops
Amazon
favorite restaurants
frequent spots
29. Kombucha or other Drinks
So many non-alcholic drinks come in cute cans now. And this can feel like a treat!
My son's teacher mentioned she loved flavored ice teas and we bought her several different cans as part of a gift.
30. Home-Baked Treats
I had a friend drop off homemade granola last year with the recipe attached. It was delicious and thoughtful. And treats just taste better when someone you love bakes them!
mini loaves of banana bread
cookies
brownies
homemade bread
cinnamon rolls
pie
31. Freezer Meals
Any mom will rejoice when they receive a freezer meal as a gift! This is a meal that goes right into the freezer to save for another day (or it can be eaten right away).
My favorite easy crockpot recipes include southwest chicken and rice, taco soup, and homemade spaghetti sauce.
32. Wine: Christmas Minimalist Gifts
I've never not liked a gift that included wine.
Pro Tip: Ask someone at the store to guide you in finding a good, but affordable choice if you aren't sure what to get.
33. Coffee or Tea
A tea assortment or bag of coffee is useful and thoughtful.
34. Meal Subscriptions
For a busy family that enjoys home-cooked meals, try out a meal subscription gift. Check out and compare these meal delivery services.
35. Money
Money is a gift that everyone enjoys!
When your kids receive money as a gift, take the opportunity to teach basic money management and budgeting.
36. Amazon Prime Membership
Give the gift of fast delivery and free shipping on Amazon.
37. Bulk Shopping Stores Membership
Two years ago, my husband got me a membership to our local Sam's Club. And I love it! This is an inexpensive gift for parents who want to buy in bulk.
38. Homemade Soaps
My husband and kids started making soap a couple of years ago. We have enjoyed giving them out as small gifts as well. You can control the ingredients, skip the chemicals, and save money in the long run.
Pro Tip: Use a muffin pan with a holiday design to make these soaps more festive.
39. Stamps and Notecards
Every year for Christmas, my great-aunt would ask for notecards and stamps. Practical, consumable, and needed.
Pro Tip: Buy plain notecards that can be used for a variety of purposes to avoid spending extra money on greeting cards. A handwritten note is always better!
Also, check out How to Stop Buying Stuff and Inexpensive Thank You Gifts.
Relaxation Christmas Gifts For Minimalists
Give the minimalist in your life Christmas gifts that relieve stress.
Or treat them to a gift that will help them relax that they may not want to buy themselves.
40. Pedicure or Manicure
Find out where your gift recipient likes to go to get pedis or manicures. Snag a gift card!
41. Massage
This is the ultimate relaxation gift.
42. At Home Spa Day Items
Make a small basket and fill it with spa items that can be used at home.
43. Luxury Bath Items
Create a luxury bath experience at home.
bath salts
bath tray
bath soaps
bath candle
45. Facial
Book a facial or give a gift card to a spot with a great reputation.
46. Hair Salon Gift Card
Gift a haircut or blowout to a friend or family member.
47. Plants or Flowers
Give a beautifully potted houseplant or a bouquet of flowers.
47. Sheets
As I was laying down to sleep last night, I thought "I should get some new sheets." Then, I immediately thought, "these are fine."
The minimalist in your life needs nice sheets.
48. Towels
And, the same goes for hand towels, kitchen towels, and bath towels.
49. Pillows
Yep, bed pillows too.
Tech Minimalist Christmas Gifts
Choose practical technology minimalist Christmas gifts for your loved ones.
50. Book Subscription
51. E-book Reader
Although I still love the feel of a book in my hand, an e-book reader has great advantages:
Check out e-books from your local library without leaving the house.
Combine this with a kindle subscription.
Less books = less clutter.
Easily carry it with you anywhere to take advantage of wait time to read.
52. Noise-Cancelling Headphones
Noise-cancelling headphones are perfect for traveling, working, or studying in a noisy place.
53. Wireless Earbuds
Airpods aren't necessarily cheap, but they save space, produce a great sound quality, and will last longer.
54. Phone Case
Opt for one with a built-in card holder to reduce the amount of items that need to be carried places.
55. PopSocket for Phone Case
Popsockets are the expanding grips and stand that attach to most phones. They are cheap, but practical and come in a variety of colors and designs.
56. App Store Gift Card
The recipient can updgrade their technology with productivity apps, games, and more.
57. Electric Toothbrush
Make toothbrushing more enjoyable and save money on dental bills with an electric toothbrush.
58. Ergonomic Laptop Riser
This ergonomic laptop riser is adjustable and practical for feeling more comfortable while at work.
59. Gorilla Grip Gel memory Foam Wrist Rest for Computer
I received one of these wrist rests. I can take it anywhere and it's super comfortable.
Minimalist Christmas Gifts For Kids
Next on the list are a few simple ideas for kids' minimalist Christmas gifts.
60. Magazine Subscription
It's exciting to get a magazine each month!
Kids Highlights Magazine and National Geographic for Kids are outstanding options.
61. Puzzles
Puzzles are fun for the entire family. They are good for the brain and come in all different levels and scenes.
62. Board Games
Choose a new game you can enjoy as a family for game night!
63. Bookstore Gift Card
When it comes to picking out books, kids like to choose their own.
Do you have a Half Price Bookstore around for used books? We love getting books at ours. They are half the price and practically new. Also, consider selling your used books back to one of these stores. Make money and declutter!
64. Needed Clothing
While not always the favorite gift for a kid, take inventory of what your child needs for the next season or has outgrown.
65. Backpacks
If your child's backpack is looking worn, opt for a new backpack under the Christmas tree.
66. A Watch
My kids love their watches. They enjoy seeing how much activity and steps they get in each day.
And I love these garmin vivofit jr watches because they have timers (great for teeth brushing and reading). And they can earn points by completing their chores.
67. Travel Supplies
We just bought these hardside spinner suitcases to make travel easier and more practical for our kids.
68. Sports Equipment
If you know your child will need new cleats, dance tights, a baseball bat, or any other sports equipment, plan ahead and use these items for gifts.
69. Arts & Craft Supplies
If your kids like to craft, these are supplies that you may need to replace. They are handy and practical to slip in Christmas stockings.
stickers
glue
markers
pipe cleaners
construction paper
paint pens (we love these!)
Check out our Free Christmas Savings Challenge!
Charitable Minimalist Christmas Gifts
For the giving and charitable person who doesn't want anything, this is a great way to honor them.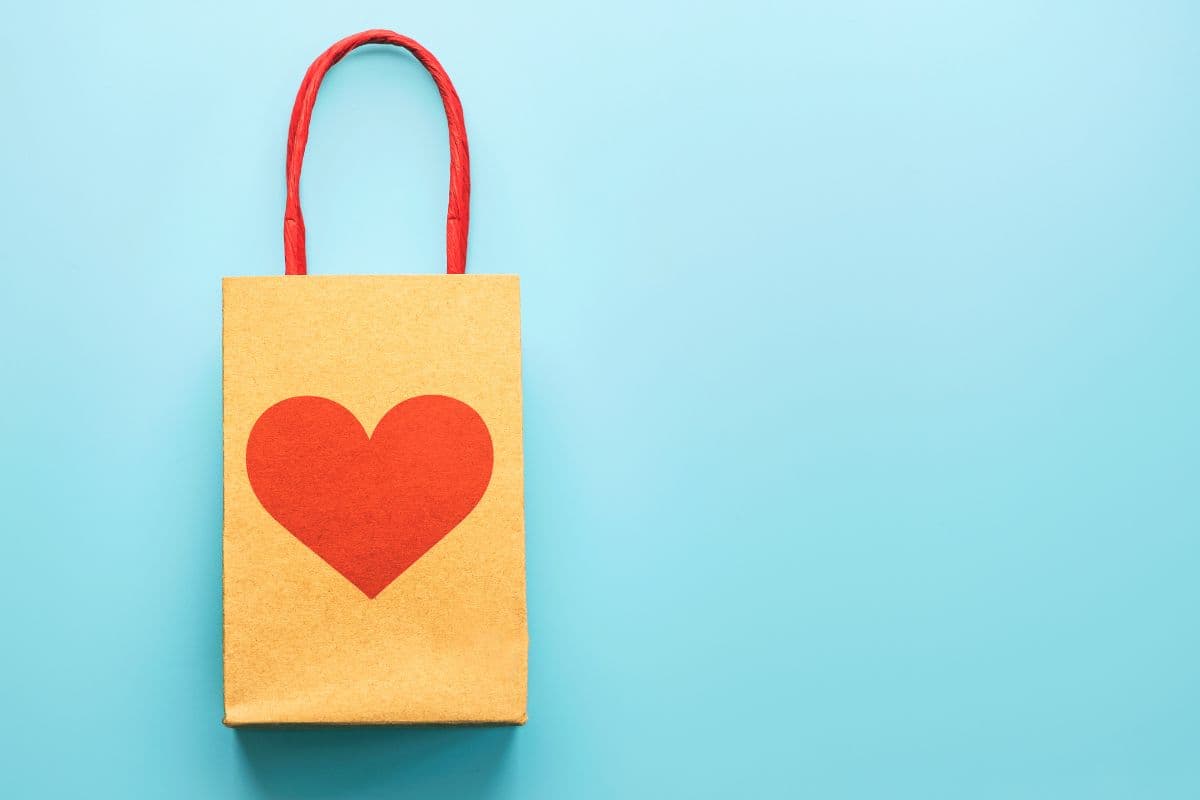 70. Donate to a charitable organization
One Christmas, I asked my family to donate money to the Red Cross in lieu of buying me Christmas presents.
71. Plant a tree
Nature lovers will love this idea.
72. Adopt An Animal
This is a budget-friendly and kind option for anyone looking for a new pet.
73. Sponsor A Child In Need
Give back and fill the basic needs of a child.
74. Give To A Community Organization
If there is an organization that is important to your family or friends, consider a donation in the recipient's name.
More Practical Minimalist Christmas Gift Ideas
75. Ornaments
Ornaments are small, yet can be meaningful.
76. something Unique
Are you good at a certain DIY project or craft? Do you have chickens that lay fresh eggs?
Gift something unique or offer up a skill that you have that others don't.
My parents are farmers, and they fill our freezer with beef for Christmas.
77. Home Cleaning
Provide a professional cleaning service.
78. Car Detailing
Provide a professional car detailing service.
This is a helpful gift for kids to treat parents or grandparents with.
79. Babysitting
This is truly a wonderful gift for tired parents!
80. Item Replacement
Did something your gift recipient love finally wear out? Buy a replacement gift!
81. Homemade Coupons
Make customized homemade coupons for the gift recipient. Kids love to give these as well!
82. Organizational Gifts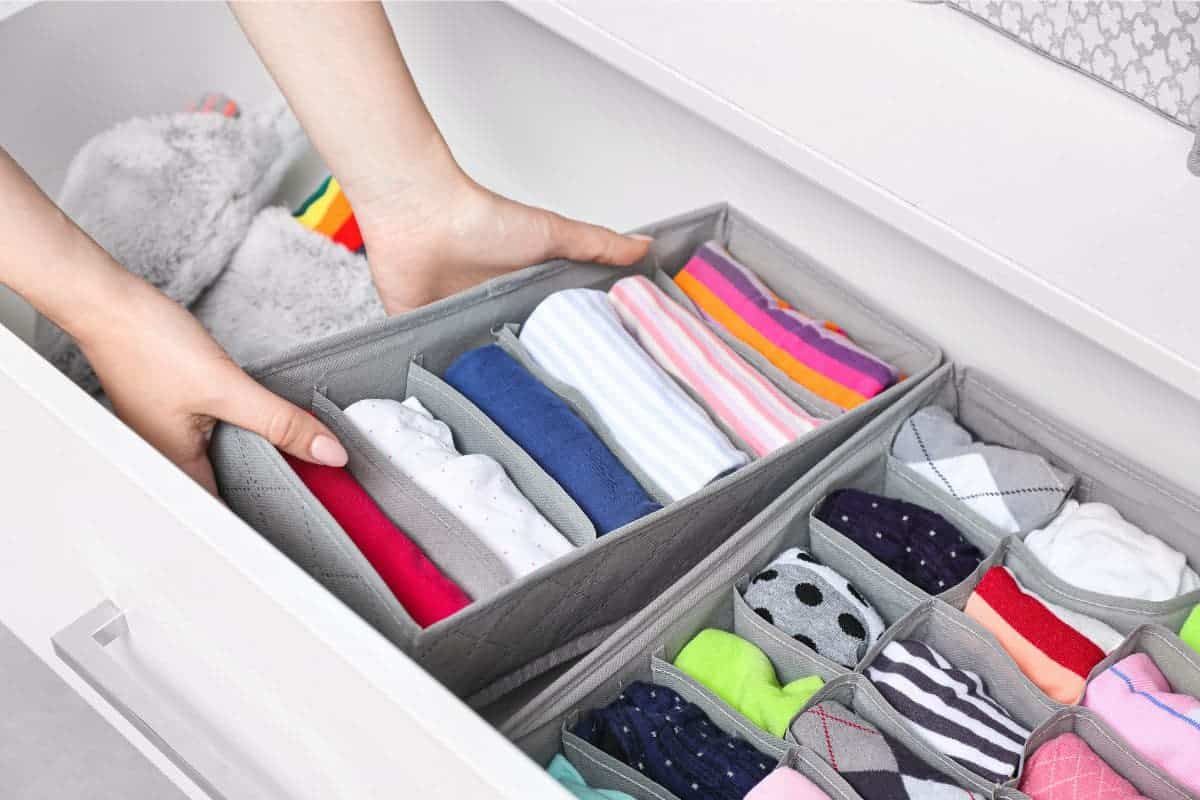 For the minimalist who likes organization:
label maker
containers
drawer organizers
bathroom counter organizers
hangers of the same type
83. College Fund
Donate towards a college fund. Parents love this minimalist gift.
84. Time
A minimalist's love language is often time spent together and acts of service.
Help a friend or family member with a project at their house. Spend the afternoon together or go to lunch. Call a distant loved one and spend time on the phone.
Using your time to help or simply be together is a valued gift.
Related:
Tips For A Minimalist Christmas To Stay On Budget
85. Ask And Listen!
Last year, I told my husband I wanted new laundry baskets for Christmas. He did not find this exciting, but I did! It was useful to me and the new baskets all stacked neatly together. (I loved it!)
When someone tells you what they want…believe them!
86. Save on Wrapping
Buy wrapping paper and gift bags in bulk at the dollar store. Store and reuse gift bags as many times as you can.
During the holiday season, I organize and lay out the gift bags and wrapping supplies I already have. Then, I don't buy more unless I absolutely need to.
87. Don't Cave to Pressure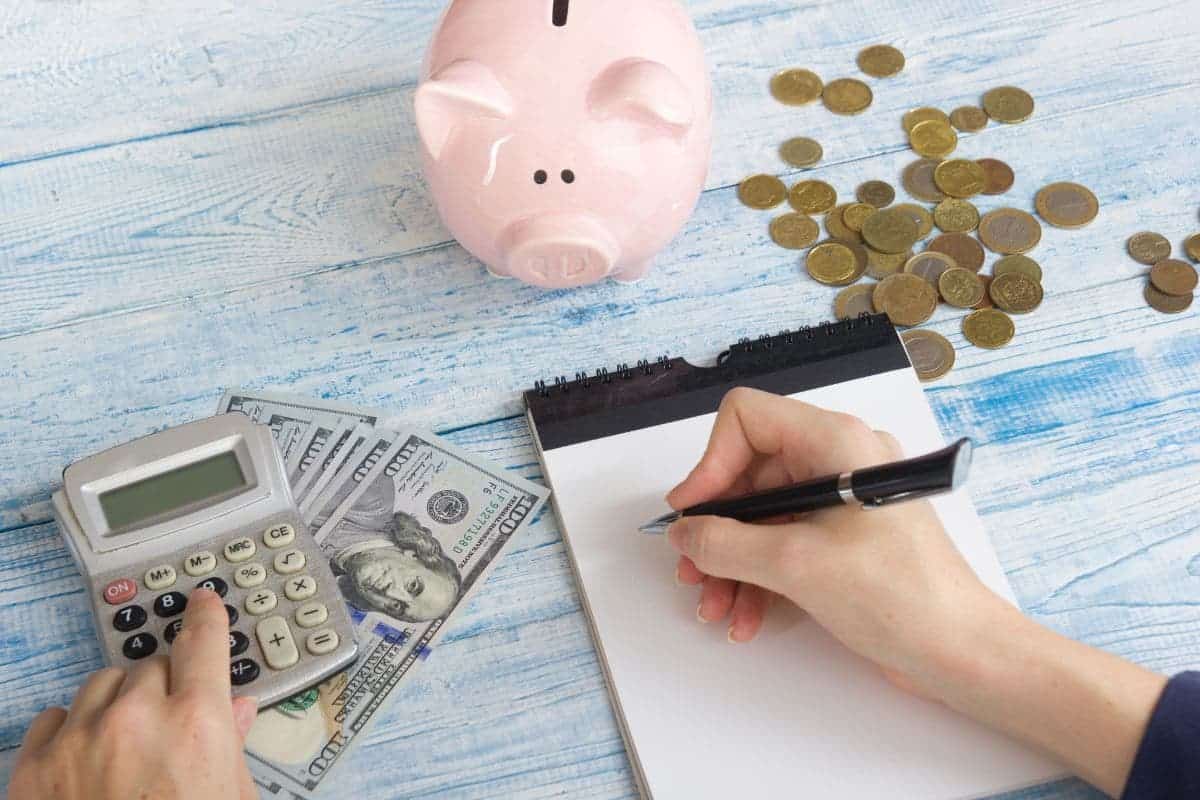 Are you feeling pressure to spend more on Christmas than you want?
Ask yourself why.
And then remind yourself that Christmas isn't about quantity, impressing others, or going into debt.
Also, read Build Your Holiday Fund for ideas on how to save big this Christmas.
88. Shop deals online
Online shopping is the way to go if you are tempted to grab unplanned items when you go to the store. Comparison shop and wait for deals when possible.
89. Check Your List Twice
Is your Christmas list out of control? Forget obligation gifts and buy only for the people you really want and need to buy for.
Group gifts are perfect for teachers, coworkers, and even siblings or parents.
We switched to having the kids draw names with cousins instead of buying for everyone (and receiving all that stuff!).
A coffee and a handwritten note go a long way!
90. Let go of control
Ultimately, you can't control others.
Some people love to buy gifts.
And you may still feel bogged down by the amount of stuff you receive this Christmas.
It's okay. Do the best you can to express your wishes, but know that's all you can do!
Be thankful for the people who want to bless you with a tangible gift.
What's Next?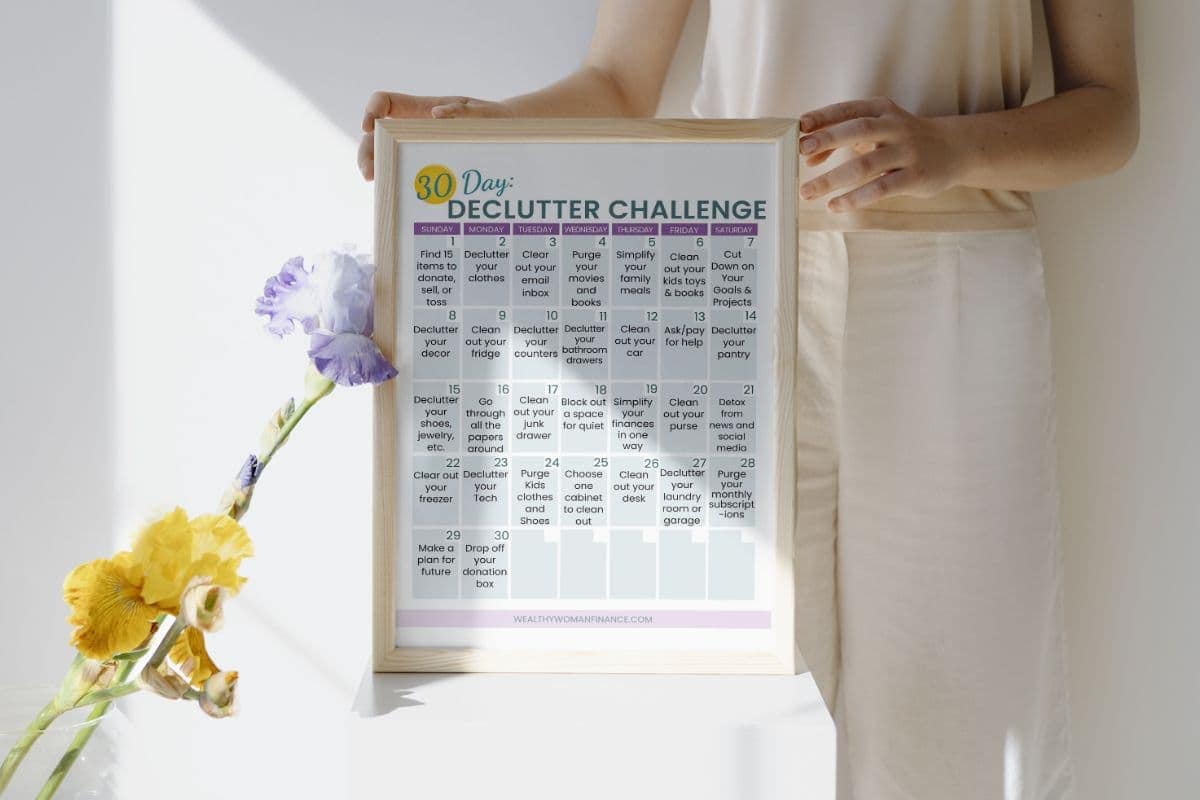 Take the next steps in making your home a more calm place to live. Check out these articles next.
Minimalist Gift Ideas For Christmas For Adults and Kids