130+ Best Ideas For Kids & Teens To Make Money (2023)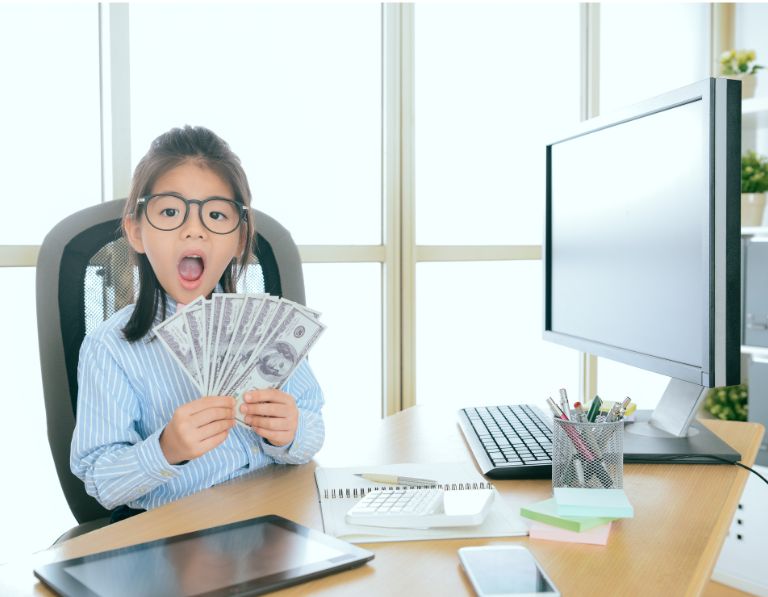 Earning money at a young age can foster responsibility, build work ethic, and create money smart kids.
This list will give ideas for kids and teens to make money before they are old enough to officially enter the workforce.
This post contains affiliate links, and we may earn a commission at no cost to you. See our disclaimer for more.
What Are Some Ways Kids Can Make Money?
While this list contains good ideas for kids to make money, parental guidance is needed.
Determine which ideas are appropriate for your specific child.
Teach, model, and guide your kids in the initial start-up for any job.
Parental involvement will vary on the job and your child's age.
An initial investment may be required in order to complete the job well.
Keep reading below for helpful steps on how to help your child get started.
How To Make Money As A Kid Online
First, let's start with unique and motivating ways for teens and older kids (with parental supervision) to use their skills to make money online.
Swagbucks
Swagbucks is a popular survey company and way for teens aged 13+ to make money online. Find out more about how to make money on Swagbucks by watching videos, answering surveys, searching online, playing games, and more.
Slice the Pie
Kids 13+ can get paid for leaving reviews and giving feedback on products like songs, commercials, fashion items, and accessories on this website.
play Video games
Look for online websites that allow your kids to play video games to earn gift cards. Just make sure to read the fine print to make sure your child can safely manage each website.
Teens can get paid to play video games on Mistplay.
YouTube Channel
Career YouTubers are getting younger and savvier at what it takes to build their platform. If your kiddo has a big personality or specialized interest and is skilled in video editing, have them build their own YouTube channel as a kid or teen.
You probably have heard of seven-year-old Ryan who made 22 million dollars in 2018 alone by unboxing and playing with toys on video!
Invest
Learn at a young age how to invest in the stock market and watch finances grow.
Related: Investing $500 For Beginners
Start an online business
Start a website to make money with an online business.
If your child finds a way to fulfill a need, this can develop into a business idea. Sometimes kids have the "out of the box" thinking that is needed for great businesses.
Use books to teach kids about money and help them develop their own plans for their ideas.
Rent your things
Has your child ever wanted to rent something for a day or just to try it out?
Perhaps you own a mountain bike, kayak, or a gaming system that you know others would be interested in using. Do research to figure out what you could rent out in your area.
Sell your things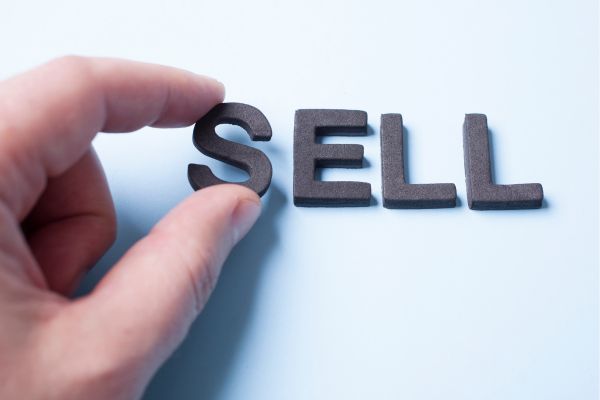 If your child is done with something and it is still in good shape, consider selling it.
Sell used books on Amazon
Sell other items on Facebook marketplace, eBay, or other online platforms.
Trade in unwanted video games, tablets, consoles, and controllers at GameStop.
Better yet, have your child help declutter your house and let them sell things in good condition for a profit.
Sell Items on Etsy
If your teen is crafty and likes to create things, Etsy is a great place to make money for a kid. Kids 13+ can set up an Etsy account and sell their crafts and art.
Teach Computer skills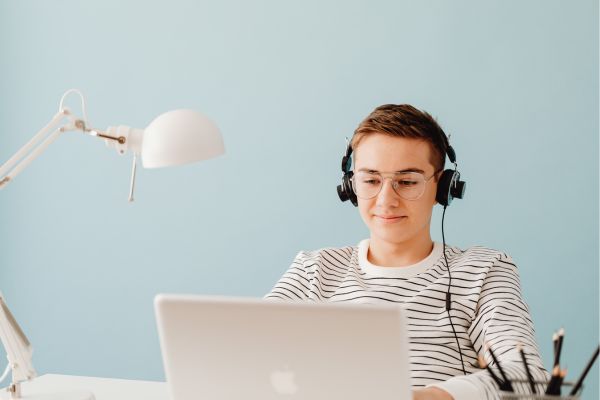 Your teen could use their computer savvy skills to teach others how to better use their technology and manage the ever-changing online world.
Computer programming
Teens with experience and knowledge in computer programming could also use these skills as a way to make income online.
Online freelance jobs
There are a lot of ways to make money online as a kid doing freelance jobs. Transcribing or converting audio or video into written language is one way.
Other freelance job ideas include:
Also, check out the website Fiverr if your teen has a skill they can market and sell.
Related: How to Make $500 Fast
Neighborhood Jobs: Easy Ways To Make Money For Kids (Ages 6-16)
These money making ideas are great for kids and teens, can be implemented quickly, and kids see the reward immediately. This increases their motivation!
Do your neighbors travel often? Do they have kids?
Think about what your child can do and how marketable they would be in your neighborhood.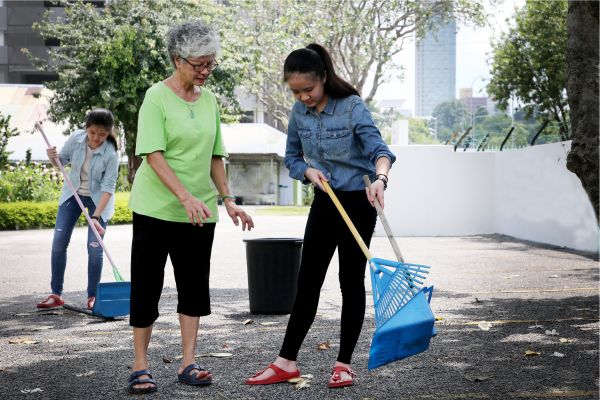 chores and odd house jobs
Start at home by teaching your kids how to do basic chores and odd jobs well. Then they can venture out to offer these services to neighbors.
Jobs Adults don't want to do
Consider the tasks around the house that rarely get done. Kids can practice those tasks and then offer those specific services.
Cleanings showers and bathtubs
Ironing
Cleaning tile grout
Cleaning out the garage
Deep cleaning ovens and refrigerators
Babysitting
If your child likes being around younger kids and has the skills and knowledge necessary, they can start babysitting.
Kids 11+ can earn their babysitting certification from the American Red Cross. This course teaches basic skills as well as tips to build a babysitting business, first aid, and more.
Parent Assistant
Many parents could use a hand with daily tasks
preparing simple meals/snacks
cleaning up daily messes
helping with easy errands
sorting mail, etc…
Laundry Assistant
Once your child has become skilled at washing and folding laundry, they can offer their services to anyone in the neighborhood.
Water plants
If your child is a plant lover, have them offer to water indoor and outdoor plants on a regular basis for those living close by.
This would also be a great service to offer when people are traveling for work or vacation.
Recycle
Aluminum cans, plastic, and glass bottles are items that can be recycled for money.
Scrap Metals
Collect scrap metal for recycling. Check out the iScrap App to learn about scrapping and a complete metal guide for beginners.
Use a metal detector to find things
Take a metal detector around the neighborhood or to a park. If your child finds anything of value, they can sell the item for money.
Garbage Can Service
Take people's trash to the curb weekly and bring it back in. This is another great service to provide for people frequently out of town.
Wash and clean the trash cans after being dumped for an extra fee.
Resell people's donated items
Take items other people have or will donate and sell them.
Find good deals at garage sales to resell OR wait until the end of the day and see what the owner is planning to donate.
Go to Goodwill and buy donations that could be sold for more elsewhere.
Help With A Side Hustle
If you know someone that has a side hustle, this could be an opportunity for your child.
Help with maintenance of rental properties
Package and mail items
Run errands and organize business items
Recover and resell golf balls
Find golf balls at golf courses. Then wash them off and resell them to golfers.
More Easy Ideas to Make Money in Your Neighborhood
Here are some things kids can do to make money close to home.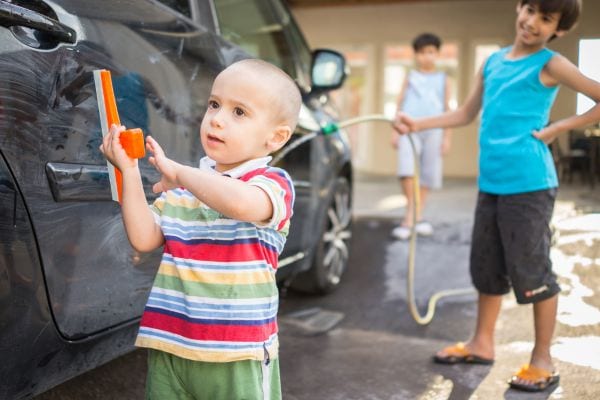 Teach sports skills to younger kids
Become a nanny for a neighborhood family
Rent out video games to neighborhood kids
Related: Money Vision Board Examples and Ideas
Ways To Make Money: for Animal Lovers
Kids can advertise in their neighborhoods to help out with pets.
This is more convenient for pet owners and at a smaller cost than taking their pets elsewhere for these services.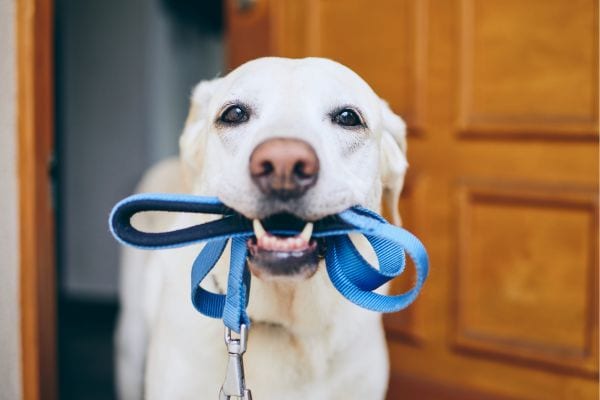 Dog Walking
Dog walking is a great first job to have for dog lovers. Kids can offer to walk dogs in their neighborhood on a regular basis or as needed.
Dog Sitting
My 12-year-old nephew recently dog-sat for one of his neighbors. He went to their house three times a day while they were out of town to let their dog out. He then spent time playing with the dog and making sure it had food and water.
Pet owners love this option. Their dog gets to stay in the security of their own home even when they are gone.
Pet Boarder
When people are traveling for work or vacation, offer to use your house as a place where their pets can come and stay instead of being boarded at the vet or elsewhere.
Pooper Scooper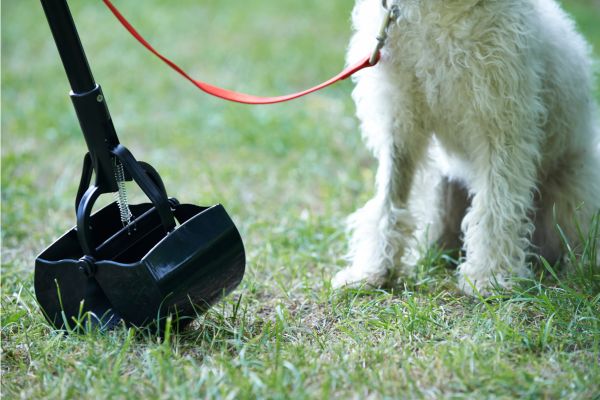 I had a former student that started a pooper scooper business and had a ton of success. He was able to gain regular clients and the only supplies needed were a pooper scooper and garbage bags.
Foster Animals
Some rescue organizations are able to pay a foster fee to provide short-term homes for pets. They also include everything you need for that animal while it is in your home.
Fees and costs for animal foster care can be discussed directly with your local rescue agency or shelter.
Make dog treats
My niece recently started making and packaging dog treats to sell to local pet owners. She used an easy recipe to get started and sold them to friends and neighbors.
Pet Groomer
Learn how to bathe, comb, and trim a pet's nails.
Seasonal Job Ideas For Kids To Make Money
Next, here are ideas for small businesses for kids to start as well as good ways for kids to make money throughout the different seasons.
*Target those jobs that adults don't have time for and often pay a professional to do.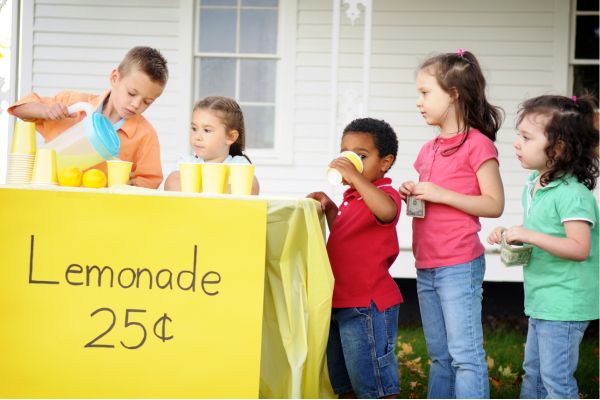 Spring/Summer: Ways to Make Money As A Kid
Watering lawns and flowers (also a service needed when people are traveling)
Helping install swing sets/playsets
Helping paint the exterior of homes with a professional
Growing produce in a garden and selling it
Raising chickens for eggs (If allowed where you live, set up a chicken coop and raise chickens.)
Fall Ideas: How Kids Can Make Money Fast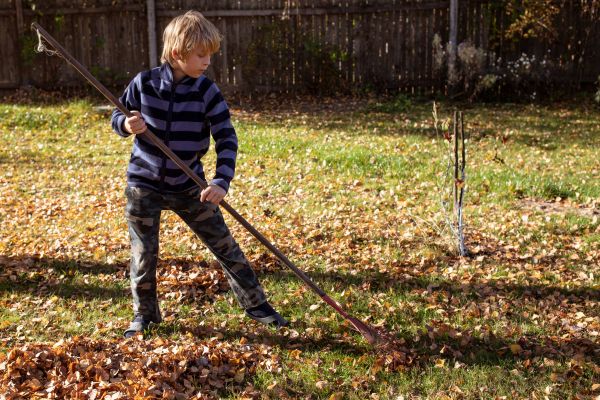 Setting up a haunted house for Halloween
Winter Things Kids Can Do To Make Money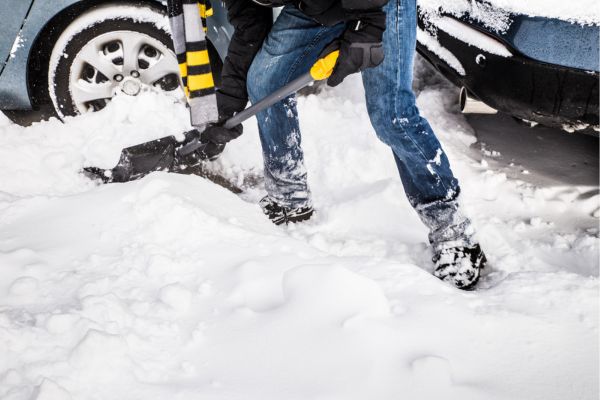 Helping put up and take down holiday decorations
Creative Ideas To Make Money For Kids: Things to Make & Sell
Next, these ideas are for creative kids that would enjoy making and selling goods.
Consider these questions:
Is there something your child enjoys creating?
Is there a need for a good that other kids love?
How much are up-front costs vs. profit?
Where could these items be sold?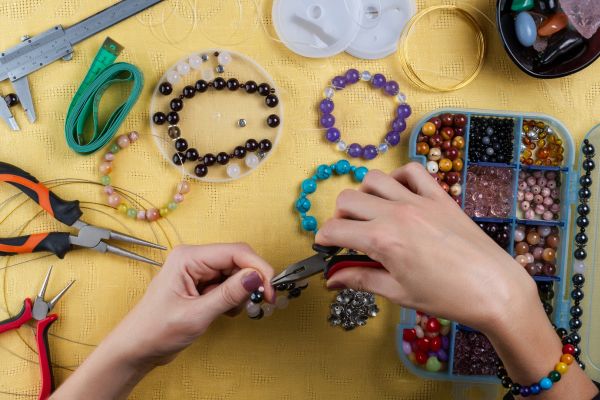 This is a great list of creative ideas for kids to make money:
Make holiday decorations like wreaths and ornaments
Make activity sets (A holiday cookie making set for families with everything ready to go)
More creative services to offer
Give at-home manicures and pedicures
Best Ways For A Teenager To Make Money
Many of these ways for a teenager to make money require a little skill and experience. A few will require a driver's license (or driver) and access to a car.
Plan and host outdoor movie nights
With a projector and a screen, your teen could host outdoor movie nights. Sell popcorn, candy, and drinks and make this as elaborate or simple as you want.
plan and organize kid birthday parties
If your child likes to manage groups of kids and is organized, there are a variety of birthday party ideas they could provide.
They could be a party planner, gather materials, and organize the party for parents.
Nerf gun parties
Create obstacle courses
Sports game stations
Carnival theme parties
Set up science experiments
Perform magic tricks
Personal Assistant
Become a personal assistant for a parent that works out of their home. Answer phones, organize paperwork, and run any errands needed.
Parent's Night Out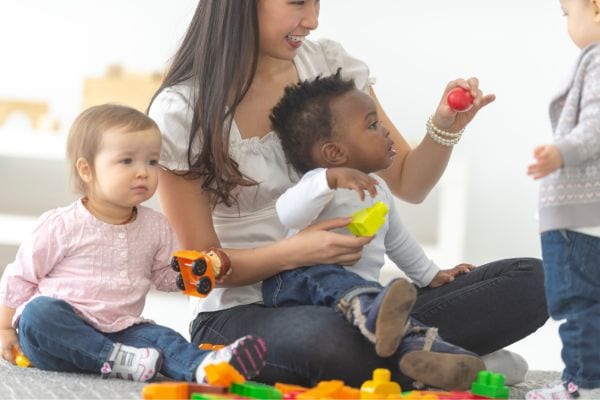 Host a night where parents can drop off their kids for a night out. Instead of babysitting for one family, this could be done for three or four families to earn more money.
This can also work well for two teenagers and they could host these nights two or three times a month.
computer Maintenance/Repair
Fix and offer maintenance for computers that need to be updated or cleaned up.
Also, collect old computer monitors to fix up and resell.
Write a book review
Read books and make money! Check the age requirements on these sites to read books and write reviews.
Video Editor
Many industries use video content and need freelance video editors to take raw video footage and edit it for length, sound, and quality.
Take large Trash items to the dump
Pick up leftovers from garage sales or large trash items to take to the dump for a service fee.
Or sell these things to consignment shops or online. Or Charge a fee to drop the items off at Goodwill for the owner.
Best Ways To Earn Money As A Teenager: More Ideas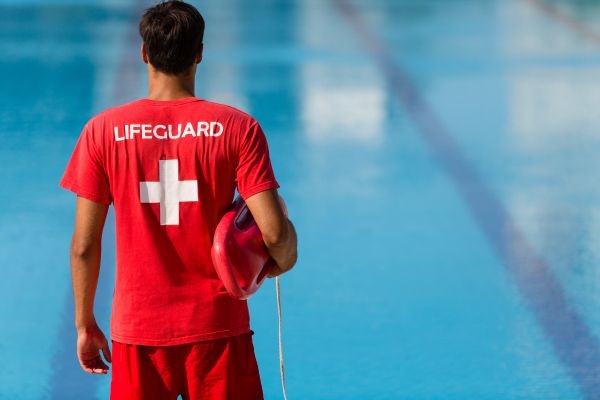 Act in a play at a local theater
Lifeguard/ give swim lessons
Work at a concession stand
Digitize pictures for people
Clean boats and/or campers
How to Make Money For Kids: Family Business
When you hire your kids for your business, you are investing in a great cause. Figure out what would be a good fit for your kids and how they can be an asset to you.
Secretary
Work as a secretary for your family business by answering phones, organizing paperwork, and taking care of office tasks.
Clean your family business
If your family business has an office, become employed as the cleaner for that space.
Be a farm hand
If your family owns a farm, work on the farm doing odd jobs, taking care of animals, and helping with general farm maintenance.
Steps To Get Started: Ways Kids Can Make Money
1. Set A Goal
What is your child's money making goal?
Are they looking for fast cash or to invest in a business that they can continue for the next few years?
2. Think About Strengths
Make a list with your child of their strengths. Then focus on job ideas that will work with their strengths.
3. Manage Money
When your child starts making money, you will need to help teach them to manage this money.
Set up a budget with your child. Also discuss business expenses vs. profit for their job idea.
4. Consider The Time Commitment
How much time does your child have for their job idea? When will they work? Will their job be seasonal or throughout the year?
6. Be realistic
Remember that one time your child shoveled your neighbor's driveway and they paid him $20? That probably won't happen again.
Have an honest conversation with your child about how much work it takes to make money.
Be advised that the Fair Labor Standards Act sets 14 as the minimum age for non-agricultural work. However, employment minimum age varies under each state law. Learn more about job opportunities for kids on the U.S. Department of Labor website.
To Consider With Ideas For Kids To Make Money
I hope this list of ideas for kids to make money was helpful for your child's money making journey.
Continue to encourage the entrepreneurial spirit in your child at every age!
What ideas am I forgetting that I can add to the list?
More Wealthy Woman posts you'll love…
Good Ways To Make Money As A Kid